In Zerodha OpenTrade allows you to follow real-time trade updates from profitable traders to improve your trading decisions. You can pick and follow traders based on their trading style & verified profitability report as well as execute on Kite Zerodha.
Zerodha OpenTrade Review
I will say it is great. I love the fact Zerodha is opening a way to track back most profitable trades. It strengthens the probability of winning although Kite Zerodha sucks time to time!
I am getting good profits following 7 of them at once who deals with the same kind of stuff. I dropped two of them 2 months back.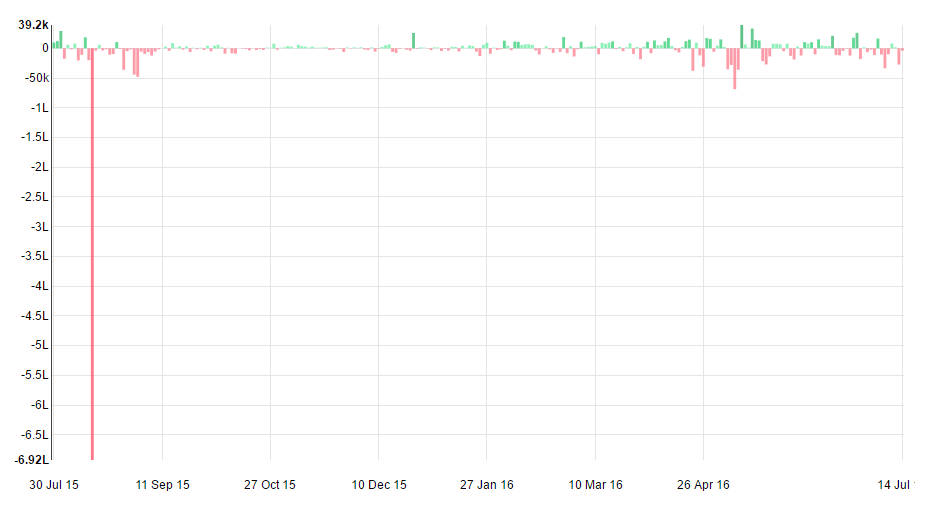 But prepare for this. Kiana – OpenTrade – This guy lost a shit lot. If you are the blind follower then close your eyes and imagine the very day you have put this trade with this huge red bar. I once followed this guy too. He buys stocks sometimes when there is no meaning to buy that and my inner me was yelling to do a reverse trade.
Anything needs diversification and well it's all there. What I do is a bit of probability (the only course I passed in the 5th semester as my prof used to copy previous year's questions ha!).
Ok, I analyze their data using a Beautiful Soup program snippet I wrote. But you can use Cheerio to write that too.
Here are they whom I follow now and I have written what I exactly follow and their patterns as per me as per data of last 6 months –
Alhena – OpenTrade – If you do not know the stock and are going to follow the money; Ignore his NIFTY trades completely. He gets greedy sometimes. But if you are known of technicals – He does nice gap up in NIFTY CE and all trades sync with technicals; he made nice profits last few days.
Compare with other traders cause I found 90% cases their signals aligns in winning pairs
Taurus – OpenTrade – Didn't understand his trades with BANKNIFTY CE. He did it all sudden and very few trades on it and sadly all wrong. But it's the best NIFTY guy.
Follow him if you love NIFTY.
Gemini – OpenTrade – Best BANKNIFTY member.
Orion – OpenTrade – It's a moody member. If he wins he will win for some time and if he loses he will lose for some time.
Compare his NIFTY FUT with Taurus – OpenTrade and it is a perfect win in 95% cases. Compare his BANKNIFTY PE with Gemini – OpenTrade. I never follow this trader's trade to execute; He is my compare bro.
Corvus – OpenTrade – Another NIFTY hunter. Ignore his other stocks.
Virgo – OpenTrade – Well; this is one of them whom I have dropped. I didn't know why he was doing.
Aquila – OpenTrade – Another dropped out dude. Here is the reason
Verdict of Zerodha OpenTrade
Trading strategies are unique to each individual trader. The same strategy taught to two different traders will probably produce different results.
The reasons are that the two individuals have unique backgrounds, different mindsets, different ideas about risk and money. This is why you need to develop your own "strategy" which fits your personality, your trading style and your unique psychology.
If you really want to follow someone then go for Hydra only. He has low capital, low drawdown and deals with equities only.
Hydra's best and safest!
Unless you understand the complexity of Stockmarket I will not recommend you following Leo and Ursa Major and others in Zerodha OpenTrade because Leo's strategies are fair complex and Ursha Major is way too risky and needs tons of patient to follow.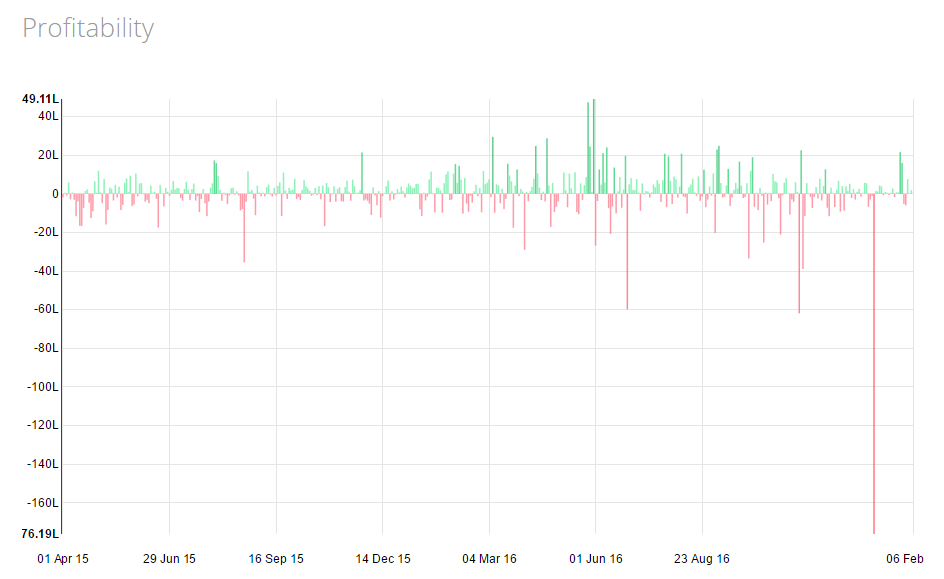 Leo trades with an average capital of 2.22 Cr. Then one fine day, he blew up 1.76 Cr from his portfolio. In a single day! Well, if you follow Zerodha OpenTrade stars blindfolded, then it will be a heartache.
Food for Thought! However, do not exclude Zerodha Brokerage charges amidst of all.