Paper trade stocks using NSE Paathsala in Indian stock market, head to NSE Paathsala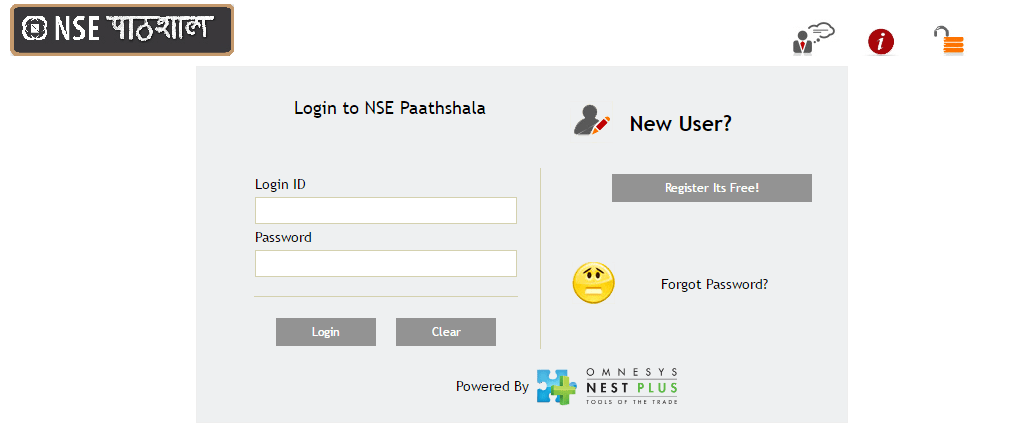 Then click on "Register"
Please note your phone number and User ID somewhere; otherwise, you won't be able to retrieve the password.
After registering yourself, Login and you shall be welcomed with a horrible screen –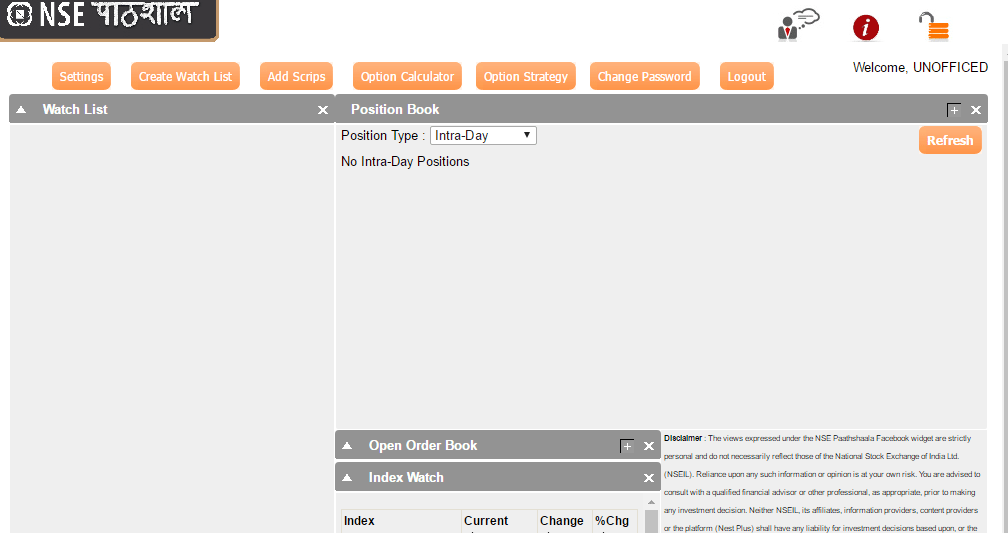 Our first step is to create a watchlist. Click on – Create WatchList'
Most people here does Entropy and Alchemy both. So we shall create two watchlists here. So when you click on 'Create Watch List' it will open a popup where you need to click on 'Create Watch List' again.
Paper trade When you click on that; Enter the name of your watchlist and the popup will change to the stock adding arena which looks like this –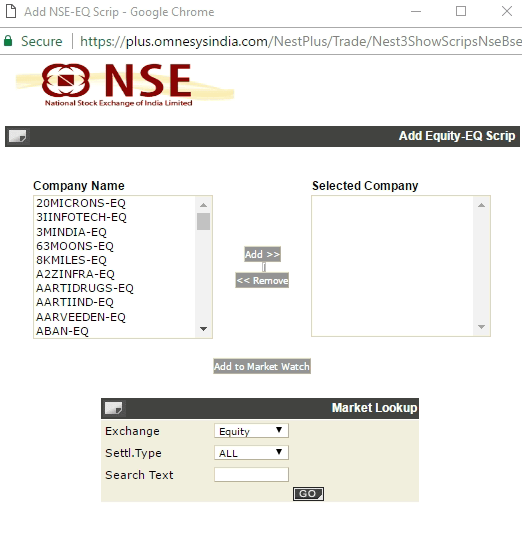 Let's talk from Alchemy's perspectives. Every day, before the market begins, Alchemy will give you a list of stocks to watch from with view on why he is choosing that stock to watch.
Here is what has been shared on Alchemy today as a watchlist.
Apollo Hospitals – Still there is Shot covering, it is trying to break 1340 on the top or fall to 1280 in the lower zone, similar price action in May series. View is like yesterday only. Either will break on top or fall lower
Apollo Tyre – Tyres saw selling pressure yesterday yet Apollo witnesses Short Covering, so stronger of the Tyre stocks, View is Moderately Bullish
Arvind – Post the GST move, has been seeing shorts for past 2 days, if 380 breaks, it is an easy fall to 360s, Today is vital and we have Bearish view
Bharat Forge – A strong breakout over the handle with Fresh Longs, so it is marching into newer territory with vigour and it should be able to scale higher, Bullish
Biocon – Strong long buildup from 943, it has gone up for 6 days but the move has been sluggish due to Pharma effect, we are Bullish but it might not do wonders
Col Pal – Strong positional longs built, expectation of GST and strong monsoon being priced in, Bullish
Escorts – This stock is just building OI and moving up, further long OI yesterday, can move higher on momentum, Bullish
Hexaware – huge shorts built yesterday based on false news, we see a Short Cover soon, I am more Bullish here based on Misdirection
JET – They announced 1111 tickets offer day before, early collections to boost up revenues, also crude cracking and yesterday's long buildup was good – Bullish
McDowell-N – The rally was pure Short covering with not much Longs in the game, it has seen Fresh shorts yesterday and can fall more – Bearish
M&M Fin – Saw fresh longs, can be a fresh move post the pullback, Moderately Bullish
Events
BPCL – Sold off yesterday on Domino effect of ONGC being holding company of HPCL, daily pricing will improve margins, Bullish
Rel Cap – Out of Ban and also news of Value unlocking of Rel Nippon listing, can squeeze shorts. Bullish
Petronet – RasGas is the biggest supplier and Qatar is in crisis, Petronet will face disruptions and it is evident in the price for past few days, Bearish
Alchemy shares his personal watchlist each day regularly on Alchemy Bolt. We're planning to share that watch list in public from tomorrow as many of you have attended free sessions and have quite a grasp of the methods taught there.
Alchemy is an initiative by Unofficed with Alchemy as it's instructor where the concept of a zero-sum game is applied. So the methods are not recommended to work on equities; so you need to use futures of the same month as expiry. Here is how you add futures in NSE Pathsala watchlist –
You need to select 'F&O' in the Exchange.
You need to click on 'Go' and then you will see this –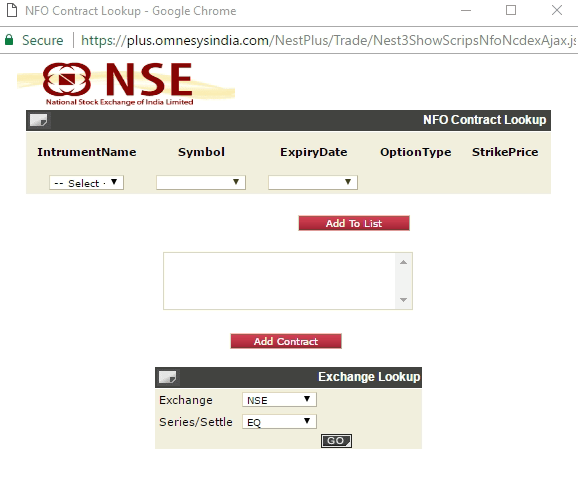 Now there are eight Instruments offered as you can see from the drop down –
FUTIDX – Futures on Index
FUTIVX – Futures on Volatility Index
FUTSTK – Futures on Stock
OPTIDX – Options on Index
OPTSTK – Options on Stock
SP-FUTIDX – Calendar Spread Order Futures on Index
SP-FUTIVX – Calendar Spread Order Futures on Volatility Index
SP-FUTSTK – Calendar Spread Order Futures on Stock
FUTIDX is NIFTY future, BANKNIFTY future and other futures based which are derivative of index like NIFTY, BANKNIFTY, NIFTYIT, NIFTYINFRA etc
FUTIVX is futures on Volatility Index (currently only INDIAVIX is the only volatility index under NSE)
FUTSTK is futures on stocks like TCS, INFY,etc all F&O stocks
Similarly,
NIFTY 9000 PE, BANKNIFTY 8TH JUNE 23600 CE and other options on index will belong to OPTIDX
CAPF 680 PE , AUROPHARMA 650 CE and other options on stocks will belong to OPTSTK
SP means calendar spread. It is a Index Spread or a Volatility Spread or a Equity Future Spread. In our Zerodha PI when you try to add any scrip from NFO segment you will have two options – Spread and Normal
Reference Screenshot –

So what does calendar spread does?
When you select Spread, what you are effectively doing is buying one-month Futures and selling another month futures. Spread can be on volatility or index or stock but what spread does is the same.
Here is an example –
If you feel Nifty has more premium in near month and the far month is less then you will sell JUN17 NIFTY FUT and Buy JUL17 NIFTY FUT which effectively means that you are Short on Jun-Jul Spread of NIFTY
Spread trades are mostly convergence trades or Arbitrage trades. For our trading purpose, we never Trade Spreads as they are practically illiquid and not fancy.
Have you ever seen any tipster or analyst saying there is premium or discount hence long or short the Index Spread?
Spread trading is done by Hedge Funds as it has the lesser risk and safer returns, so more used in the US, EU than us in India. It is about trading the difference in the value of contracts.
Most people here also don't know how to see Nifty 50 index value. Please refer –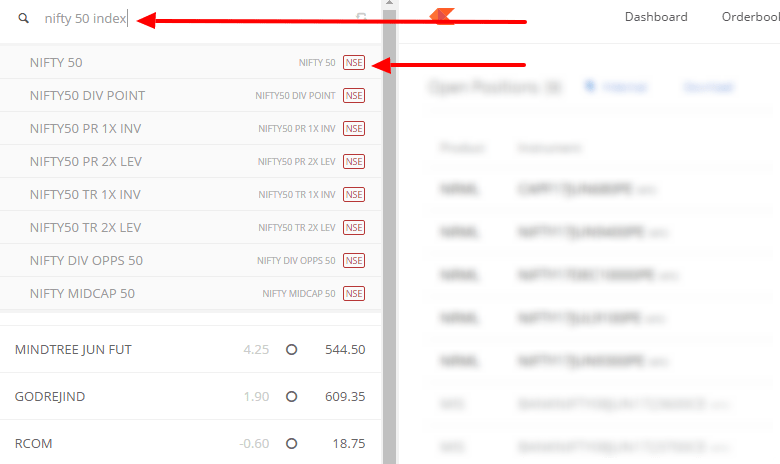 Here is how you add Nifty 50's raw index value to Kite. There are many indexes.
Nifty 50
Nifty 100
Nifty Midcap 50
Nifty Futures are derivative of Nifty 50
Don't get confused.
Nifty and other FNO stocks have three open contracts always which means when an expiry occurs i.e let's say when May Futures got closed in last month; Aug Futures got opened. Currently, we have June, July, and August.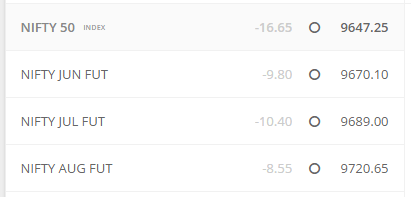 Nifty 50 is closed at 9647.25
Nifty Jun Fut is closed at 9670.10 and hence has more premium.
Nifty Jul Fut is closed at 9689 and hence has even more premium.
Spread is betting on these premiums. Ok, that's all you need to know.
Here is why you should not trade in this calendar spreads.


Based on the closing prices, the spread value should be 19 but you see the bid is 6.5 and ask is 25; that is how illiquid the spreads are in India. The iliquidity will kill any potential profit.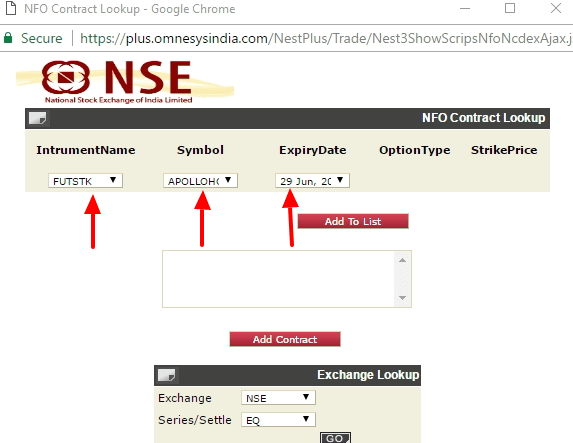 So let's try to add futures of Apollo Hospitals in our watchlist with current month as expiry –
Then click 'Add to List' and repeat this for all contracts in the watchlist. When done, click on 'Add Contract'
When done, close the popup. Your original screen will be now filled with the watchlist.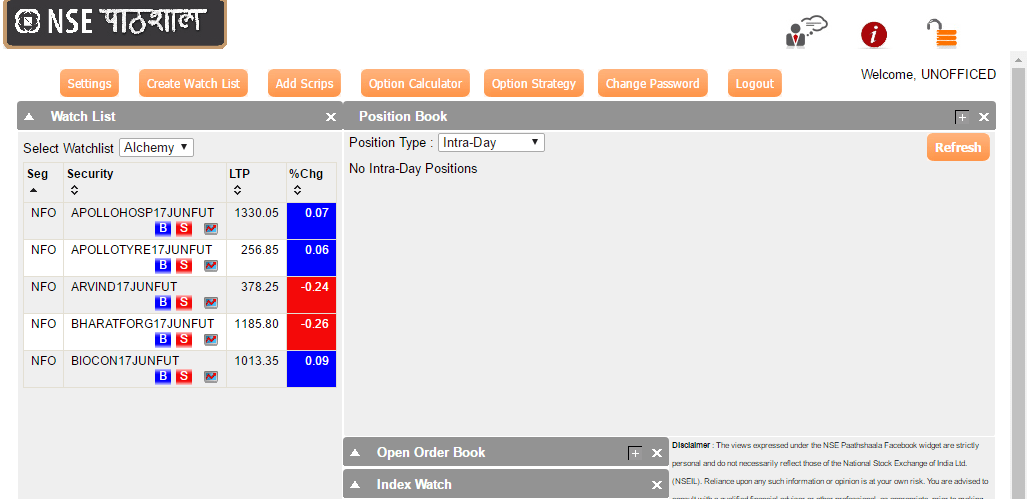 If you want to add more item(s) in the watchlist, click 'Add Scrips' and repeat the process.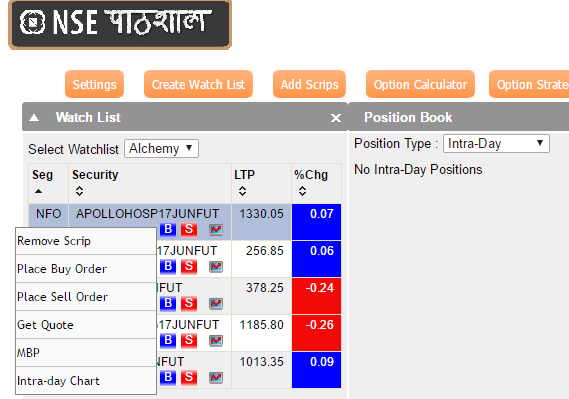 If you want to delete some item(s) in the watchlist, click on the script name in the watchlist, do a Right Click, click 'Remove Scrip'.
Right now you're comfortable with this platform, analyze your charts with indicators in Kite and place your demo orders here. You have 20L as initial margin if you lose it all; leave trading and try after 4 months again.