This week I had three different setups shared in Slack. Let's elaborate.
Strategy A: This is the strategy I teach in Theta.

Source: You can see the proper rationale in the chart above
Sell 24000 PE sold at 35.65
Sell 26000 CE sold at 19.9
This roughly made 2222 INR on 1.5L capital which is good considering there was no active intervention needed.
Strategy B: This is what I am currently experimenting with. Let's tell you how I came up with this.
I wanted to have some profit which is troublesome considering SEBI's rip off on margins.
The market falling pretty badly and I can not exit the options without suffering huge damage which is time-consuming to recover.

Payoff Graph: If you do not understand options then you can check this link to visualize that how much profit it will make on which point.
The good part here is you are getting a huge sudden profit when things go wrong in your direction giving you ample time to change it and rebalance.
Today it happened. The market broke down and it hit a huge profit.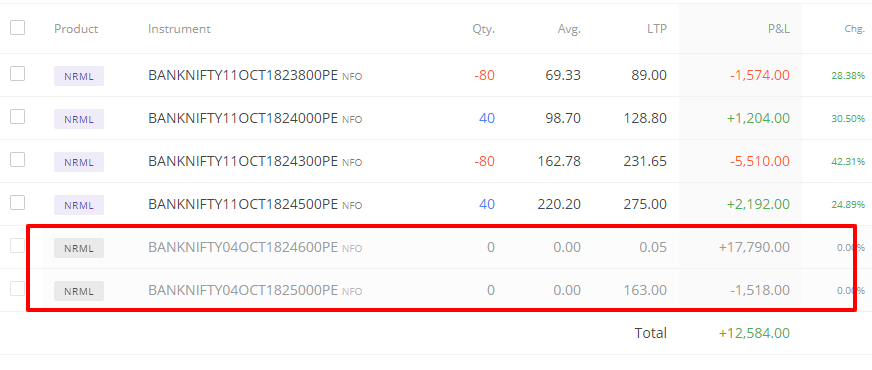 Nearly 16K. You can also see next week's positions here too.
16K in 150K blow my wigs off. I didn't expect this. So in a trending market like this, you can always try this.
Remember the term trending or rangebound depends on the timeframe. BankNIFTY is rangebound between 24000–28000 but BankNIFTY is trending in 28000 to 25000.
Hence, a range-bound strategy like strangle also works if you know how to and where to apply it.
Strategy C: Active firefighting. In this case, my view keeps changing hour to hour basis based on the chart and I actively monitor an account unless I'm playing PUBG.
I share the trades live in Discord live. But let me share the gist of the thought process that happened this week.

I took same positions told above on 28th September, Friday which I closed on Monday and took this –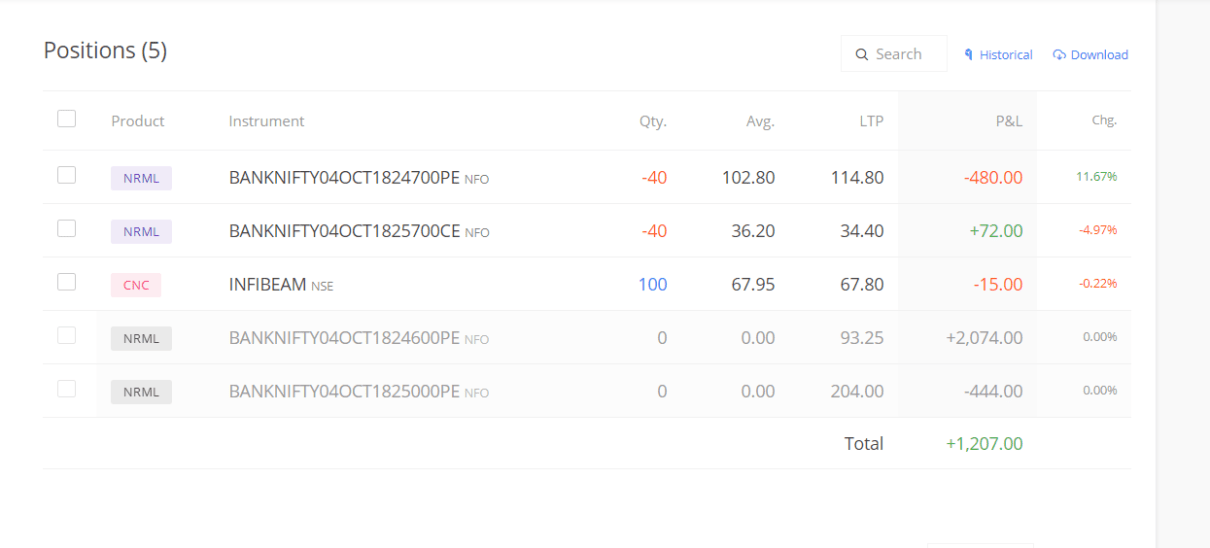 I buy shares with the profit, so I bought the Infibeam with last week's profit. Monday, The Market moved up and I attained my target on those options so I booked profit.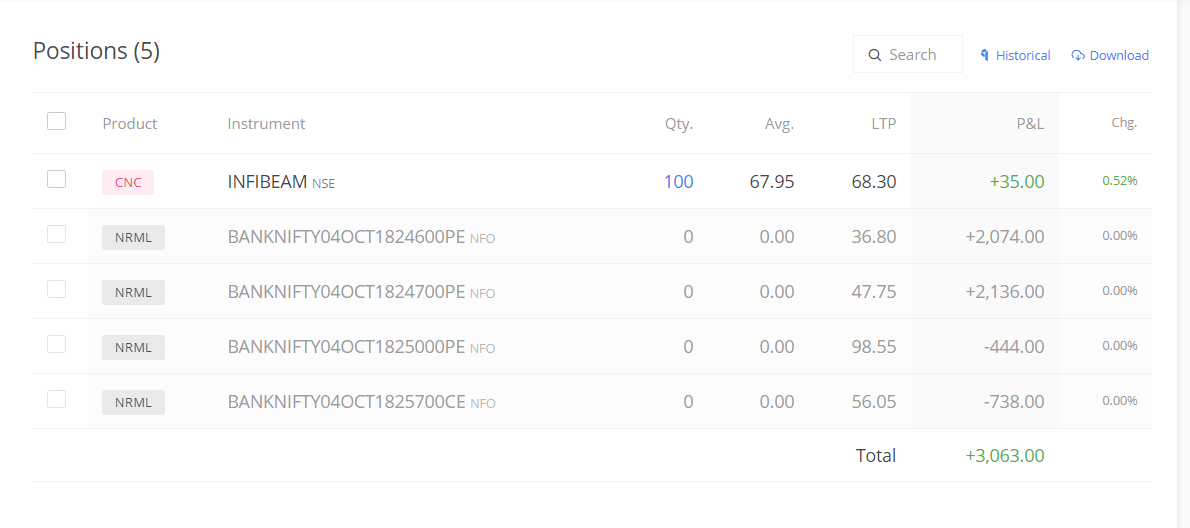 And took a margin filler trade at 15:15 because I didn't have any view.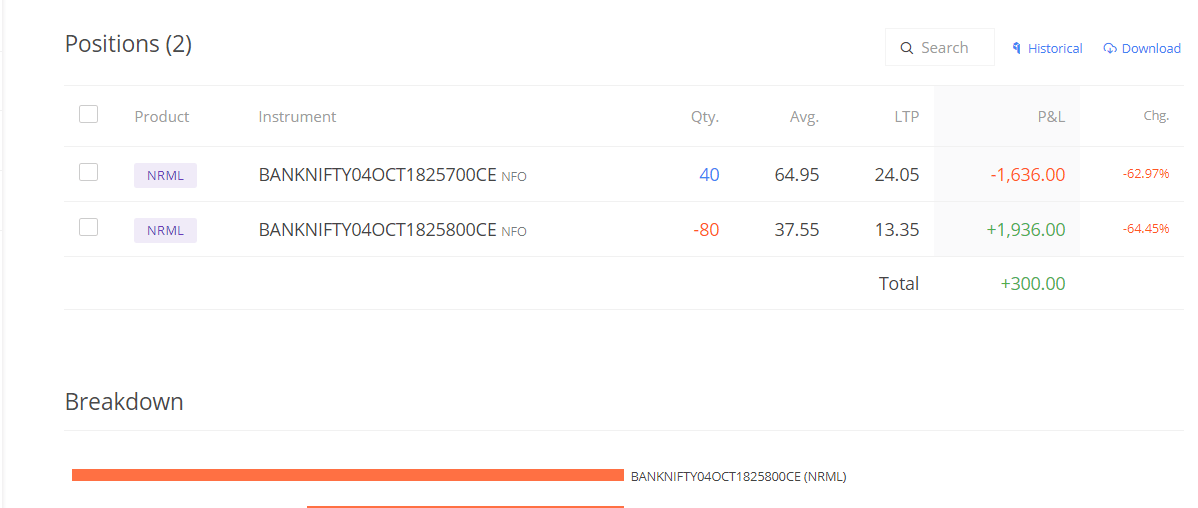 Tuesday was closed.
Wednesday I took 25200 straddles and closed the above trade set.

It again reached the target due to volatility and hence closed the setup –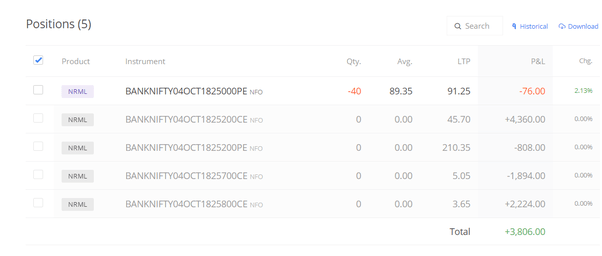 But this time I did a mistake of selling 25000 PE because I didn't anticipate the huge downside movement that happened today.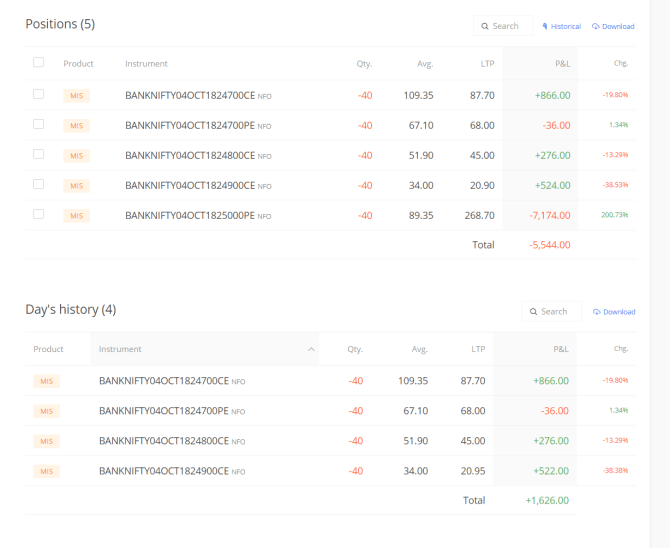 Today morning 25000 PE opened with a huge loss but today was expiry so I had the benefit of intraday margin as everything expires today only.
So firefighting started to make the loss to green and closing it.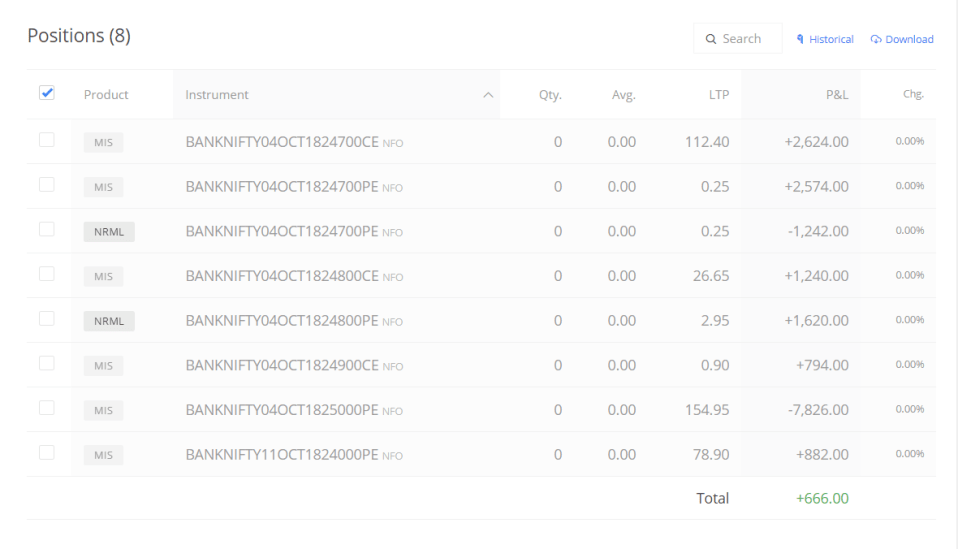 Then, it ended in profit after a deep headache. A headache is because this setup is automated in tons of accounts.
It made around 7K on 150K.
Now you tell me, which one you liked. The third one was an amazing adrenalin ticket haha.