The Mosquito-Elephant Impact
Actual (The Mosquito)-
Jet Airways has informed its employees that they would have to take an up to 25% cut in their salaries as a cost of operations for airlines is increasing on the back of rising crude and a falling rupee. Salary cuts are in the range of 5% (for those earning Rs 12 lakh annually) to 25% (for those earning Rs 1 crore and above) starting this month.
Why –
Jet has reported a 91% drop in profits due to cost. The Footfall is all fine! Analysts say fall in yields is due to airlines not being able to charge a premium on fares booked at the last minute. Airline business in India has stressed anyways.
News (The Elephant) –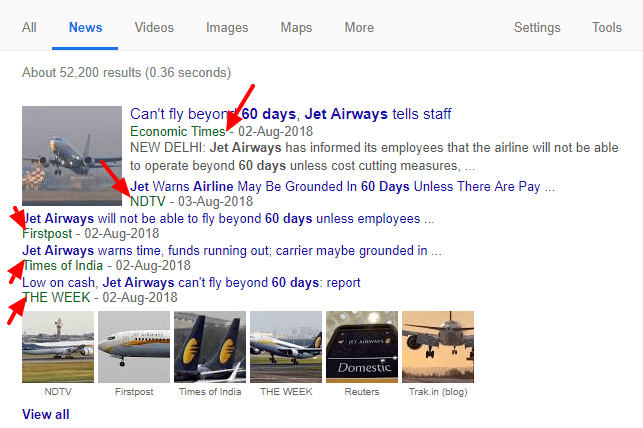 The Market Effect –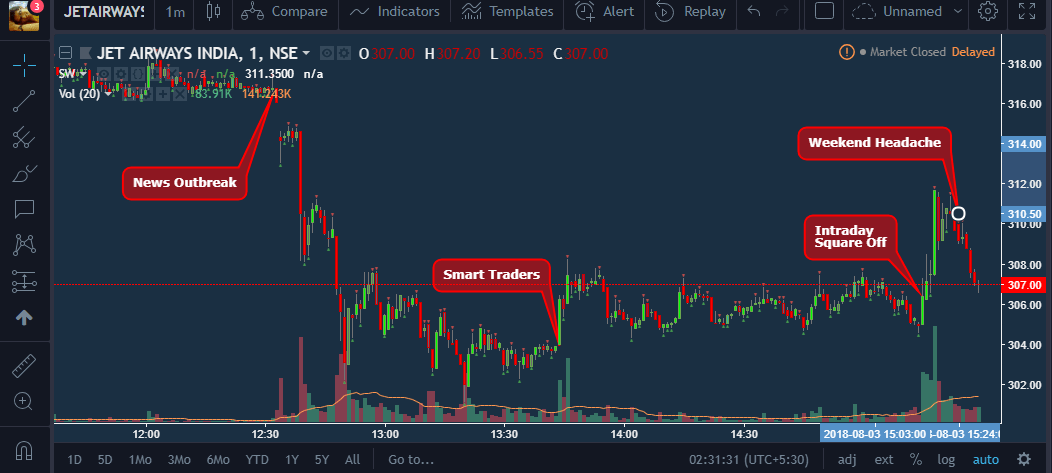 Let's understand the psychology that followed the events. What is supposed to happen when all major news agency copies each other from the same mosquito?
It ends as an elephant!
It crashed with a gap down and keep crashing. After some time, people started called contacts (My friend is an officer there.) and verified the news. Many traders bet on mean reversion with stop loss!
It rose up at the end due to short covering of intraday shorters but again cracked as no one kept it over the weekend as we all love a good sleep at weekend.
End Story: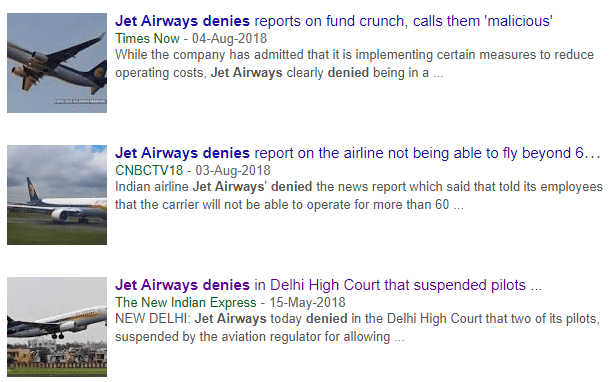 As usual, they copied each other with slight word restructuring and the small jet image.
Moral:
Stock Market is made of prices. Prices are made by people. People are flawed. It's definitely flawed. Above story shows how a Whatsapp forward can make a dent in market cap of a public company!
But, whatever happens, the price will always catch up to their fair value. Contrarian Investing focuses on catching stocks prevailing sentiment of the time. DBL, PC Jewellers, Indigo, CDSL is four of such bets!
DBL already started catching up.