When the twin towers of USA took a dip, the airlines' stocks of European airline took a dip. When a promoter of a small Indian Midcap company 's promoter in Indian Share Market is caught having sex with a prostitute, the entire company took a dip! Although it has nothing to do with that stock's profitability anyways!
Its called The Linchpin Effect!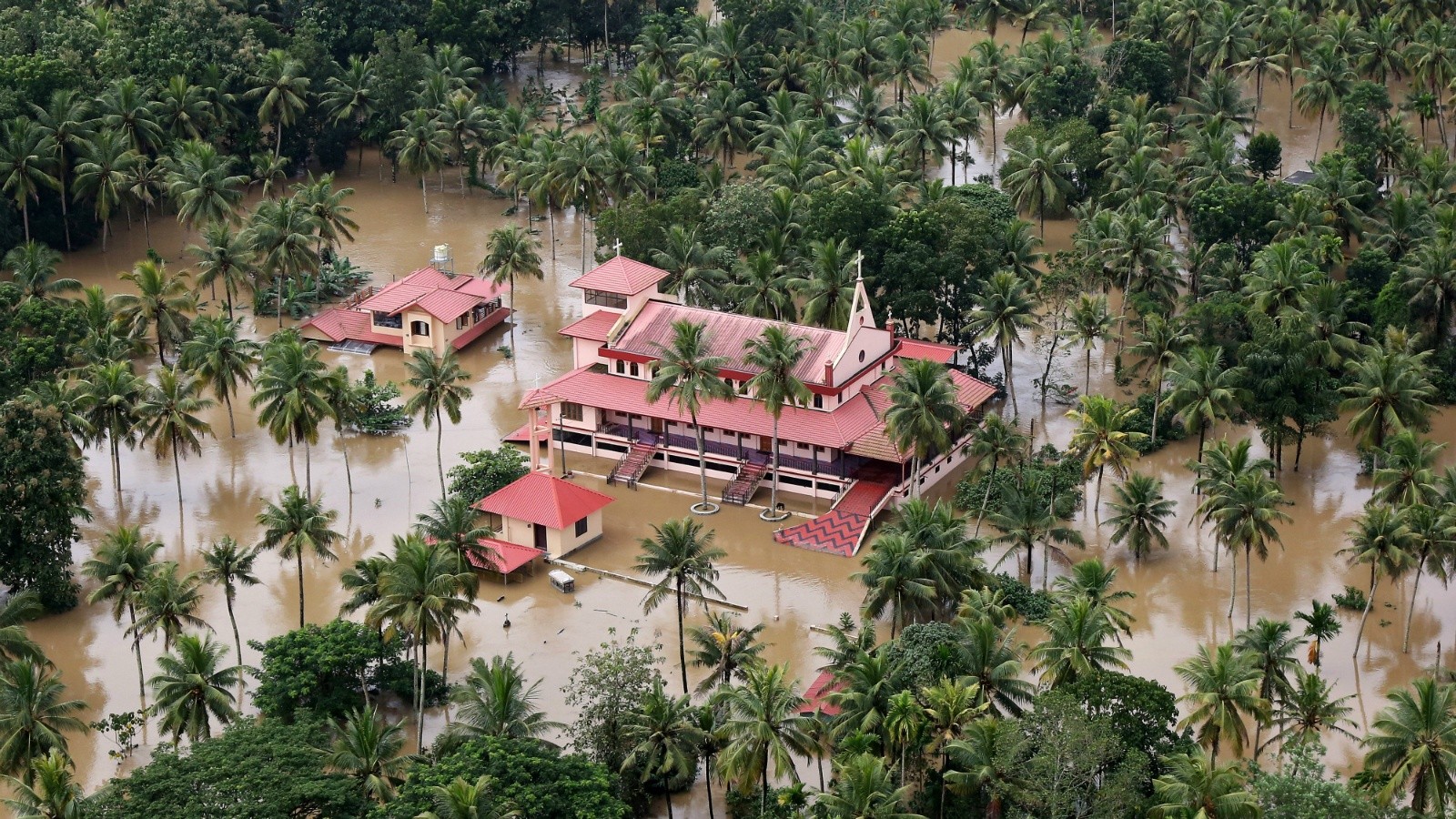 The current imbalance in the Indian Stock Market is created by Kerala Flood. Kerala is up against nature's fury, and the misery is growing by leaps and bounds. Flood waters have destroyed more areas of the state, a popular tourist hotspot, bringing general life and economic activities to their knees.
The first impact on the market was fall of all stocks that are situated in Kerala or has a strong customer base. But the thing is – The company that benefits from people of Kerala will continue to have the benefit and the company which derives the raw material from Kerala will take a hit unless it manages to source the raw material from elsewhere which is not impossible at a cost of slight operating expenditure.
But, who gets the most benefit?
The most beneficiary will be the cement companies! Southern Players – India Cements and Ramco Cements posted bad results because their focus was on expansion rather than profitability which lead to a bubble in operating expenses. It got more hammered on the ground of pet coke ban. But pet coke ban is lifted now. The effect is still not factored in which will be very much positive anyways.
And now comes the Kerala flood, both India Cements, and Ramco Cements have huge exposure on Kerala. Calamity-stricken residents will be in the huge rush of repairing their home leading to an unusual demand for cement which will create lack of supply resulting in an increase of cement price as well as higher profitability.
Election 2019 will have synthetic effect anyways because of the affordable housing theme!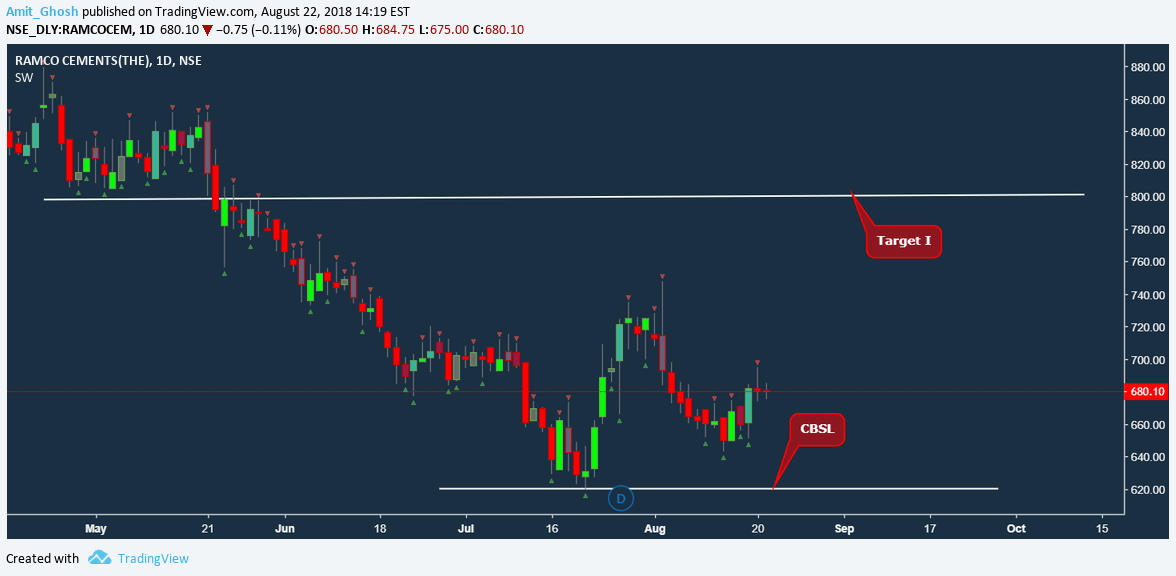 Ramco Cements is a part of maverick investor Porinju's portfolio as well. India Cements is a part of RK Damani's portfolio.
The next part comes into the housing. You can see from the images that the houses are damaged. Even the Government and other states are pouring in for big donations, money will be needed for reconstruction of the house.
Why Manapurram Finance and Muthoot Finance, both Gold based Financiers are based out of Kerala?
Muthoot Finance –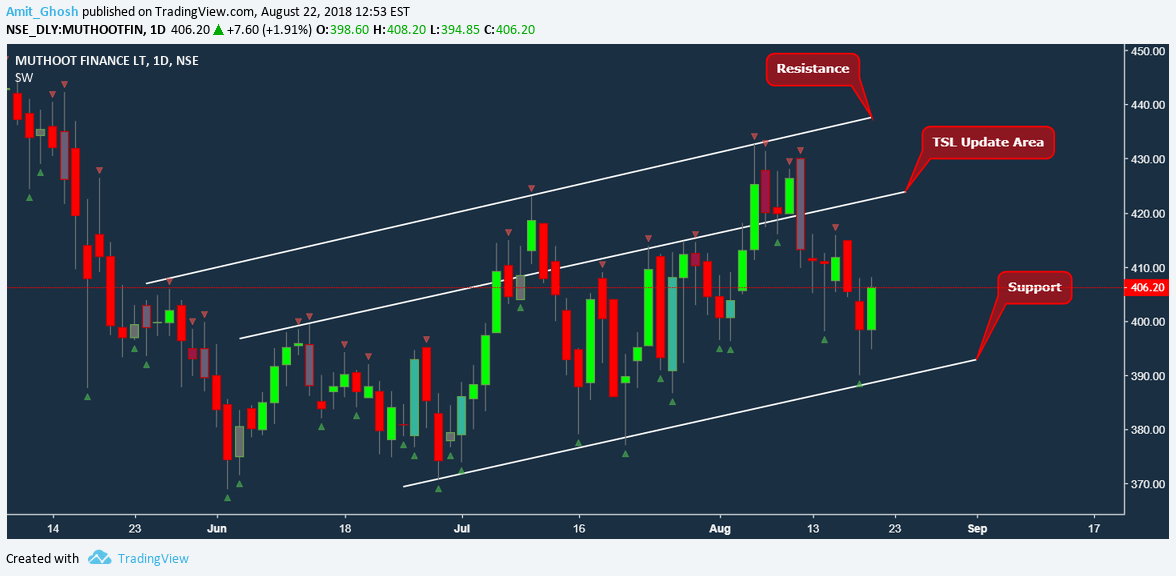 Calamity-stricken residents of Kerala could end up pledging, or selling, their gold ornaments to re-build their homes or meet exigencies arising from the worst floods in a hundred years. Muthoot Finance and Manappuram Finance, whose core business is lending against gold, and local jewelers from the state could see a rush of customers in the coming weeks.

Traditionally, Keralites splurge on gold jewelry this time of the year, coinciding with the wedding season and Onam. Trade sources estimate countrywide jewelLery demand at 594 tonnes. Of this, Kerala alone accounted for almost 18%. Further, 60% of this demand i.e. 10.8% occurred in can be muted this September and December quarters.
These above lines are copied from ET Now or some newspaper. But the point is – Muthoot Finance is a fundamental screaming buy for this quarter.
Technically, it is going up in a swing channel and in the lower channel with a confirmed green candle.
Manapurram Finance –

Fundamentally it got crashed on the news of Kerala Flood because 5% of branch network for Muthoot Finance is in Kerala with 50% of the lending book contributed by Southern states. But the point is, they have six type of services. They always give loans on having security i.e. gold, land, home, vehicle.
Apart from the commercial vehicle segment which is a pretty new service but also well protected as they give to school/college/companies only; their entire business is protected!
Technically, it is a clean swing low formed. It is going for its upper channel. The Overall Market sentiment is bullish; it will definitely be contributing to the bull run.
Brokerage Emkay -0.84% Global said Federal Bank remains at major risk due to this unforeseen event with 34% of lending and 64% of deposits directly linked to the state.
But 62% of Kerala-based deposits are contributed by the bank's NRI customer base and of the Kerala-based lending book, 51% was corporate, 28% towards SME/MSME and 21% were to the retail segment.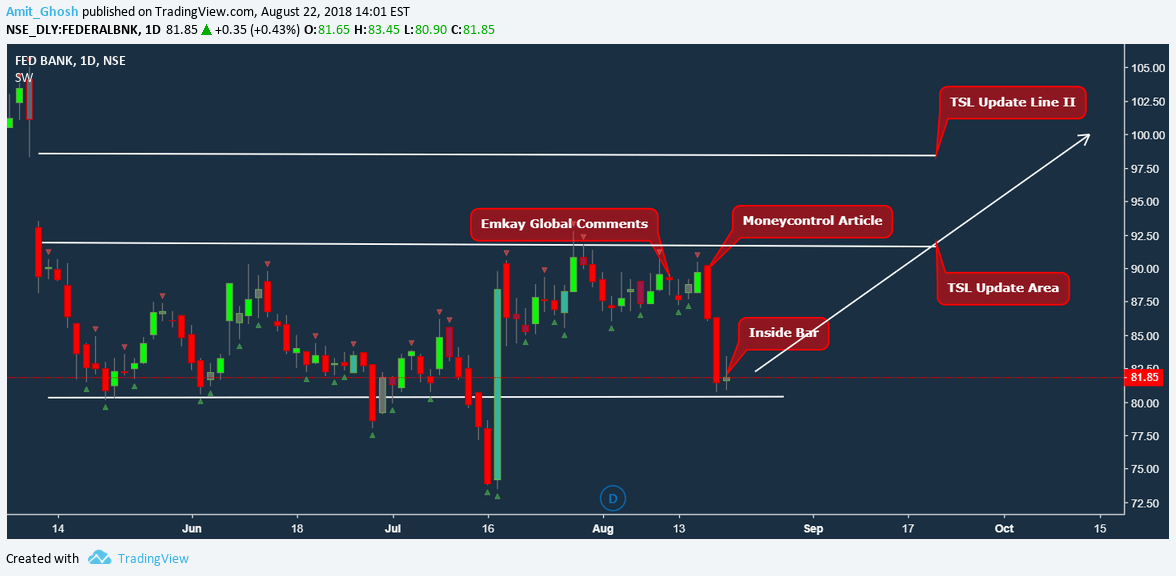 This stock will likely to stay rangebound for next quarters giving us ideal swing trades! The Federal bank currently has suppressed ROA and ROE due to aggressive provisioning. If we take that into our forward pricing. It is trading at a very attractive price.
Ever heard, When Anne Hathway movie was getting released, Berkshire Hathway shares shot up because the algorithms were buying based on sentiment analysis shift over the term – Hathway? Yes, that happens here too, here goes another story if you're interested – The story of economic moat and cyclicity!
Because of the news Pipe burst in Palakkad due to heavy rains; no drinking water for one week, it jabbed up negative sentiment on Jain Irrigation. After posting good, stellar results, the company fell abruptly.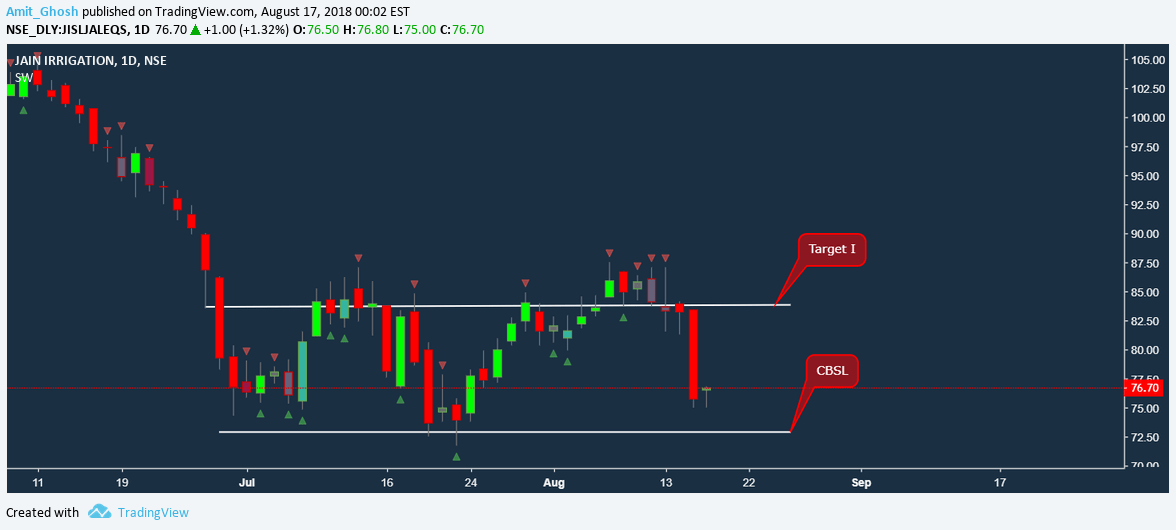 We know what is going to happen next in Indian Share Market!
So, Buy Ramco Cements, India Cements, Manapurram Finance, Muthoot Finance, Federal Banks, Jain Irrigation for this winter!
Trade Setups:
Ramco Cements
India Cements
Manappuram Finance
Muthoot Finance
Federal Bank
Jain Irrigation