I'm addressing my slack members on the explanation of a recent set of trades. But the answer suffices the question –
Let's talk about Oil here.
Low economic activity in especially China; Low demand.
America is importing less Oil. It's now world's largest oil producer.
Saudi Arabia hasn't cut it's production and playing along betting to cut high-cost producers.
Amidst all turmoil, Iraq and its nearby countries are still producing oil in their constant rate.
Those who dug the oil well in America is in huge debt. It means they will sell oil at any cost.
In short Iran, Iraq, Kuwait, Saudi Arabia and Venezuela controls the market and also formed OPEC.
Venezuela economy is on the verge of collapse. The proven oil reserves in Venezuela are recognized as the largest in the world. It's planning to sell it as the whole country is broke.
Wait, it is too broke to even export their oil.
Chances of OPEC putting limitations is low with this geopolitical tension.
The linked news was first posted on Jan 26, 2017. Note that date.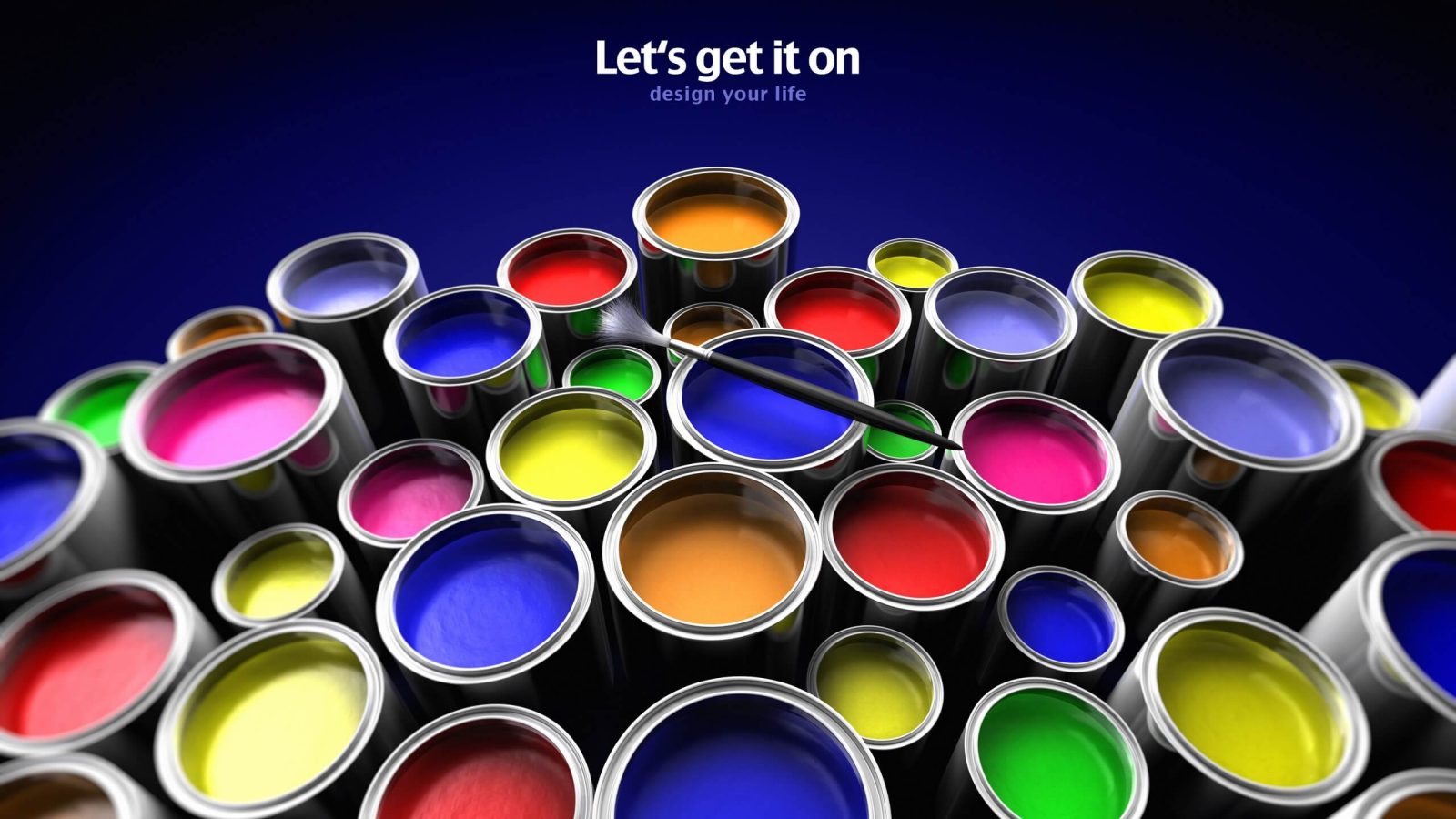 ---
Decorative Vs Industrial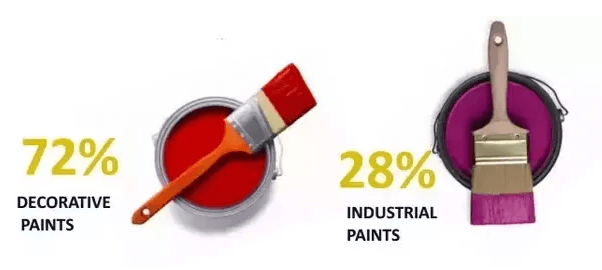 Decorative paints segment will witness higher growth, thanks to Government focus and incentives to the housing sector
Industrial paints segment will see growth, as auto industry demand picking-up. The Government focus on infrastructure will be a key growth contributor.
---
Asian Paints
Asian Paints has a strong brand name and leadership position in the decorative paints segment. With early signs of a pick-up in the economy, real estate is also seeing signs of revival. Strong demand for decorative paints, driven by higher repainting demand and festive season, augurs well for Asian Paints. The company is the market leader in the segment, which contributes about 80 percent to its total revenues.
Asian Paints is the market leader in the decorative paint segment with a 54 percent market share.
Berger Paints
Originally named British Paints. It provides painting solutions provided to businesses like Hospitals, Institutions, Corporates etc.
Product price is low; quality is good. It is disrupting.
Kansai Nerolac Paints
This company has a strong correlation with Auto companies. With more than 1/3rd market share, it's a leading player in the industrial paints segment, catering mainly to the automotive segment.
The slowdown in the auto segment impacted the volumes for the company.
This will change with the revival in auto volumes.
Kansai also has strong brands in the decorative paints segment such as Impressions.
The company's sales have grown 17 percent annually over the last four years.
Improvement in auto sales and strong demand for decorative paints should see 18-19 percent revenue growth over the next two years.
Akzo Nobel
It owns performance coatings segment.
Key products include automotive coatings, specialized equipment for the car repair and transportation market and marine coatings.
AkzoNobel is a world-leading salt specialist, chloralkali products, and other industrial chemicals.
Ultimately, AkzoNobel products are found in everyday items such as paper, ice cream, bakery goods, cosmetics, plastics, and glass.
Shalimar Paints
The company is engaged in manufacturing and marketing of decorative paints and industrial coatings.
Some of India's iconic buildings and structures such as the Howrah Bridge, Rashtrapati Bhawan, Salt Lake Stadium, All India Institute of Medical Sciences, and many others, continue to be painted with Shalimar Paints.
Oldest company with an amazing history. But it is on the last in terms of market share as of now.
---
Market Share Visualization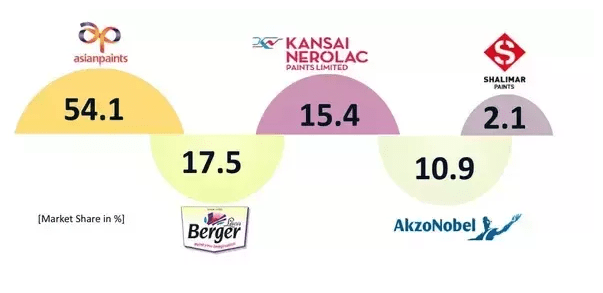 Revenue Segmentation (in %)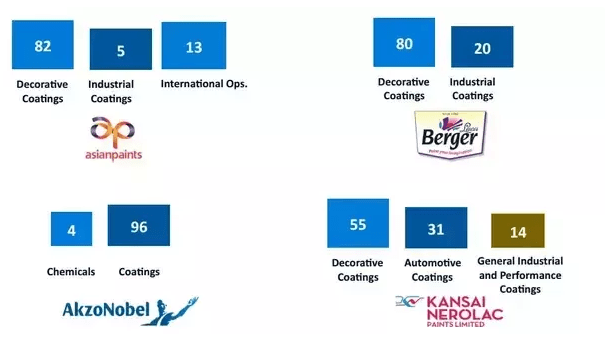 Let's bet
So as you can see Akzo Nobel doesn't belong to decorative coatings or industrial coatings in a broad term but it has most implications and it's more strongly correlated.
Though Asian Paints is largest in terms of market share. As it is an FNO stock, there will be heavy manipulation in movements. Remember BankNIFTY post 14:00 in expiry days?
Here go the results

As you see Asian Paints is lagging now due to profit booking. I'm seeing to in 1085 range (that makes it to 12% club) easily.
Portfolio Performance for 2 months is 18.59%
However achieving 10% a month is also possible but that needs diversification. Here are such example – Short Term Stocks to buy in February.
Now you know why Minance bought Asian Paints Futures last month.
Originally Published on Quora on Apr 10, 2016.