Choosing the best time frame for a particular trading system or trading style can seem like an impossible task, but if you are trading correctly it actually becomes a very simple task. The truth is – You need to consult with multiple timeframes based on various things.
Why the term "timeframe" is important?
On Monday, suppose a stock goes up 500 points due to some rumour.
On Tuesday to Thursday, the stock goes up and down and acts volatile with various news. But the net is nothing much in any direction.
On Friday, the company has confirmed the rumour. It goes down 500 points to compensate the previous up move.
If you asked a day trader who trades daily, "What happened?". He will reply, "It was a bomb."
But what really happened for someone looking at the weekly timeframe where a candle is formed after the whole week is finished. The reply is, "Meh!"
Jet Airways flew in 3 minutes time frame.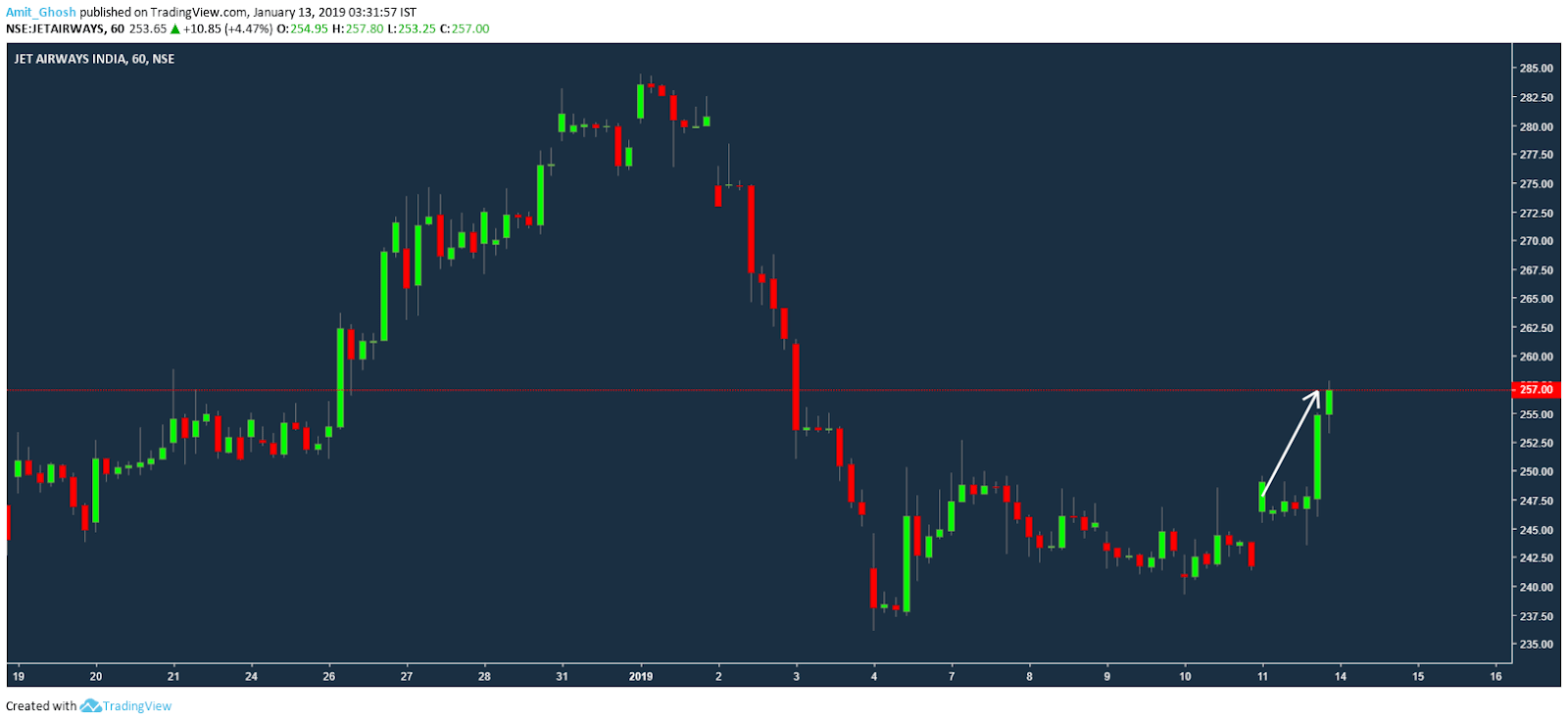 But if we see Jet Airways in hourly chart i.e. the candles are generated after each hour, we can see it just starting to fly.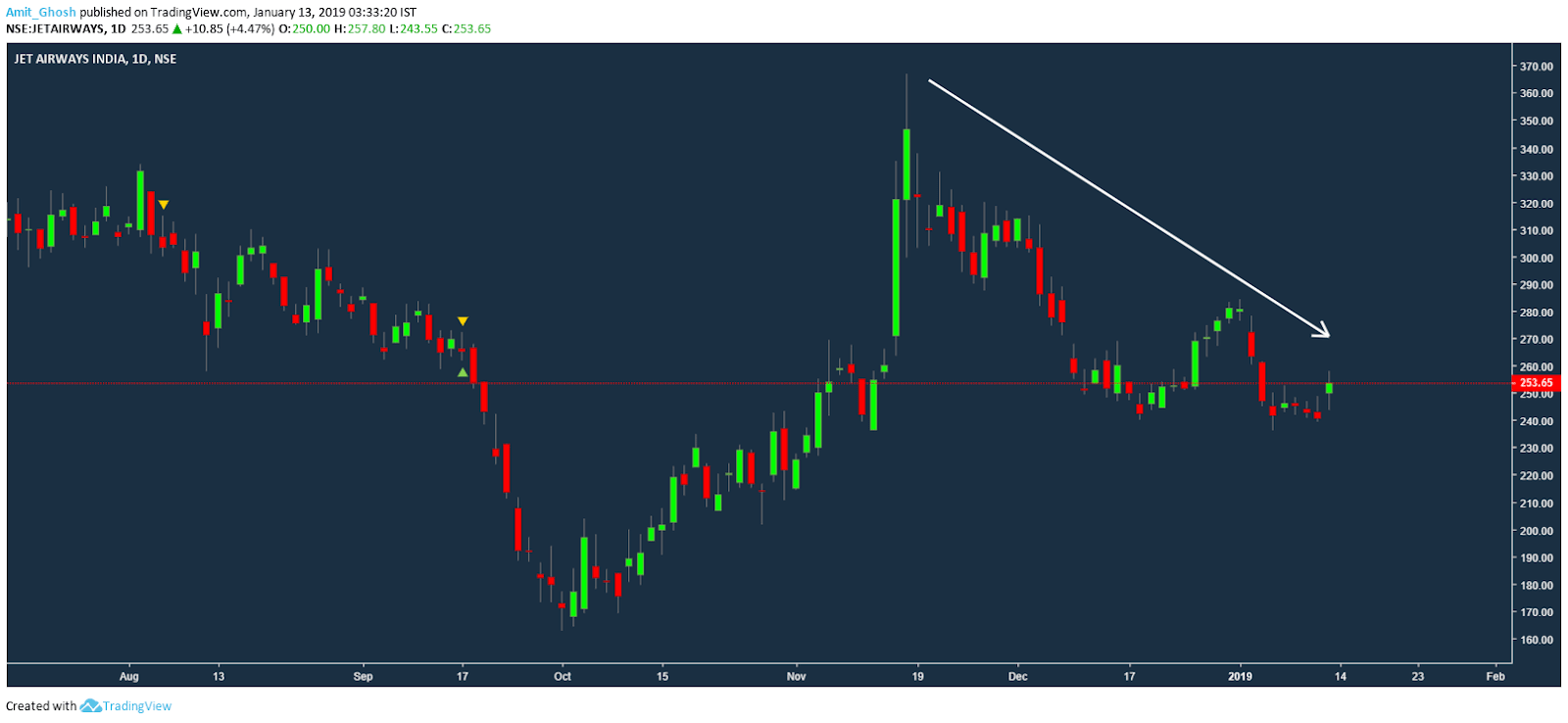 Now we are seeing daily timeframe. It looks like Jet Airways is not flying but crashing slowly.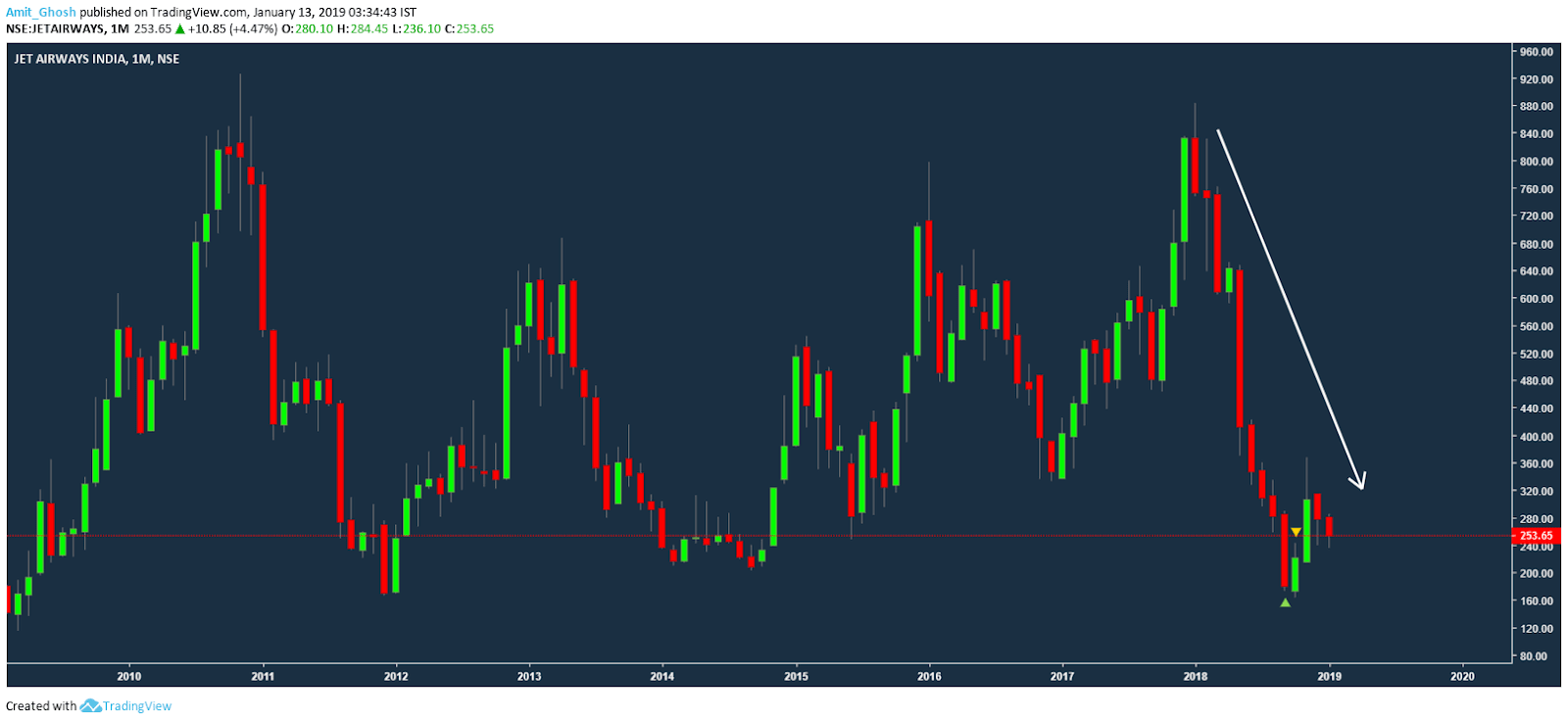 The monthly time frame is showing a red candle. There is no sign of anything green!
Will the guy who is looking at the monthly chart needs to know what happened in 3 minutes or hourly or in a daily chart? No.
Traders that like to make many trades throughout the trading day i.e. day traders might choose a shorter time frame, while traders that like to make only one or two trades per trading day might choose a longer time frame.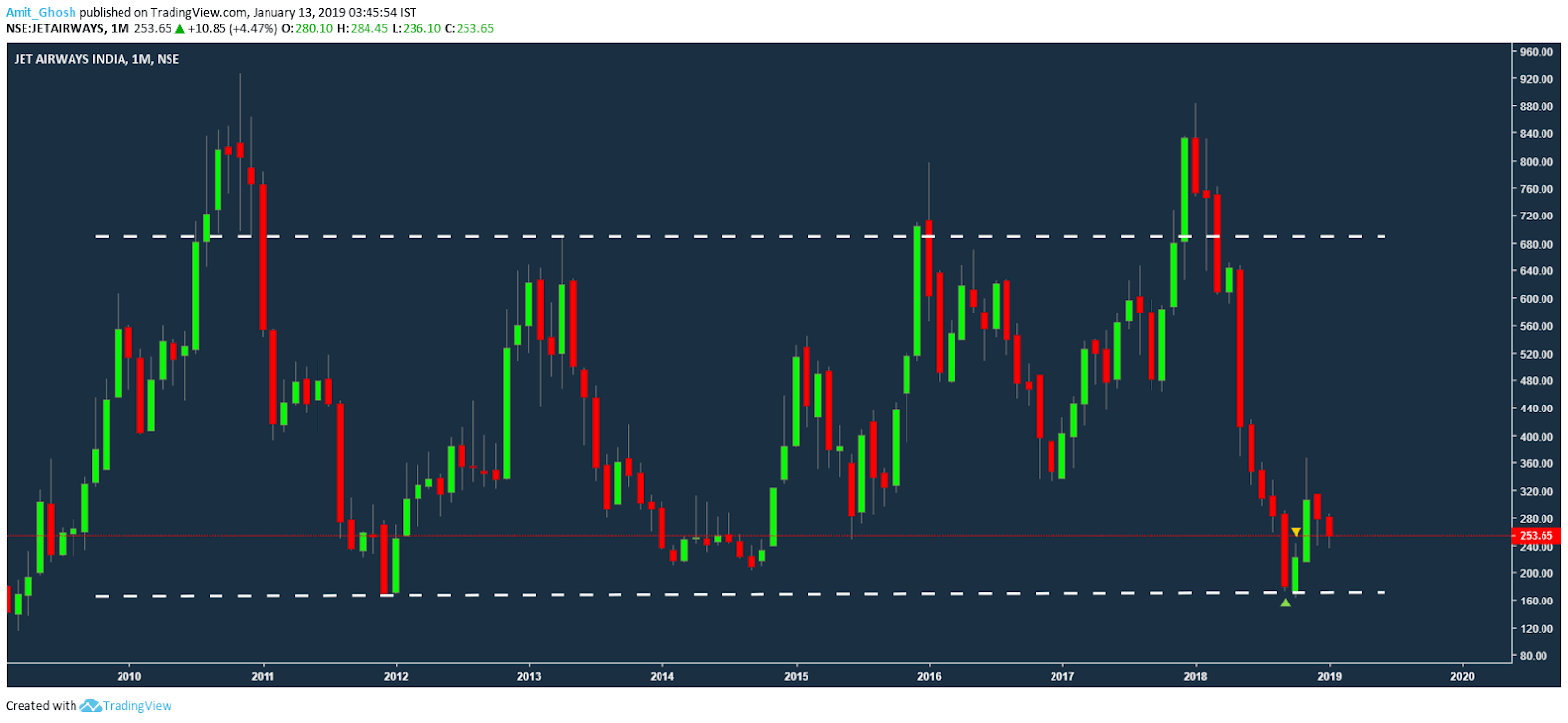 Like, in a naked eye, from the above charts, We should be looking not to touch Jet Airways for shorting as in monthly chart you can see it is moving in a range bound way and is at the bottom where it generally reverses towards upside.
But, you can not buy either because it keeps falling for another couple of months. There is no sign of any green candle. One doesn't need higher intelligence to understand this simple rationale.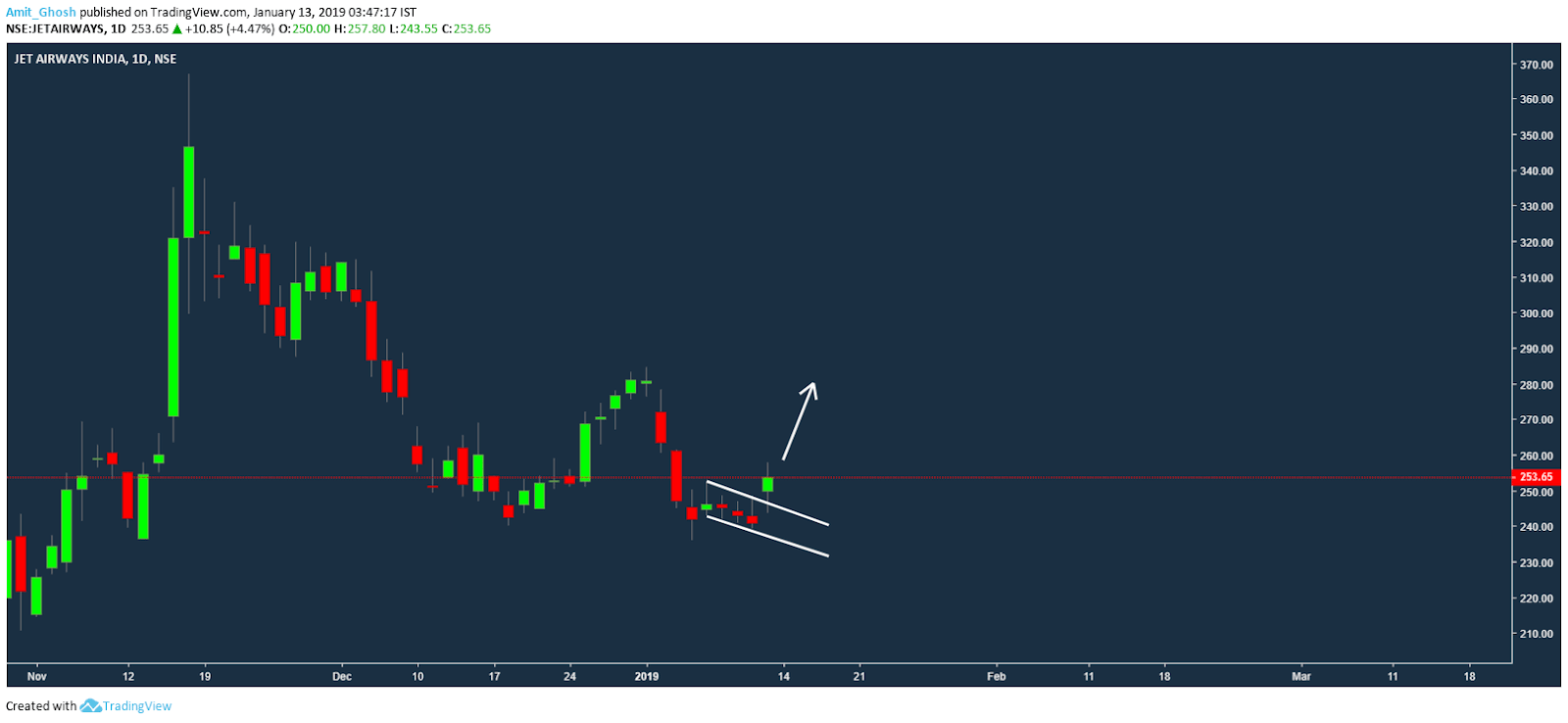 But if we look at the daily time frame, there is a high probability of it to shoot up in the next day.
Similarly, a stock which is moving faster will be better traded in a shorter time frame! Like the supposed stock in an example which went up 500 points on Monday. Guys seeing monthly time frame is not going to make anything in that volatile movement.
The key here is to not choose a single time frame at all, but use a combination of short-term and long-term time frames, and make both short-term and long-term trades on the same market.
Also, a price pattern in the lower time frame will have significance in the higher time frame. You can see from the monthly time frame we are waiting for buyers. Daily time frame says it is a buy and if the bullishness sustains it will be a buy in a monthly time frame too.
Vision aligns!