BankNIFTY is having huge implied volatility due to tomorrow's incoming policy from RBI on interest rate hike but as we have seen yesterday SBI and other banks have already hiked their rates suggesting that there is a rate hike ahead.
So, The market is discounting rate hike. The opposite case is not hiking the rate which will have a neutral impact. So, BankNIFTY may mean revert i.e. go up as it has already fallen; on the day of a rate hike.
This will slaughter the premium. Hence goes the bullish position with a protected put to cover our downside to some extent. The payoff graph looks fancy too.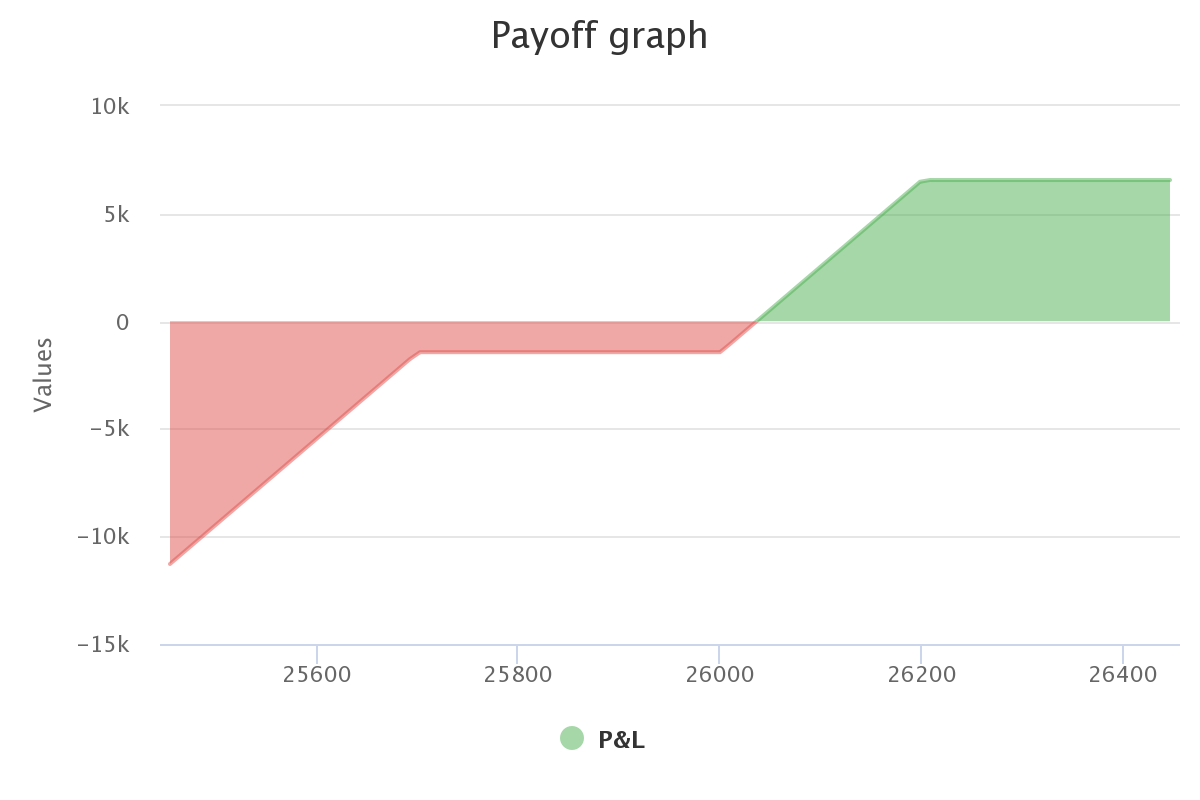 Click here to visualize this in our option calculator.
The position is already initiated –

======
Update (6th June) –
Rate hike came as expected boosting our profits.
Looking at the bullish outlook, it is decided to ladder 25700 to 25900 to slaughter more profits as IV was still considerably high at 25900 and 25700 was squeezed out completely.
So, Here goes the current positions –
Tomorrow we may close 26000 PE and keep the position naked depending on BankNIFTY's movement on the first half. So far, it looks like bullish seeing the upmove in Global market.
Keep an eye on #dr_theta for immediate changes.