Titan Stock: This story has three chapters –
Chapter I: Sentimental Sell Off
Rakesh Jhunjhunwala is a celebrity investor and due to his massive retail fan following, he creates ripples with his entries and exits.
The news first came on June 28th.
Chapter II: Market Manipulation and Murder
As usual, all retailers immediately shorted. Every Tom, Dick, and Harry know that if Rakesh Jhunjwala exits it will fall hugely. So it did –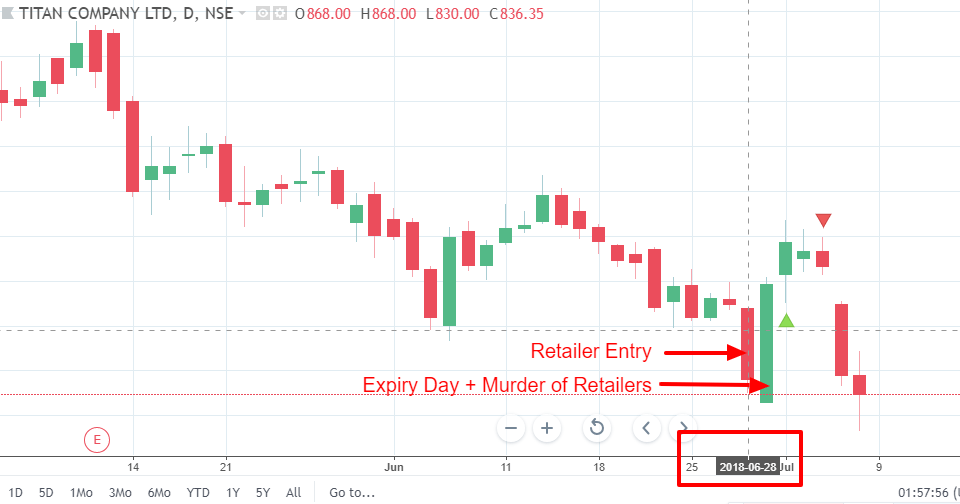 Everyone is pretty happy with unrealized profit but the next day was expiry. In a company like Titan, retailers' movement doesn't matter much.
There were huge put options writing at 850. To make sure option writers i.e. big institutional people rich murdering retailers; Titan was manipulated to shoot up.
The day is expiry.
Well, Very few people will roll over a loss trade! Huge retail money is lost.
Moral – Don't short seeing a big investor exiting. There is no shortcut in trading.
Chapter III: The Real Reason
The next month started with a huge selling pressure as well as technically it was a sell. Personally, I was shorting at 4th July but I booked a minor profit and left that day seeing big movements.
My reason was simple. I saw a Doji. Doji means indecision. It is basic 101.
July 5th – "The company said its jewelry sales were impacted due to a decline in gold imports in June"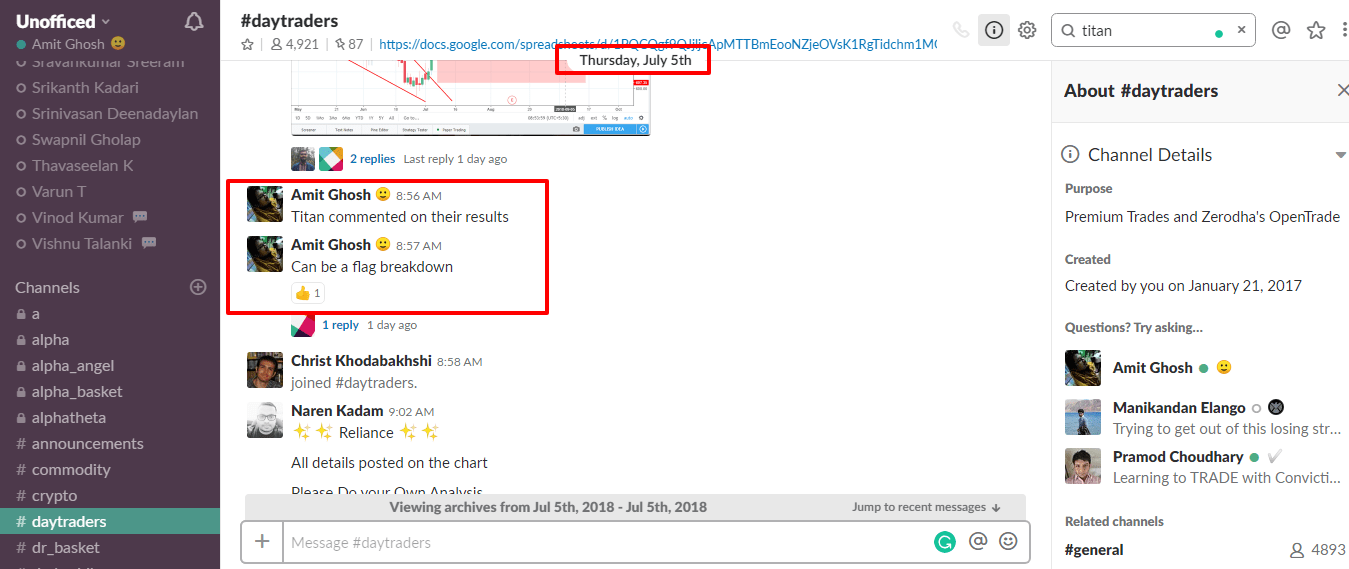 Titan was in my watchlist anyways. In the early morning, seeing the new, I fired AMO orders assuming the market will simply discount the bad outcome of Q1 results.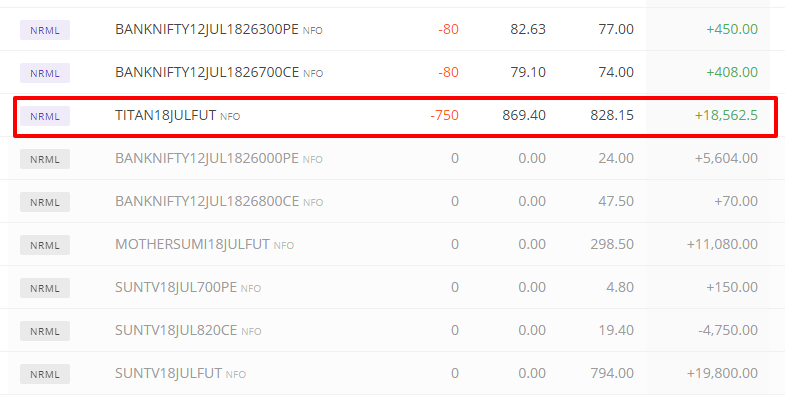 On top of that – My planned setup was very much valid. It is both fundamental and technical short! The trailing stop loss is updated.
Moral – Follow fundamentals and technicals with proper risk management. Have an understanding of open interest. Don't blind trade news.
It's still a sell if it breaks today's low. That's it 🙂