Let's see what our newspaper headlines can be tomorrow —
Markets are cheering up the victory of Congress.
Markets are cheering up due to ease of trade war between USA and China.
Dallal Streets tumbles as Congress wins in Karnataka.
Market tumbles as the crude oil continues to go up.
End Story – You don't know!
In Psychology, this is called Similarity Perception. The market generally goes up cheering BJP, so it is bound to go up again and vice versa. But when that doesn't happen is labeled as an anomaly.
Before we talk about that, let's see another case here —
Escorts Ltd.'s profit rose for the ninth straight quarter, meeting analyst estimates in the quarter ended March.

Net profit of the tractor maker rose 89 percent year-on-year to Rs 112 crore, Escorts said in its filing with the stock exchanges. That's in line with the Bloomberg consensus estimate of Rs 109 crore.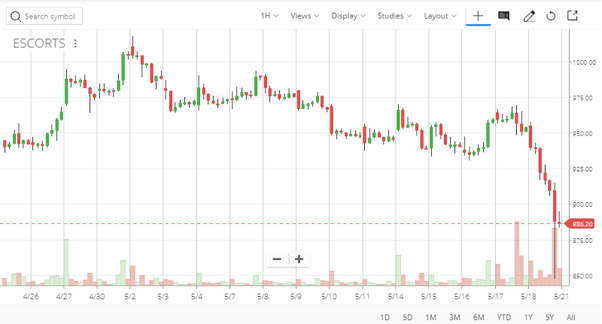 If the results are good then it is supposed to appreciate right? But it kept falling and yesterday it cracked like anything. How is this possible? Now you will tell, results don't matter, estimates do!
Well, Escorts met their estimates. Say hi to Linchpin Theory!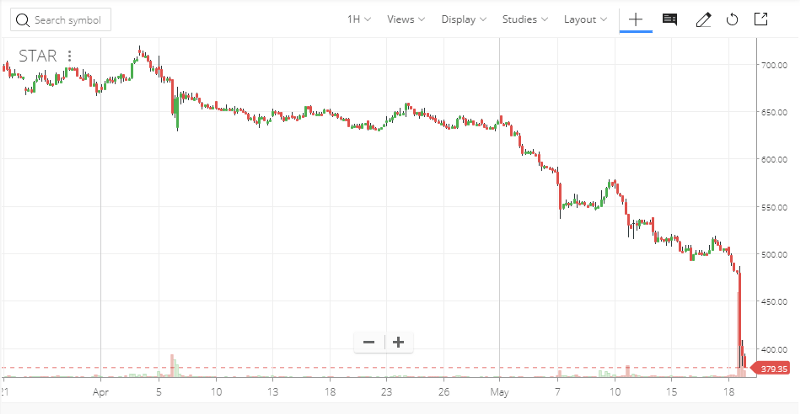 Many mid-cap companies cracked with the announcement of results of Strides Shashun. The company missed their estimates and what triggered was a massive panic among investors. It fell 20%. That's quite irrational.
Couple years back, when a news float of a sex tape of the promoter. The company sharply rebounded afterwards. Well, it is irrational for Escorts to fall when Strides Shashun posted the results. It won't affect their tractor sales right?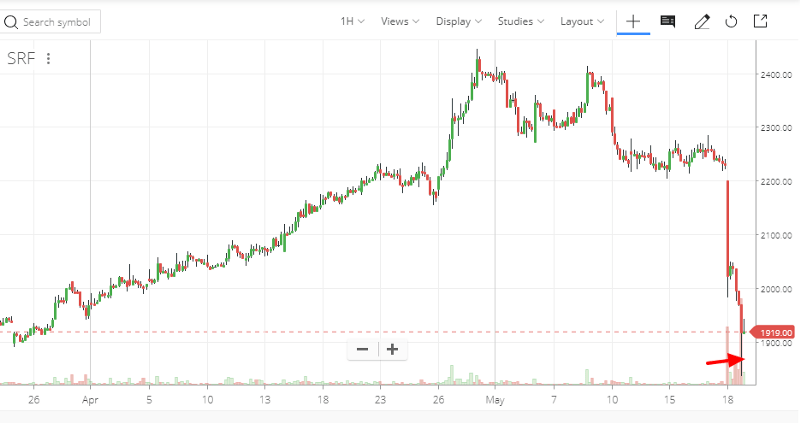 This company SRF had results and missed the estimates by gentle figure; the results in shorts are very investor friendly. That you notice common in the stocks?
Definitely the timing of the fall.
Escorts and SRF quickly rebounded where Strides Shashun is struggling. Look at the intensity Escorts and SRF went up. That is institutional buying. One can long keep the low of that level stop loss. (Because we assume that institutions will buy again on that level. This is an example of continuation perception of psychology.)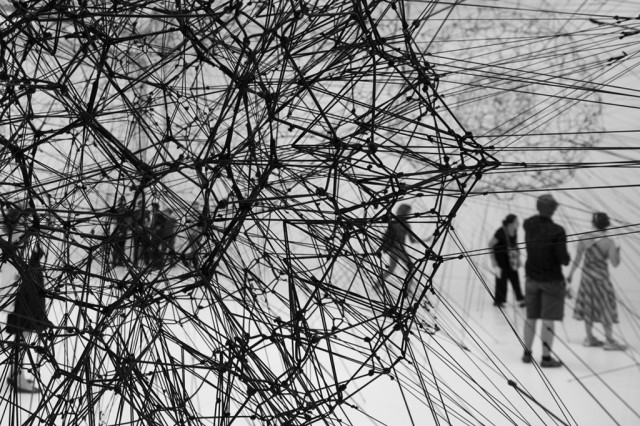 So what is this Linchpin Effect?
The Linchpin Theory expounds the existence of certain unpredictable and non-repeating incidents defined as X-Events. John Casti on his book X-Events: Complexity Overload and the Collapse of Everything proposed this theory that each individual event if failed can lead to a domino effect with catastrophic implications.
The outbreak of the Second World War was an event that kicked off a series of events that cost lives of millions.
The Linchpin in this tragedy was the Archduke Ferdinand of Austria and his assassination became the Linchpin. The lesser known fact is that Ferdinand was not the originally conceived target. Thus, much heed wasn't paid to ensuring his protection. The consequent domino effect can be explained by the pronouncement of war on Serbia by Austria while the allied countries followed suit. What happened next, remains an infamous history.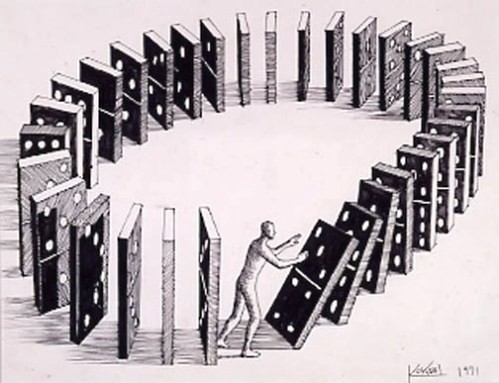 The assassination of Archduke Ferdinand –>Austria declares war on Serbia –> Germany declares war on France –>Germany invades Belgium leading Britain to war –> Austria invades Russia
Casti also gives an example of the occurrence of the Global Financial Crisis 2008 as an unpredictable phenomenon wherein the X Event was the downfall of Icelandic financial institutions.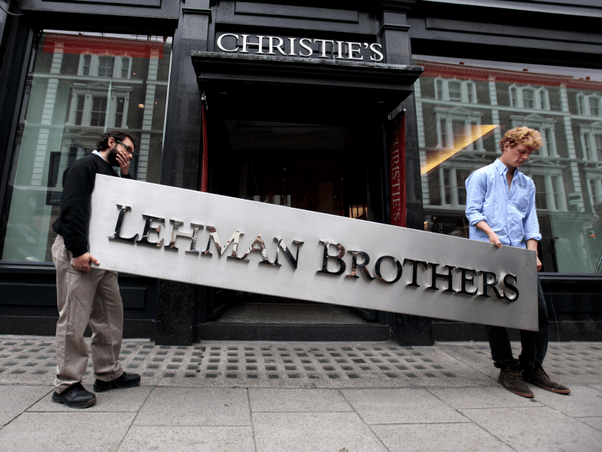 The significance or the relative influence of Iceland's economy or banking sector was beyond the scope of regular attention. But it was the linchpin whose fall triggered Global Financial Crisis of 2008.

Fall of Northern Rock, Iceland -> Fallout of Bear Sterns –> Lehman Brothers –> JP Morgan Chase –>Morgan Stanley –> Merrill Lynch –> American and global economy
The best part is yet to come — Ashok Leyland was supposed to post the results aftermarket. Suppose you are an investor investing in the company before the results betting that it will be moderate. Worst case you will go in the unrealized loss and need to wait. The best case stock will be off to the moon. Anyways, with a stock like Ashok Leyland, you can't lose.
Seeing 15% down move on the company which just posted results and created a crack in Indian Mid-caps, You'll think — Let's pass on this bet! Few thousand speculators thought the same way!
Do you know most of the world indices crashed post 13:34 IST on Friday. Go ahead, compare the charts.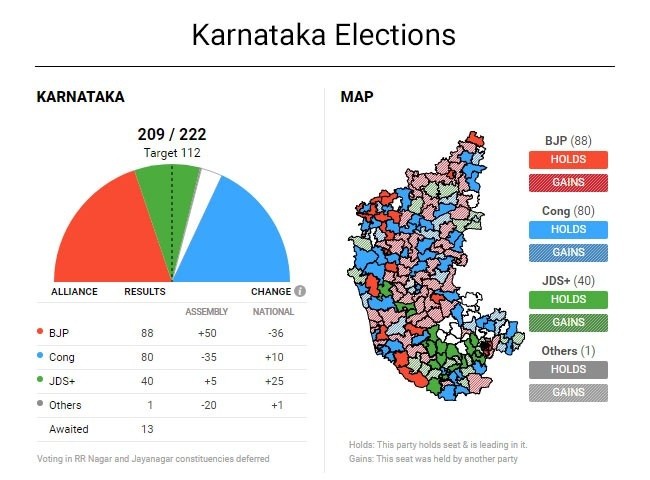 Back to the old question — What should be tomorrow's strategy for FnO market? Short Answer is, nobody can predict. Otherwise, it is a click away to buy/sell 1000 lots and become a millionaire in an hour!
Most will agree that BJP having majority was anyways a hard deal and The market is already started falling since the day of the election results! The bet will be trading the irrationality made due to the results of Strides Shasun results. The approach is contrarian. Simply buying the companies which fallen which is supposed to not fall by that much with a stop loss! (Otherwise, PC Jewelers can happen!)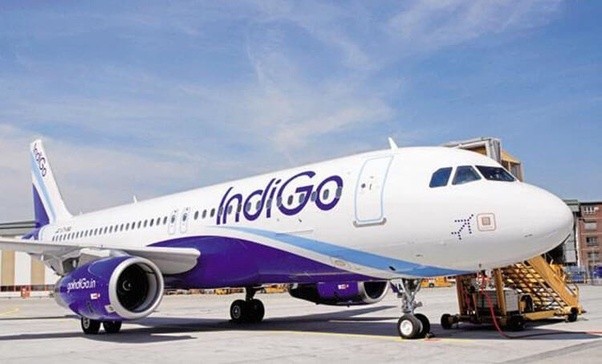 If you ask for a thematic bet — My eyes will be on the aviation industry. It is dimmed after the Buffet Bubble burst (All of them shot up because Buffet bought aviation stocks — Yay!) and crude shot to the moon. But its hard to time the market. So, let's keep them on your watch list. Last year, this whole industry made good irrational money!
Another thematic bet will be PSBs. Specially BOI, SBI. The rationale behind PSB is a long story which is already shared on our trading forum!
So, How was your trading day today?



This is mine.