BTST trading in Indian stocks: There is one strategy which gives one trade each year with 100% win ratio. Its called Bhai Strategy haha. It was spotted by few people in our forum.
Salman releases a movie in EID. Buy PVR futures in the last Thursday before EID. Sell it tomorrow at 9:30 and instead of closing, go short with a stop loss!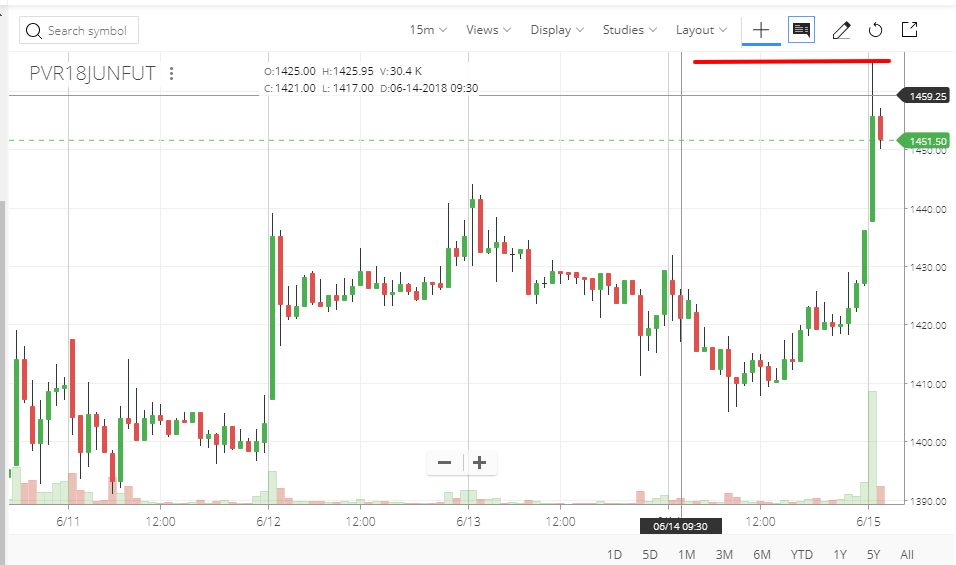 Working since last three years. Well, You can do this every time his movie releases!
What is the reverse psychology?
Move PVR to your watchlist when Salman goes to jail. We all know he won't stay in jail thanks to our great Indian Law System. He can keep doing murders and nothing will happen to him.
So PVR will and always crash on his jail news. Just buy it; it will come back and fill the crash path shortly once he gets bail.
Apart from PVR, Madhana Retail works in the same way! Salman's blackbuck case: Being Human licensee Mandhana's stock ends flat
Madhana Retail is the company that sells his Being Human Tshirts. Buy every time he goes to jail. It will always jump up huge to the tune of 10–20%. Salman Khan's Being Human maker up 18% as Mandhana Retail debuts
Update:
PVR crashed. Here goes your live Quora Intraday trade –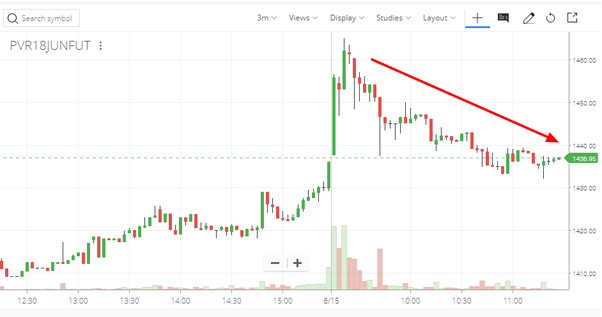 But, Rather can gamble theories, this is an actionable stuff!
Update: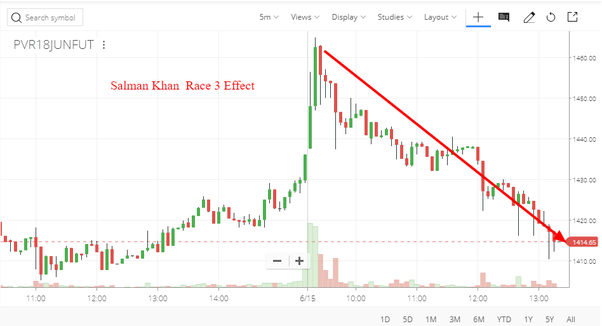 Perfect 100% fall.

You can take your entire office to Race 3 with this money now.