Fundamentals –
Look for the stocks that are having some major news.
Look for the stocks having corporate actions i.e. results etc.
For instance, Colpal will declare results on Monday. It will be utterly volatile. And, volatility is money!
Similarly, Bank of Baroda has results on Tuesday. So it will move the entire set of PSU banks (Canara bank has results Wednesday; if BOB posted good results, Market will abnormally discount good results for Canara) and hence BankNIFTY and hence BankNIFTY weekly options will be vega inflated.
These stocks I trade with support and resistance only.
Technicals –
Hunt for the trending i.e. uptrend or downtrend. A sideways trend is good for scalping. Like BEL is moving sideways. You can basically short or long anything with a decent stop loss.
Mean Reversion Patterns – I shared this one live in my forum in the middle of the day. DHFL made a venomish move for no reason and was showing weakness.

Compression Patterns – This means spotting on heavy movements on breaking previous day high or breaking previous day low. This kind of trades can be spotted a day ahead.
I have a modified version of the inside bar and outside strategy and made a new strategy named weekend (because you need to spend 5m a day to spot these trades and leave on vacation with a stop loss).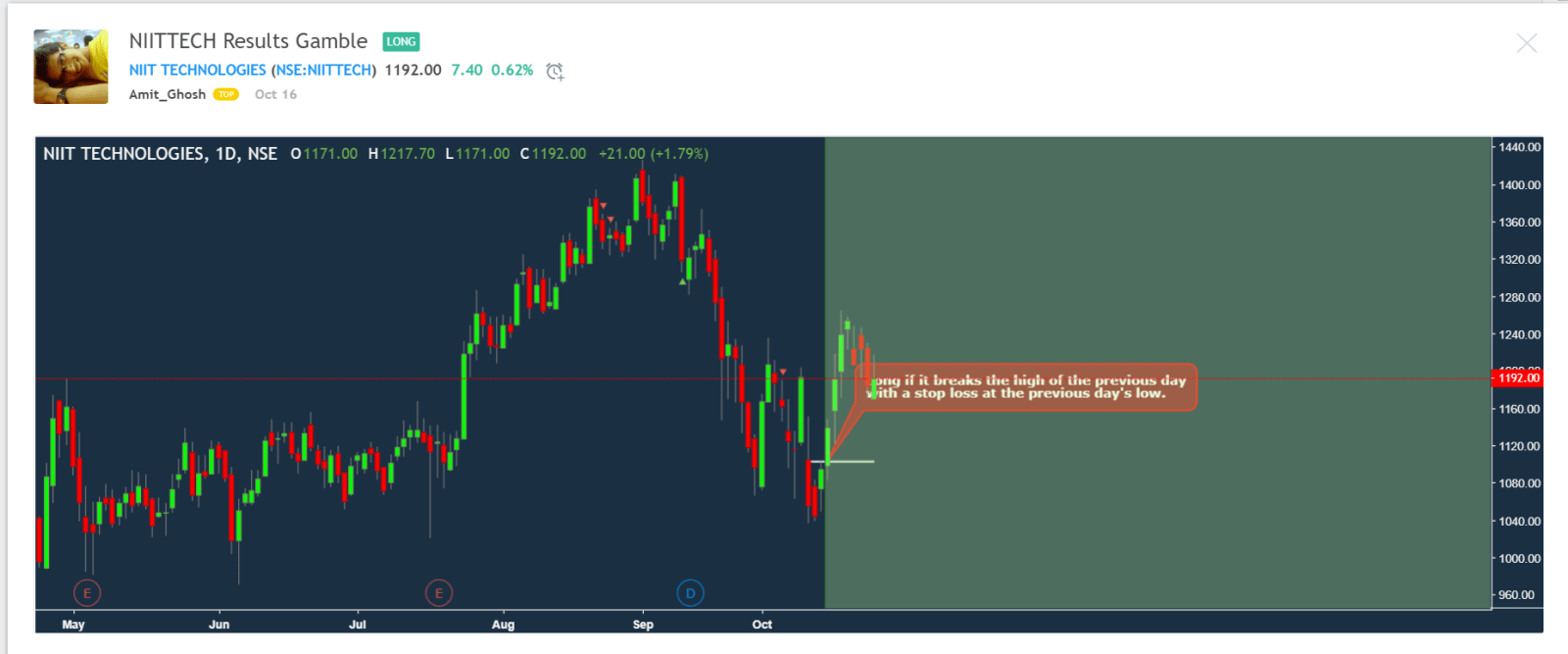 There are some other kinds of patterns like this above one which I also like.
These patterns have many names like someone will tell it triangle break down and blah blah but I am my own set of rules and a community who knows my set of mad rules and modify them with me for betterment.
Stock is selected if they satisfy these patterns
Short Answer – It is pure price action trading.