Yesterday, We had been discussing on our forum about stocks in our scanner of NR7 in daily timeframe:
ACC, BAJAJ-AUTO, BIOCON, COALINDIA, EICHERMOT, HAVELLS, JUSTDIAL, LICHSGFIN, MARICO, MFSL, M&M, SIEMENS
To limit sanity, it is always better to limit the watchlist to just two stocks. So, We analyze the stocks one by one till We get out two stocks as a watchlist for NR7 Strategy.
First of all, these stocks are all having two properties apart from normal NR7 –
All stocks are in FNO. (i.e. trades in derivative segment.)
All stocks are also Inside bar.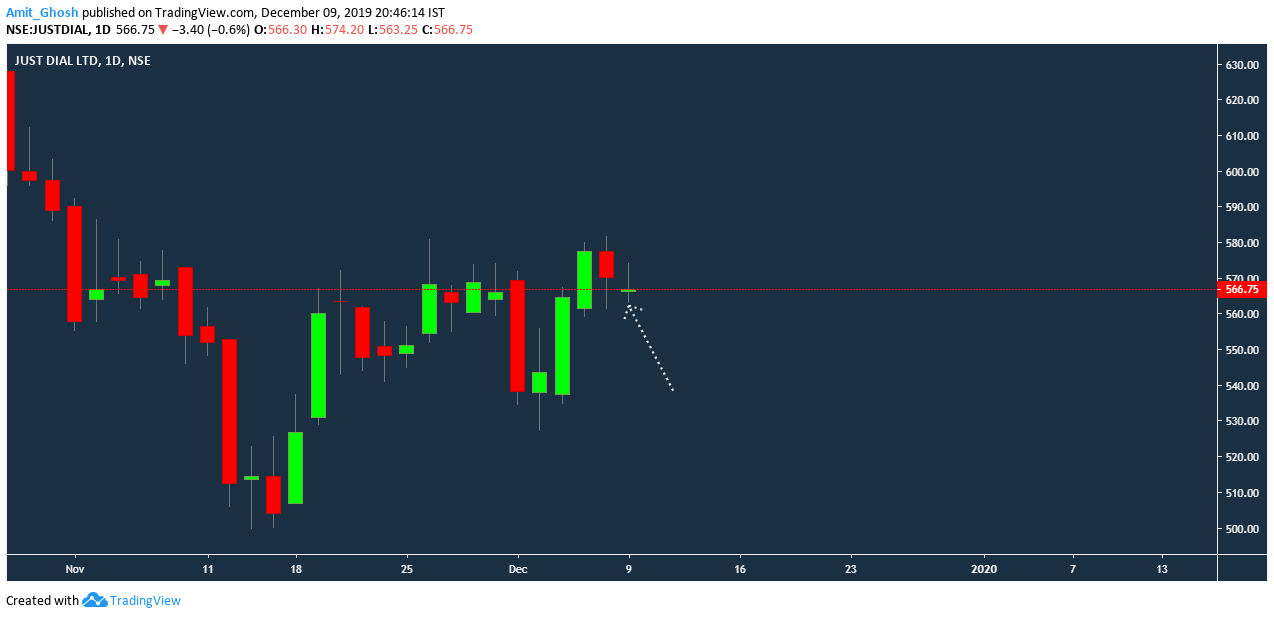 Anyways, the primary trading idea of NR7 Setup here is –
Long if the high of the previous day's high is broken with stop loss at the previous day's low.
Short if the low of the previous day's low is broken with stop loss at the previous day's high.
Now, what should be the direction bet of this stock? NR7 is a price action strategy. We scan for the stocks suiting into the conditions of NR7 in a said timeframe by using only prices of the stock as input. It doesn't use technicals, Fibonacci, astrology, etc.
So, Let's analyze Justdial further using price action –
Case 1: Buy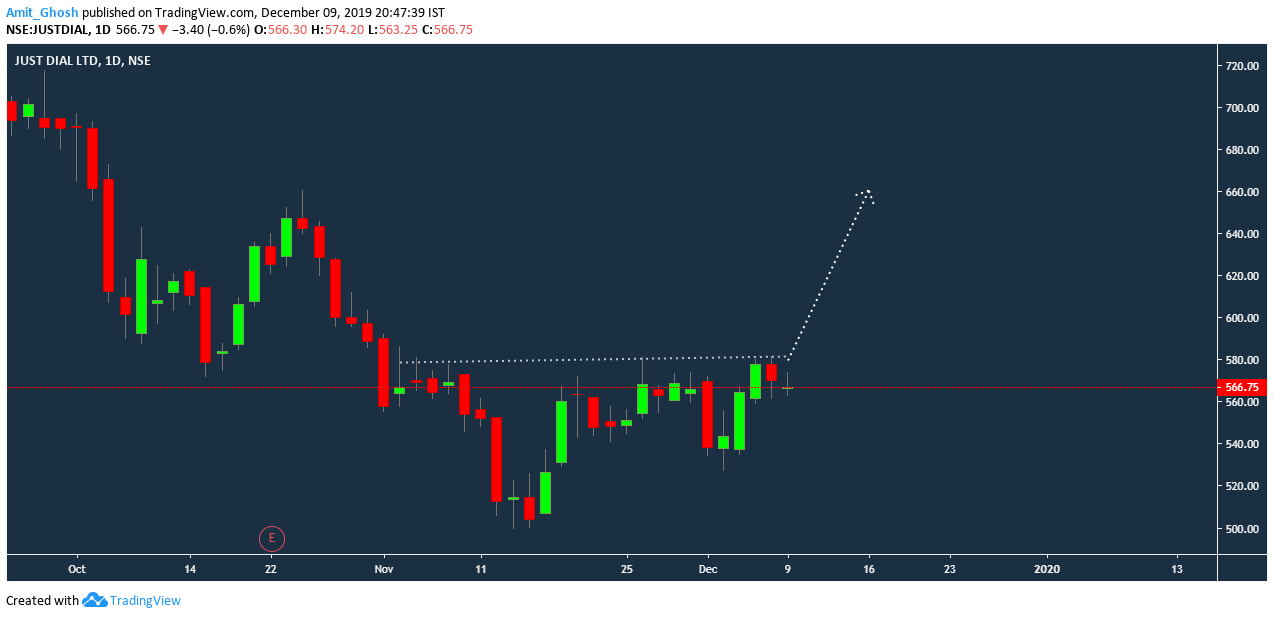 If we see in this way, it looks like a breakout candidate. It broke the range but failed !! So the chance of breaking it again will be highly low.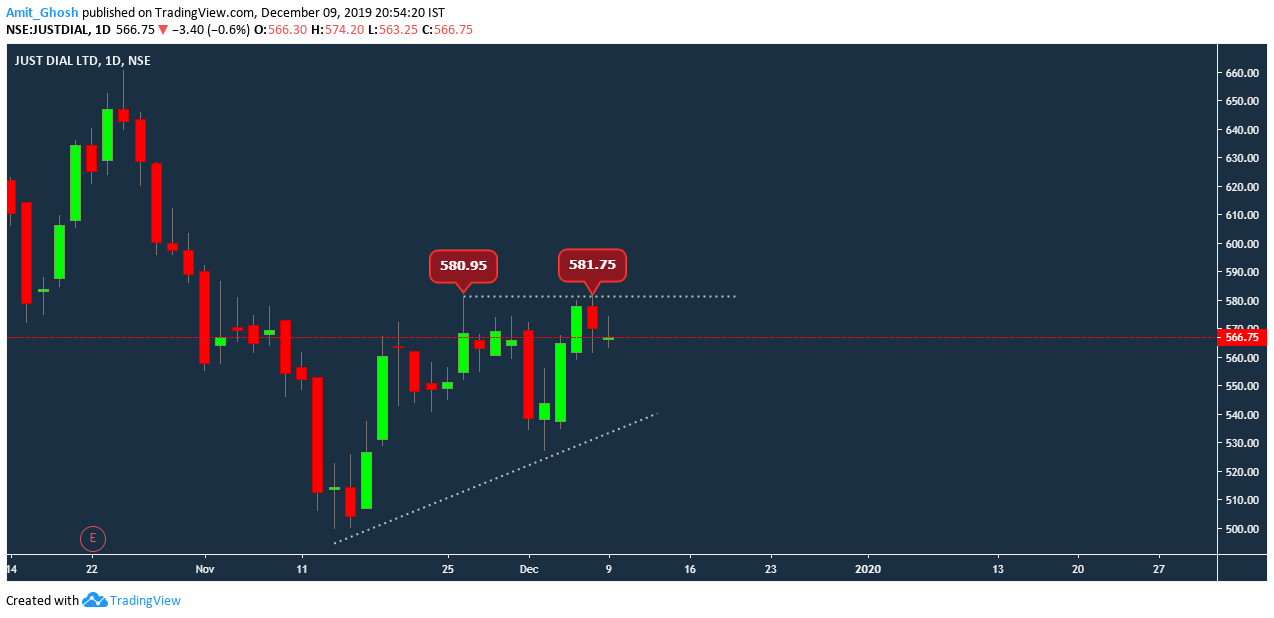 Case 2: Sell
This last candle formed is a bearish candle i.e. inverted hammer. It psychologically means that shorters shorted heavily while it was going up and made it close near where it was opened initially.
The second last candle is also a red candle.
So, The bet will be for a downside!
Trade Idea: [Buddha] Justdial Short Bet for NSE:JUSTDIAL by Amit_Ghosh
Money:

Similarly, We analyzed another stock Siemens and watched for buy signal: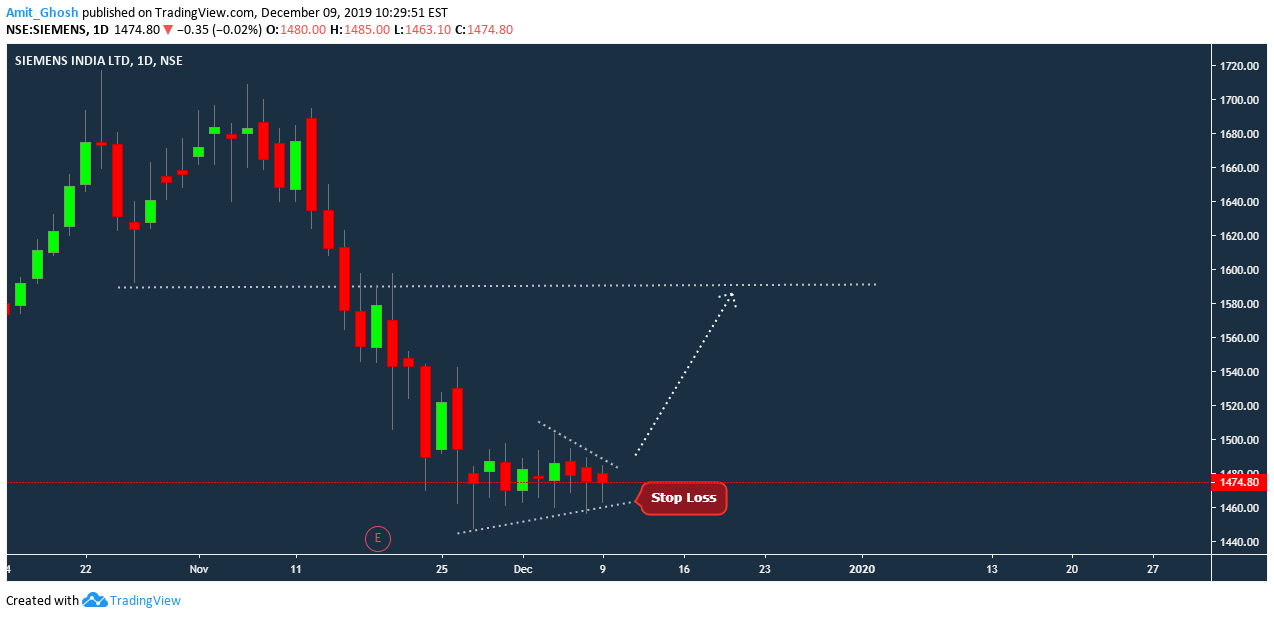 But,

We have fundamental news for today. So, we became more cautious towards longs all together for the whole day and skipped the second trade.