Harmonic Trading is about trading with Fibonacci levels and patterns on candlesticks based on Fibonacci.
The crack towards 50% zone made a strong reversal. Now what is created is a strong price action point. Now if it falls and if that low of the point is breached, it will break lose.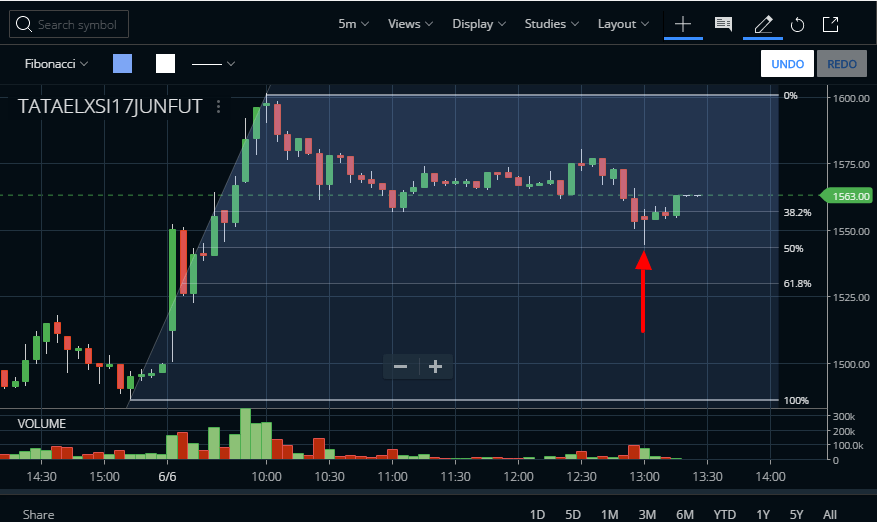 Q. In Elxsi chart, you have considered yesterday's closing low as 100% retracement point. Why should that specific point be considered?
A. Depends on your trading timeframe. Like do you want Intraday trade or looking at a positional setup? For Intraday 5 M timeframe is preferred.
Q. It is touching 50%, going away and coming back again. What is the best approach?
News acts as a trigger on the demand and supply game. Look at this daily time frame. It has been dancing without the news since last couple weeks.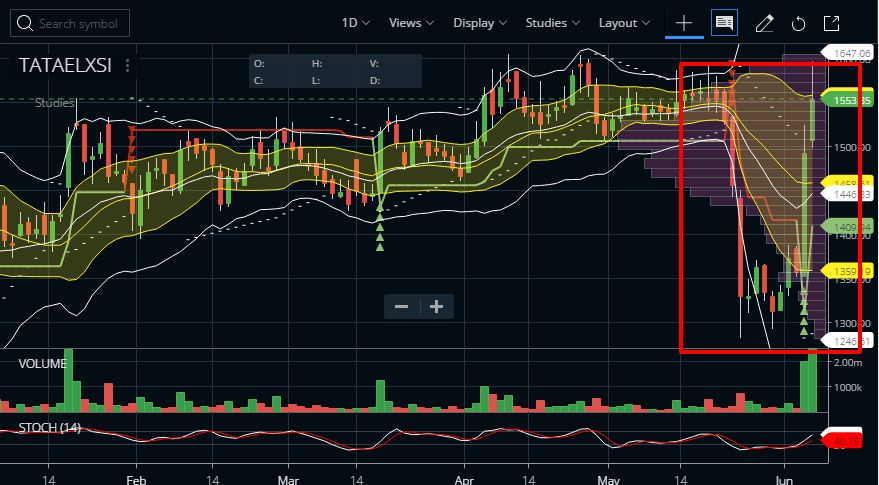 So news added short-term volatility which allowed me to short more in 1590 range as 1605 is strong support. Refer –
From VPA to every other method it says and confirms a strong barrier upside. I shorted it quite more when it went up. Now, where does Fibonacci comes into play?
Fibonacci perfects the exit strategy.
I closed some on the first barrier and I was able to close perfectly on the second barrier. Right now scalping between the first barrier and the second one with the first barrier as strict SL.
Just did once more while you were reading it –

This is my scalp setup –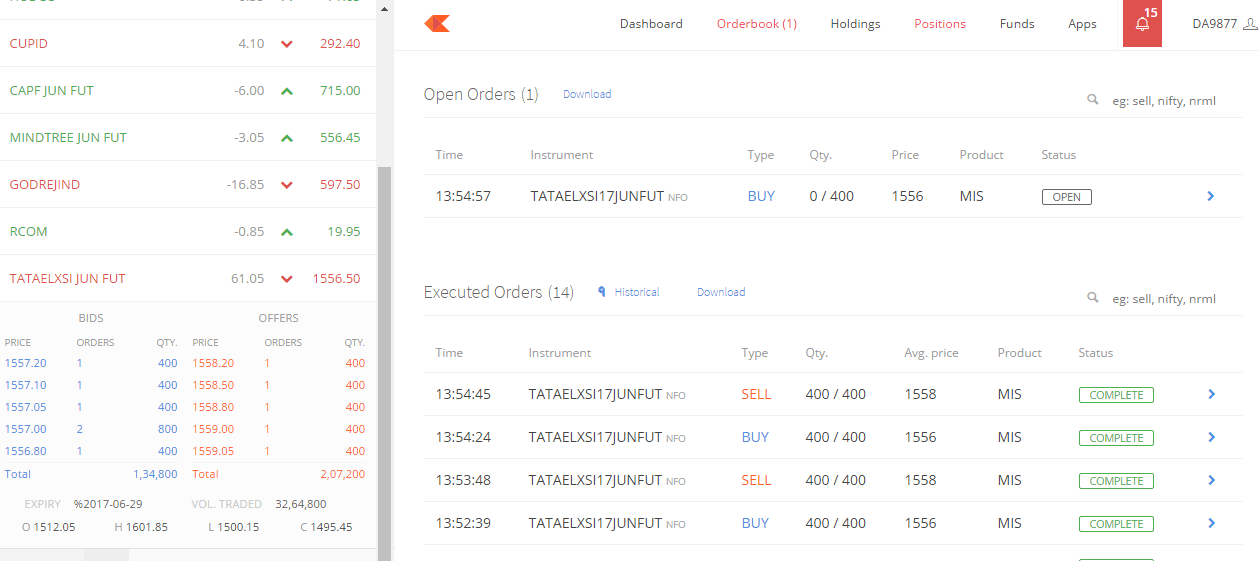 Right now know that 1558 is a hard point to breach based on Fibonacci and it is confirmed by VPA too. That's all I need to know. From higher timeframe, it's short. So basically I am shorting it whenever it is going up.
It breached downside now.
I bought on 1552 and exited on 1555 in 13 seconds because 1550 – 50% strong barrier.
This discussion happened on 6th June 2017 on Unofficed Chat.
Continued Discussion: The art of scalping using Handles in Day Trading