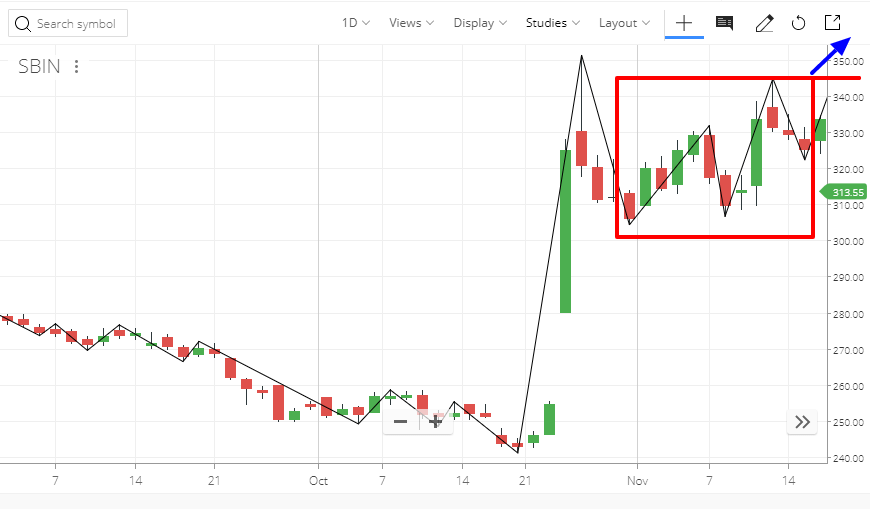 Look at the daily chart of SBI, last candle date is 16-11-2017. The stock is in clear uptrend and we have a buy order placed at the last higher high i.e. 344.8 as shown in above chart.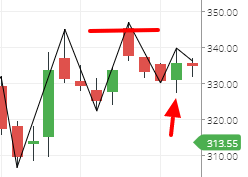 We got our entry the very next day but as you can see after the formation of the marked green candle we need to mark the low of the previous low candle as our trailing stop loss as it became our new swing low.
This is the case where we know our stop loss has hit already and we need to close the trade the next day because the low of the green candle has already breached the low of the red candle killing the red candle.
But how is this possible? A swing low has lower highs on both the sides.
So the red candle is not a swing low, the green candle is. This happened because we're using the ZigZag indicator which is quite close to spot the swing highs and swing lows but also creates false positive scenarios like this.
But we shall follow the indicator and just close it to avoid complexity in our trading rules. We close the trade at the open of the next day immediately.
So here goes the details of our Trade 2:
Entry – 344.8
Exit – 334.95
Date of Entry – 17/11/2017
Date of Exit – 23/11/2017
Loss – 9.85
Returns – -2.85%
Now moving forward, we are looking to spot another uptrend or downtrend.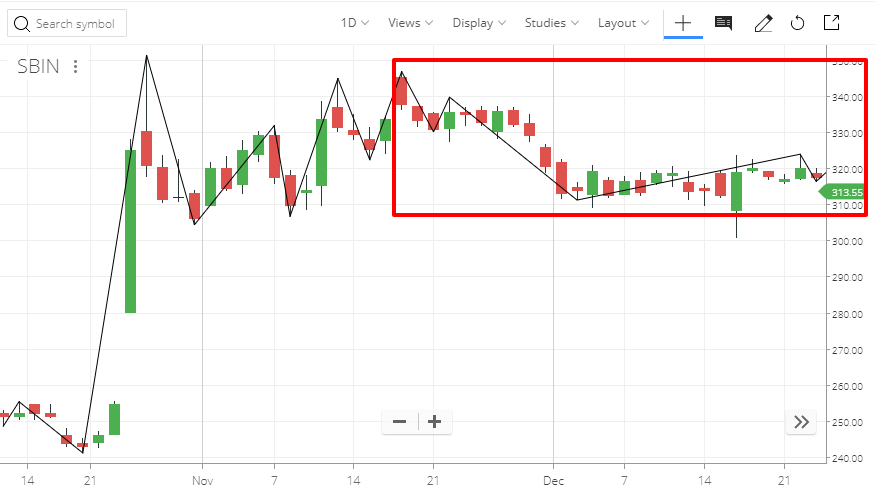 Within couple days we spot another downtrend! So we keep the sell order at the low of the candle which made the last swing low.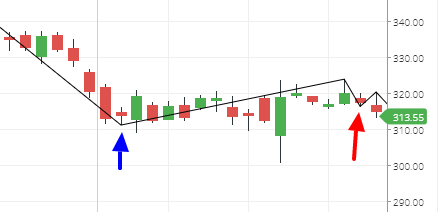 But the next day when another red candle is formed it made our previous candle a swing low (marked as red). But as can be seen, it became a higher low instead of a lower low. The blue marked candle has a low of 311.15 while the red marked candle has a low of 316.3 making the downtrend weak.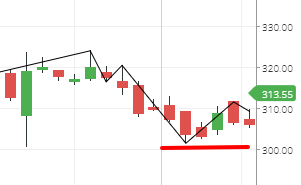 After few days it made another downtrend and we aimed our short orders at the red line which got triggered in the next few days when the low of that lower low candle is breached.
Our stop loss is at last lower high as of now!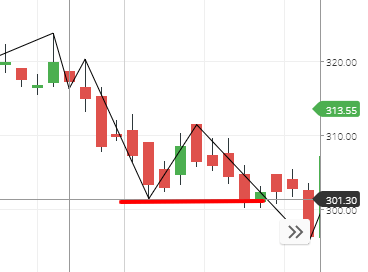 But it only triggered to hit our stop loss killing the downtrend totally –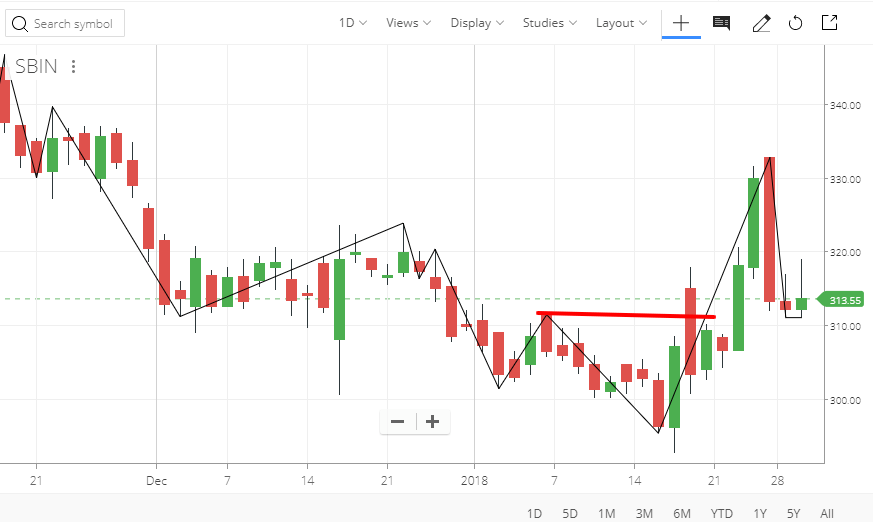 So here goes the details of our Trade 3:
Entry – 311.4
Exit – 301.35
Date of Entry – 10/01/2018
Date of Exit – 18/01/2018
Loss – 10.05
Returns – -3.23%