Yesterday we shorted Titan (well few people based on the same strategy we follow). Like Uday is one of them. I closed on 484 on price action. Uday is in that trade still. Our exit strategy is different.
But this morning I confirmed that this is following 3BB Bollinger strategy and will cross median Bollinger with high POP around 85.6% based on my trade setup.
But he booked (@uday you booked? or still waiting) on top but didn't re-enter because his last loss trade which made him hate Titan.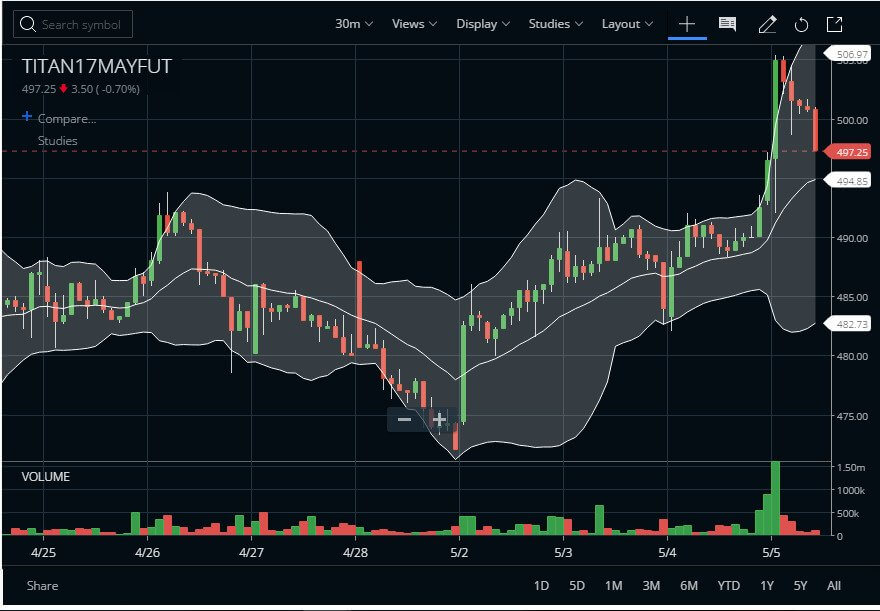 When I was mentioning the Titan Fut Short, it was facing the median Bollinger reversal.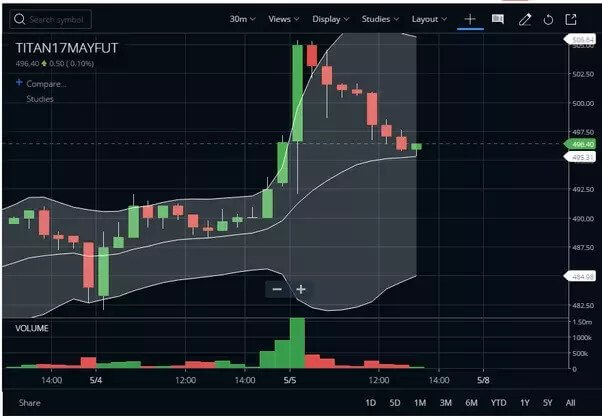 Now you need to remember Grasim trade which I wrote here at https://unofficed.com/…
There are three cases. There can be three trades. So to choose which trade we should take let's confirm with our other technicals.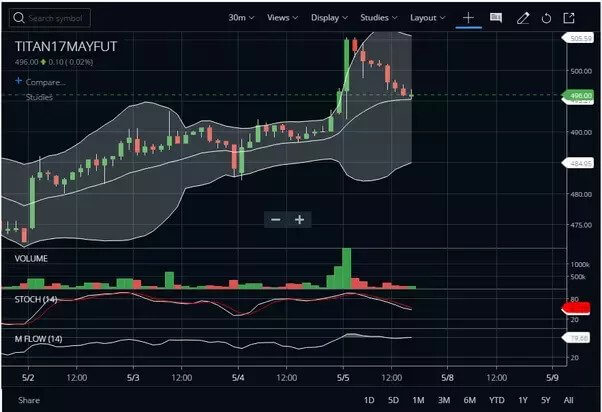 MFI says it is overvalued. Stoch says it's about to reverse which means it "may go up" in short-term but you "may want to bet on its coffin". It means we should change our trailing stop loss at 497.7
497.7 is the high of second last candle. You can deploy your own stop-loss strategy.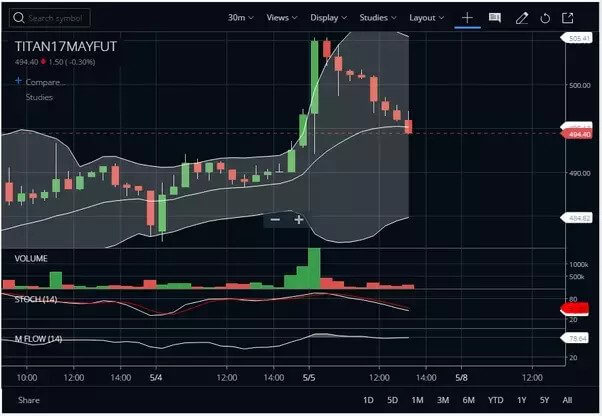 History repeated. Titan breached median Bollinger with full confidence! I changed my trailing stop loss to 497.
If it breaches 492.2 it will be a price action towards the downside. No one knows where it will go, let's ride with trailing stop loss.
For people who don't know what 3BB means. It's the scene where Bollinger makes a red candle after candlesticks ride the Bollinger band.
Generally most of the time it is 2 candles. So green green red or red red green. 3BB is my own coined term. Based on the definition of Bollinger's and the concept of standard deviation, it has the probability of profit of 98.5%.
This is how I get my stop loss point –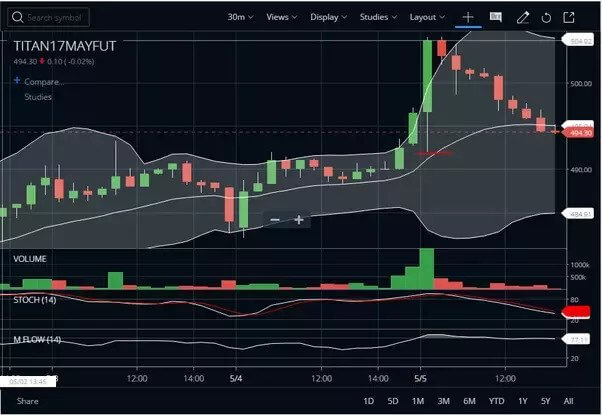 However, there is more profit in cases of the loss scenario. I call that scene 3BB Breakouts.
Titan trailing SL hit.
Q. What would be the ideal time frame for intraday?
A. Some other theory is needed on this for the perfect selection of timeframes. But it works on all time frames. The higher the timeframe the less the noise. Till then do this – Backtest with your naked eye for last 10 trade opportunity. The time frame has more profit choose that. Your mind is a machine learner. No code can't beat that.