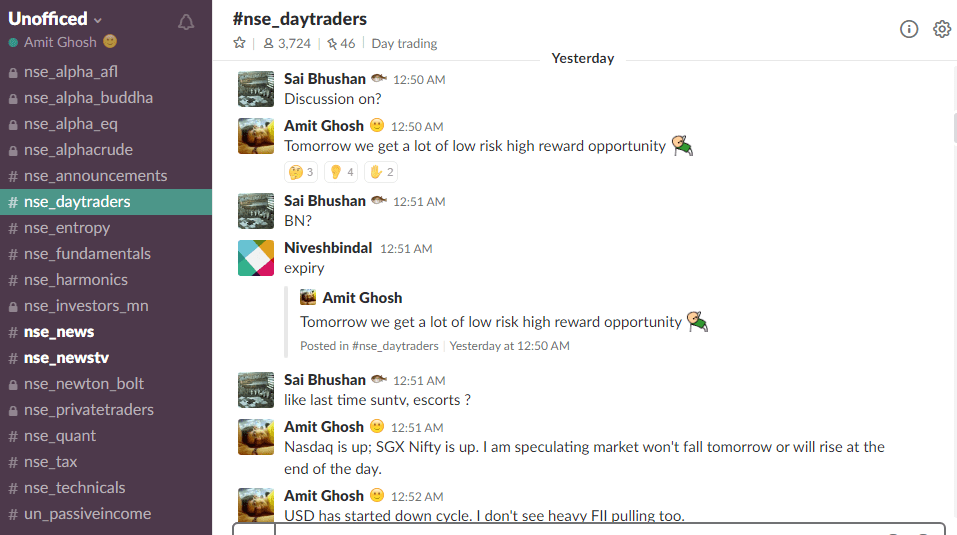 Unofficed maintains a trading forum in Slack. Slack makes work simpler, more pleasant, and more productive. There are currently 7500+ members with 3000+ active members per day making it the largest active trading forum in India. It's free but if you're a long-term investor who doesn't like short-term volatility and high-risk appetite, you're advised not to join this forum. It's for traders, by traders!
Here is how you or anyone can be a part of it –
1. Head to https://unofficed.com/chat/.
2. Put your email on the field and click "Join".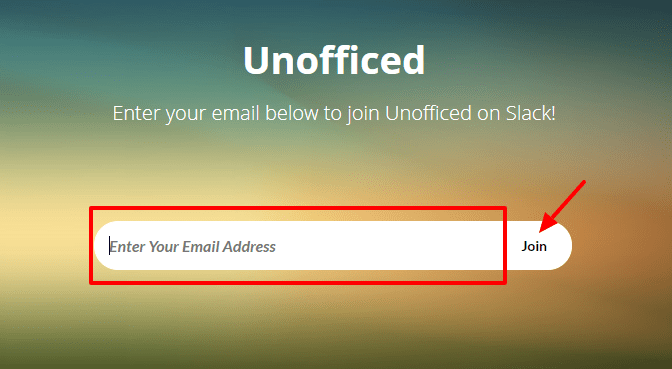 3. Now check your email. Be sure to check your spam also.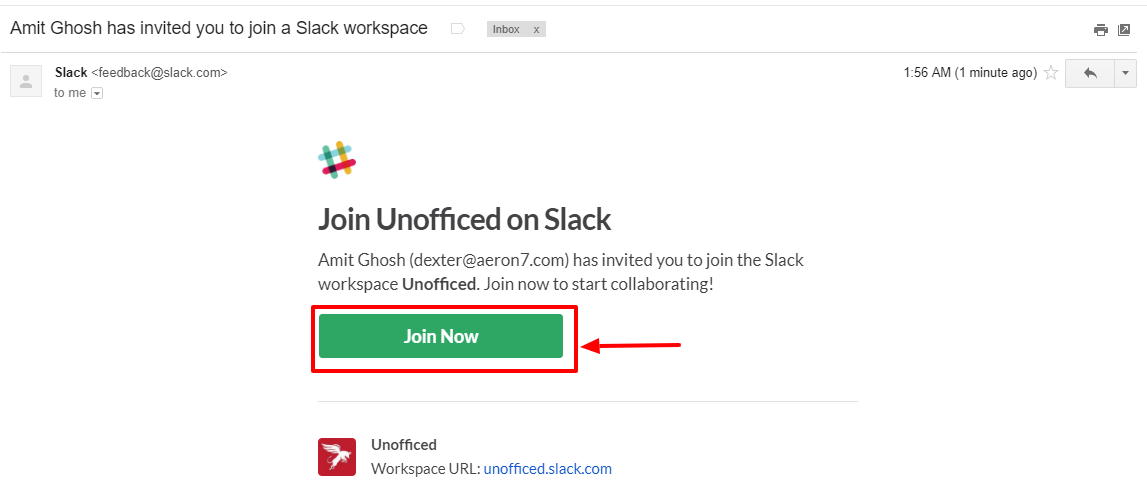 4. You will be asked to add your name, username, and password. Fill it up and click "next".
5. Read up Slack's Terms and Conditions and click "Agree"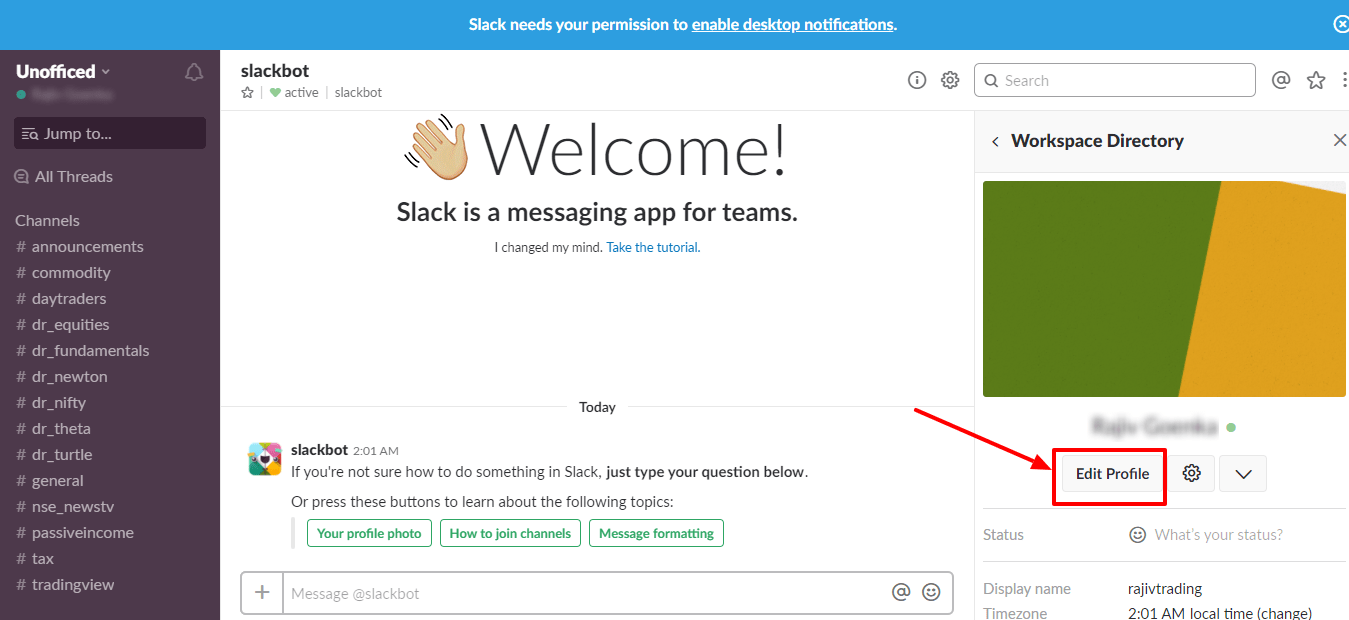 That's it. You're done! Be sure to click "Edit Profile", add your stylish photo, and Say "Hi!"
PS: You can sign in at https://unofficed.slack.com. If you're using a mobile Slack APP, the workspace name is unofficed.
Notes –
If you want to get added to the #private channel of verified people, please send the link of your social profile (Facebook, Twitter, Linkedin, Quora) to @dexter in DM.
Always follow the House Rules.