Examples
Rationale –
Double Inside Bar is formed.
Upper Channel of the consolidation Channel in NIFTY Pharma.
Breakout has happened from Descending Triangle properly (as several candles formed outside of the Descending Triangle). So the line of the breakout will act as support now. That is our target.
Results Season. It will not fall much. We need to exit our target instead of following our usual TSL method.
Aftermath –
Biocon fell nicely hitting the target.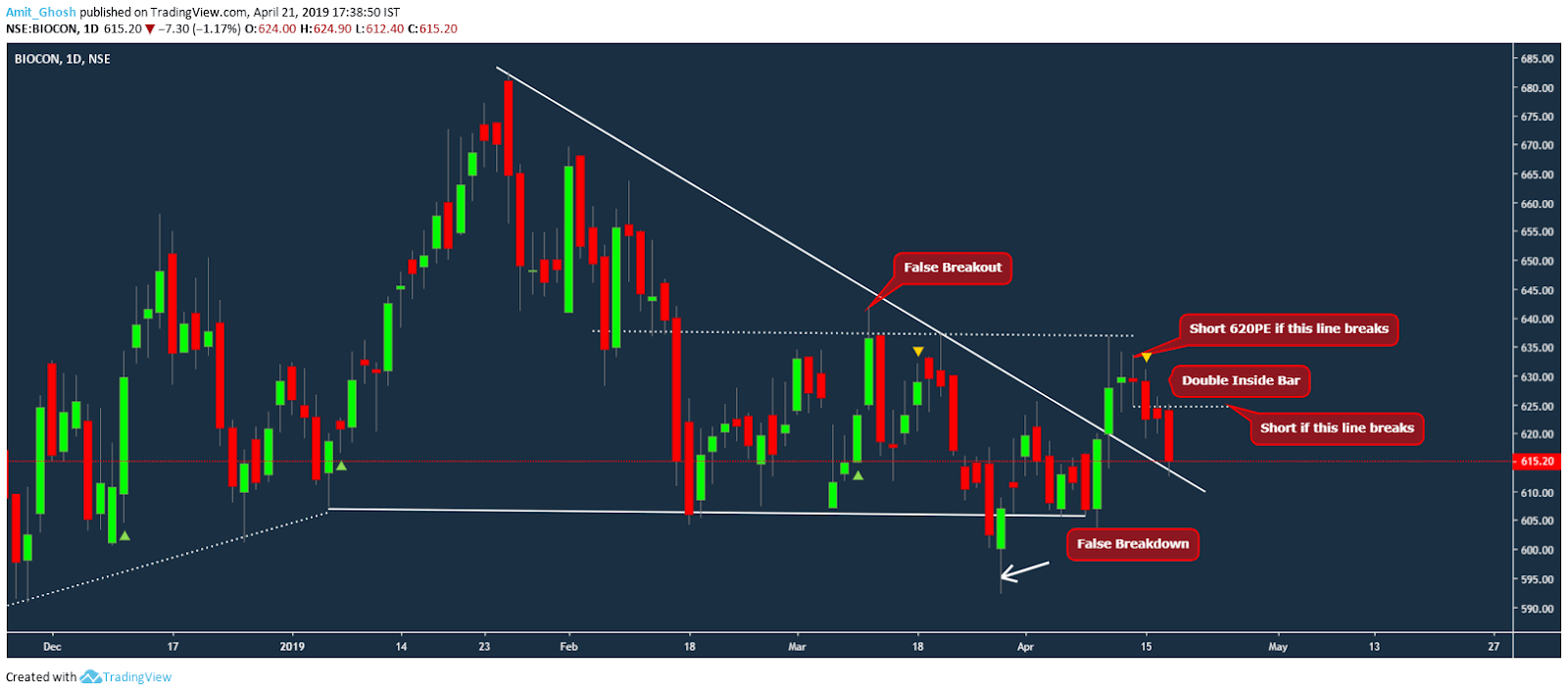 Mindtree Inside Bar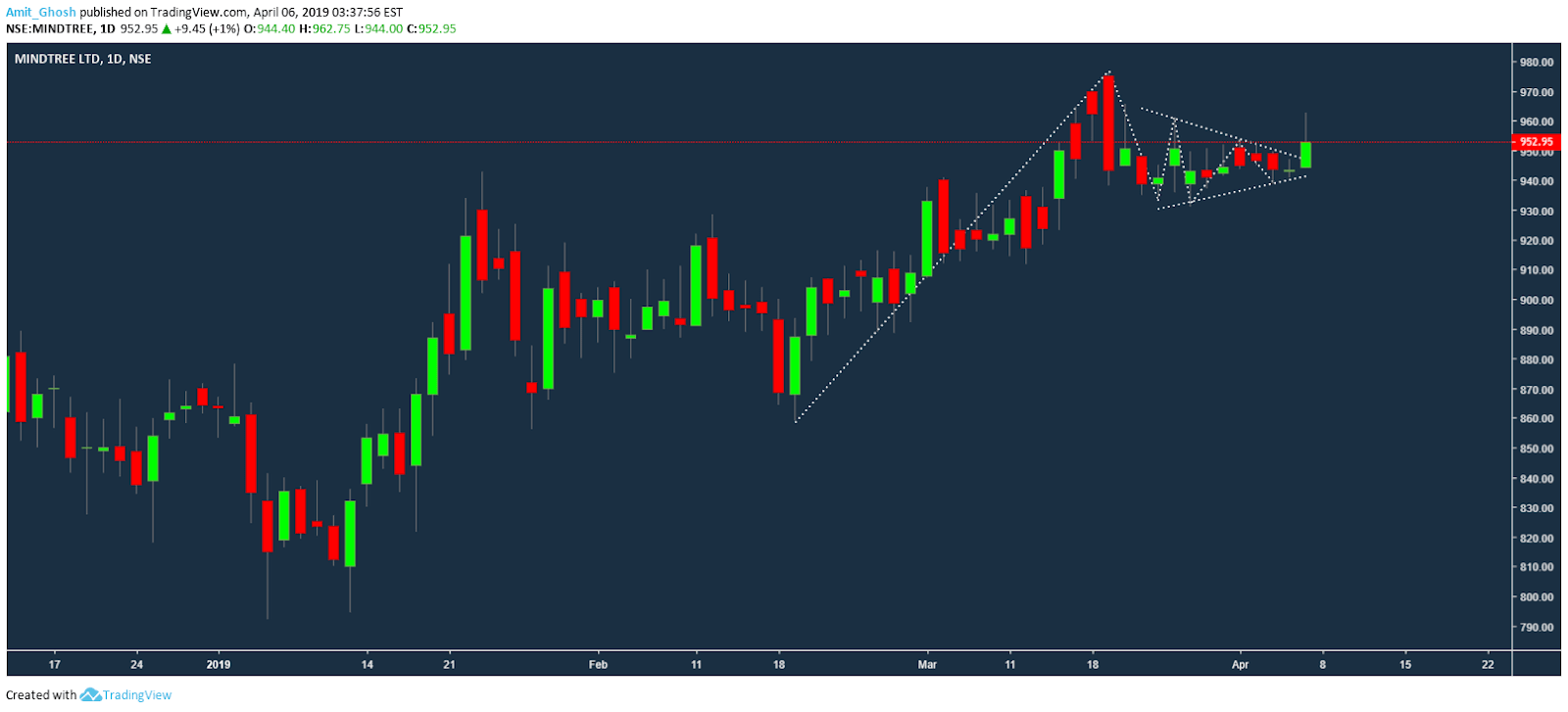 Rationale –
Bearish Pennant and Descending Triangle.
Inside Bar.
Mindtree has results. IT companies are inaugurating the results season. It may not appreciate but the chance of falling is low.
Strong Breakout with volume.
Aftermath –
Mindtree went up and created a bearish engulfing pattern (outside bar) triggering the exit of the trade.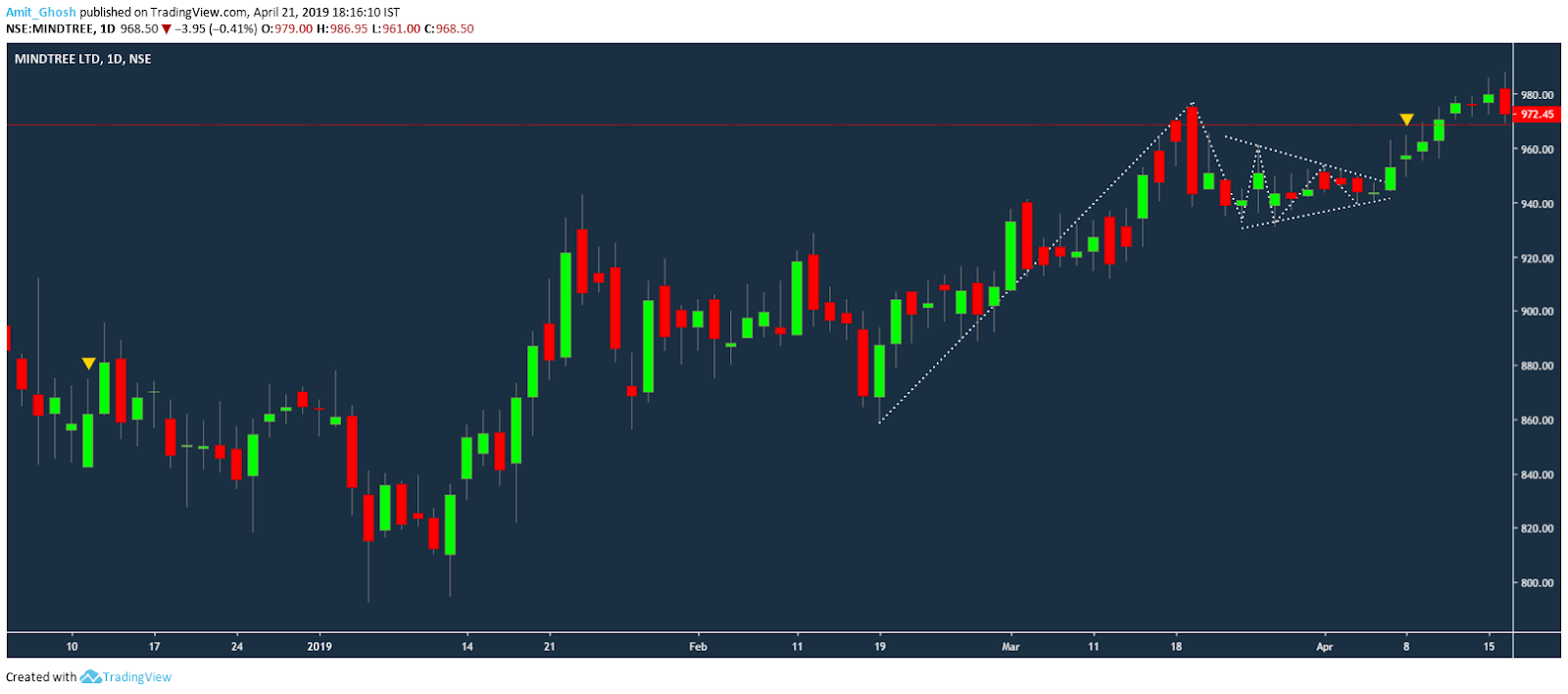 GMR Infra Double Inside Bar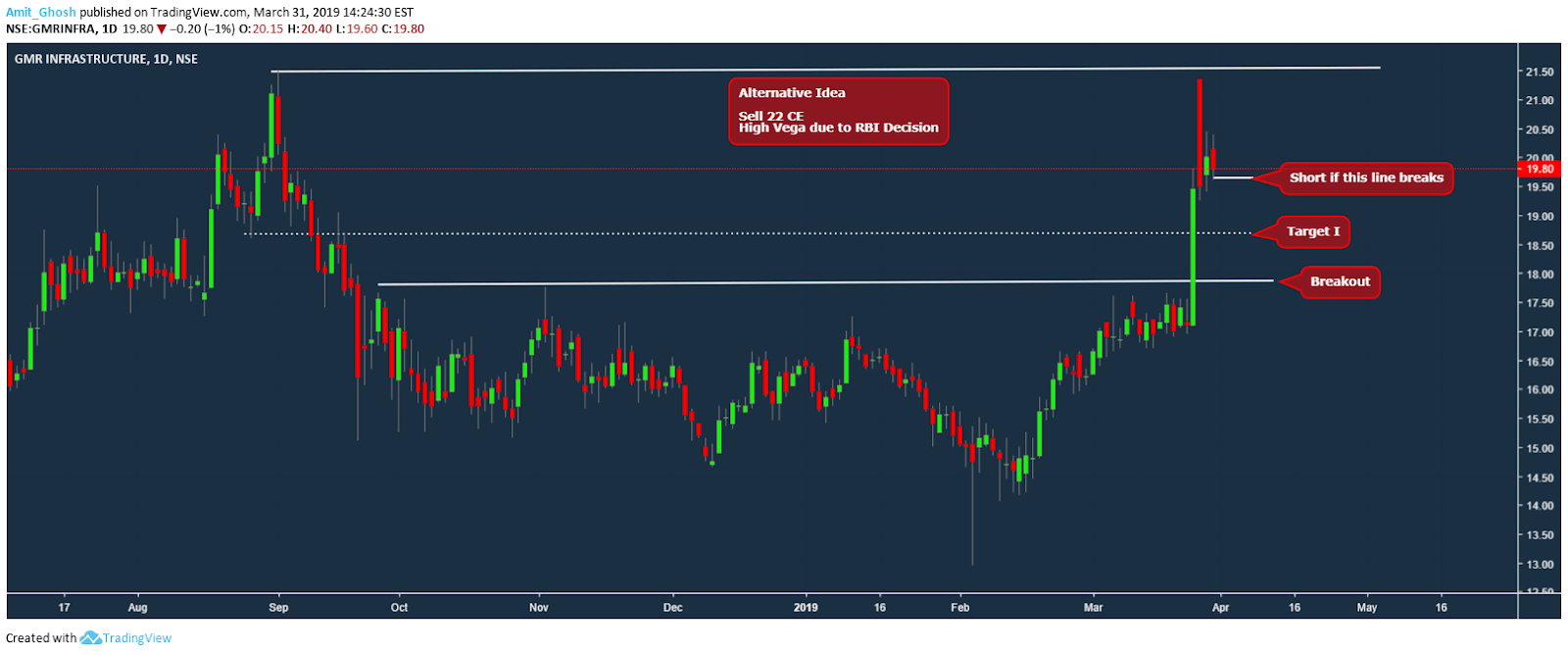 Rationale –
GMR Infra is a distressed company. Hence, cyclic. It went up because of no fundamental reason. So the chance of mean reversion is high.
The huge buying pressure is negated by selling pressure. Chance of going more up without any reason is unrealistic.
Aftermath –
It reached the target I in a couple of days.

It fell even further and currently hovering near the neckline.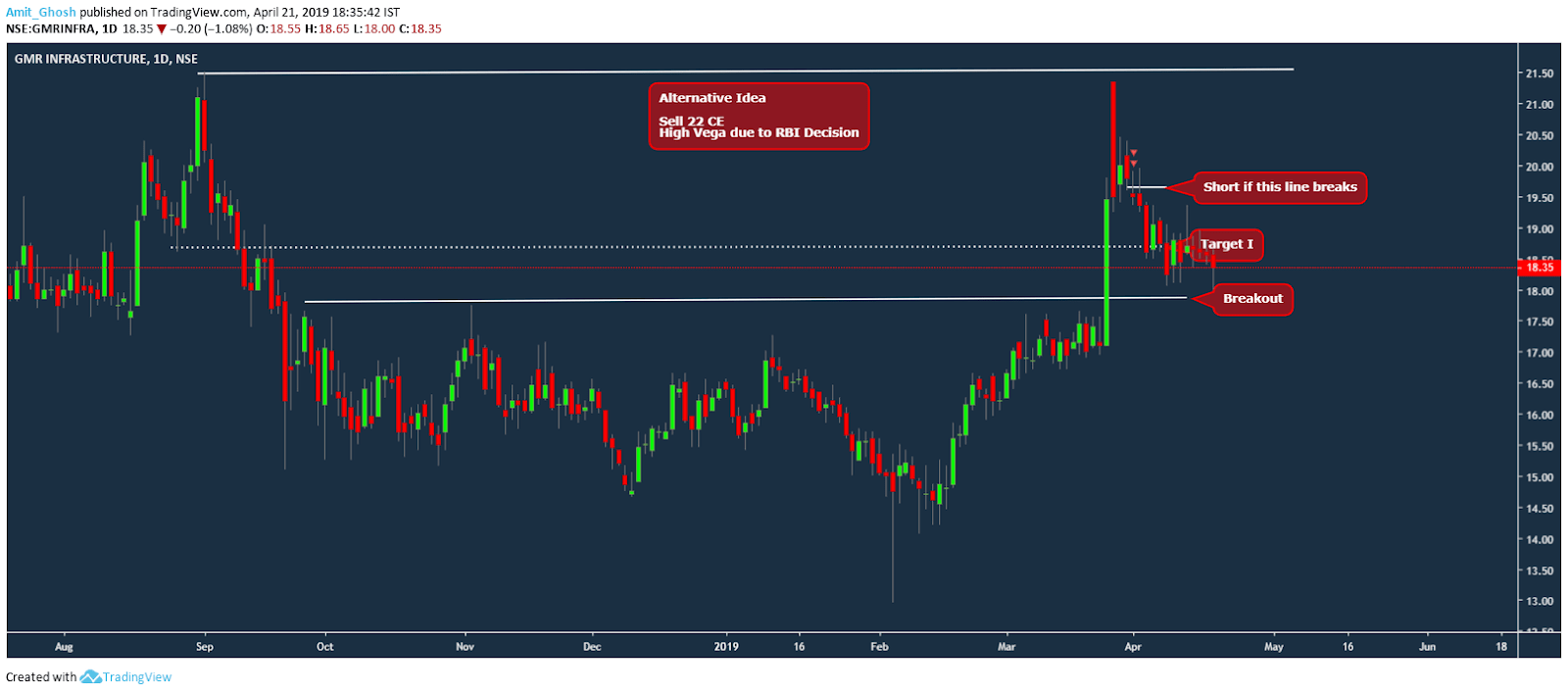 Justdial Inside Bar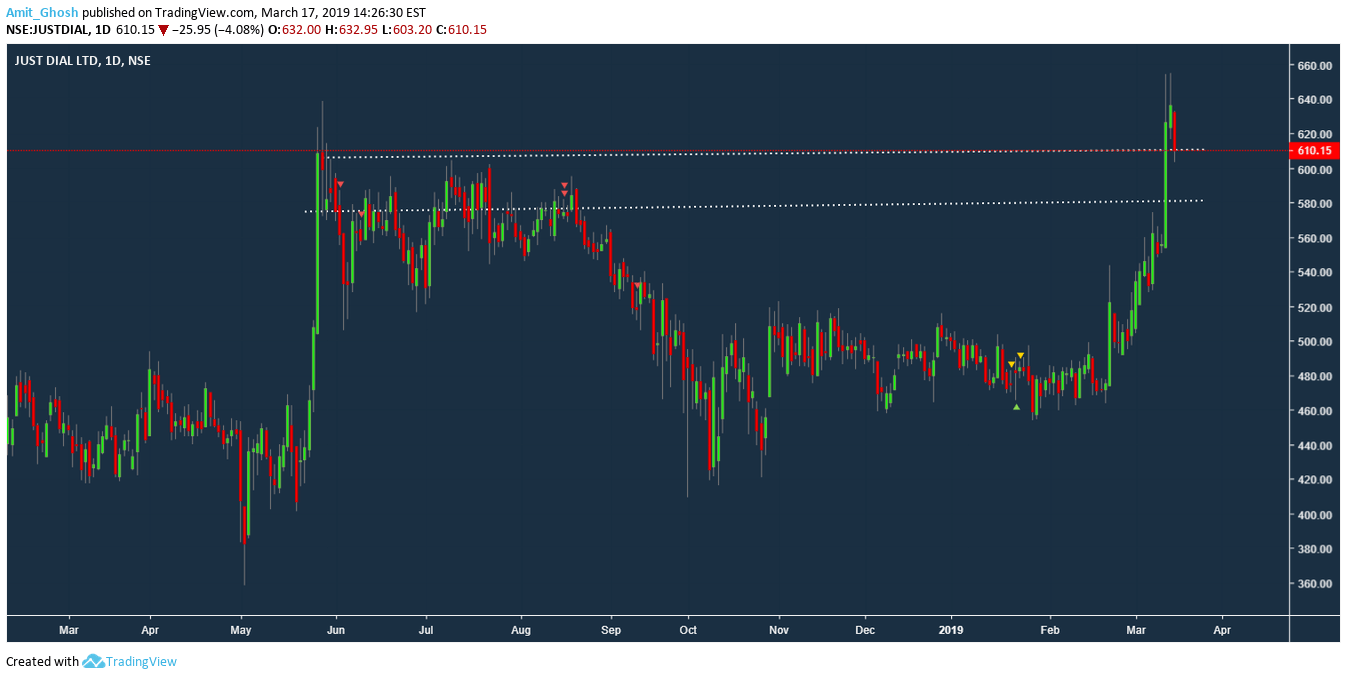 Rationale –
There was an arbitrage in the price of Justdial and Justdial futures. There was an inside bar in futures although the equity had no sign of inside bar.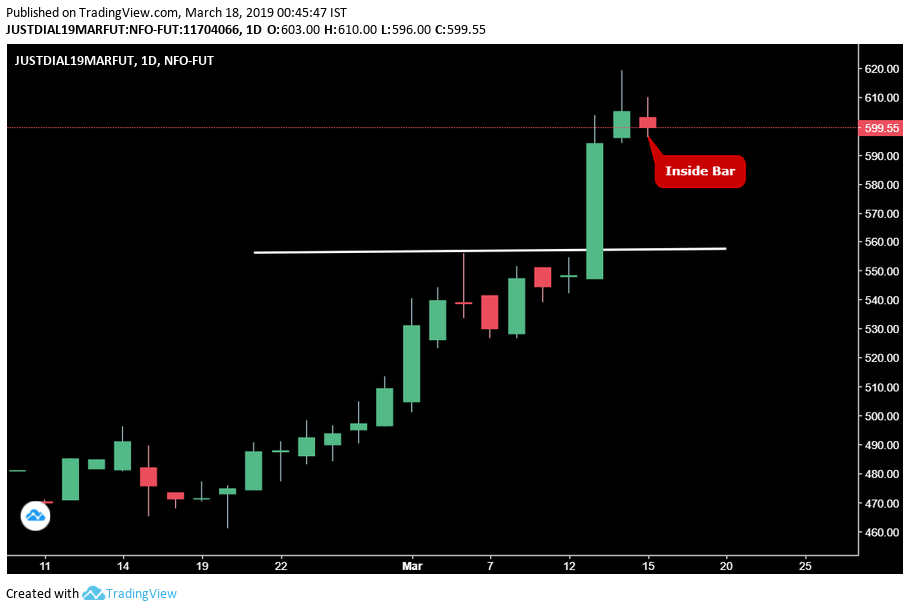 Futures and Equity are moving differently for Justdial with barely following any correlation.
Aftermath –
Next day, it triggered long as per the theory of Inside bar. We closed the trade for intraday and kept Justdial equity and future in a watchlist.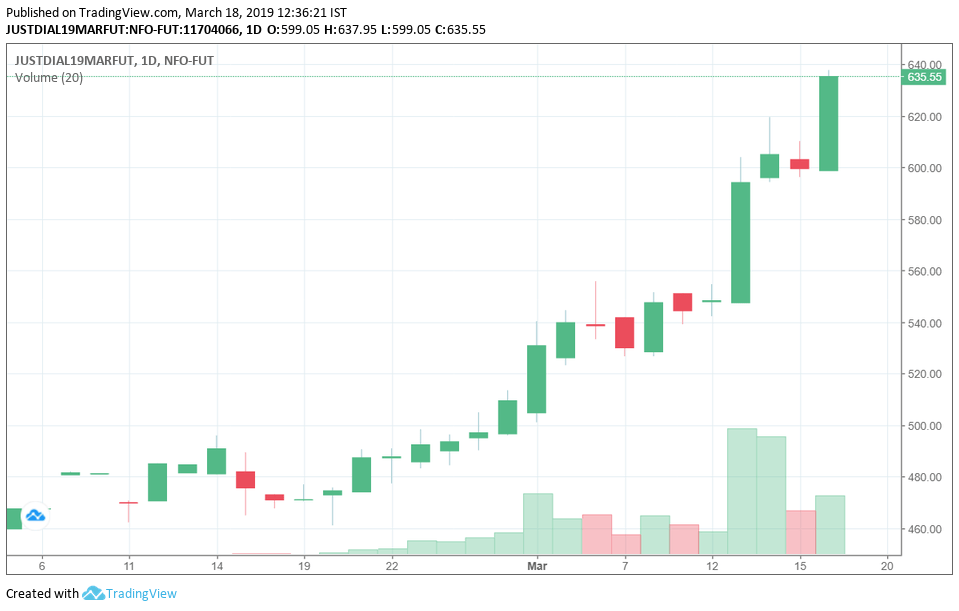 In the next day of 19th March, it formed Inside bar again and then triggered downside and eventually hit the positional target too.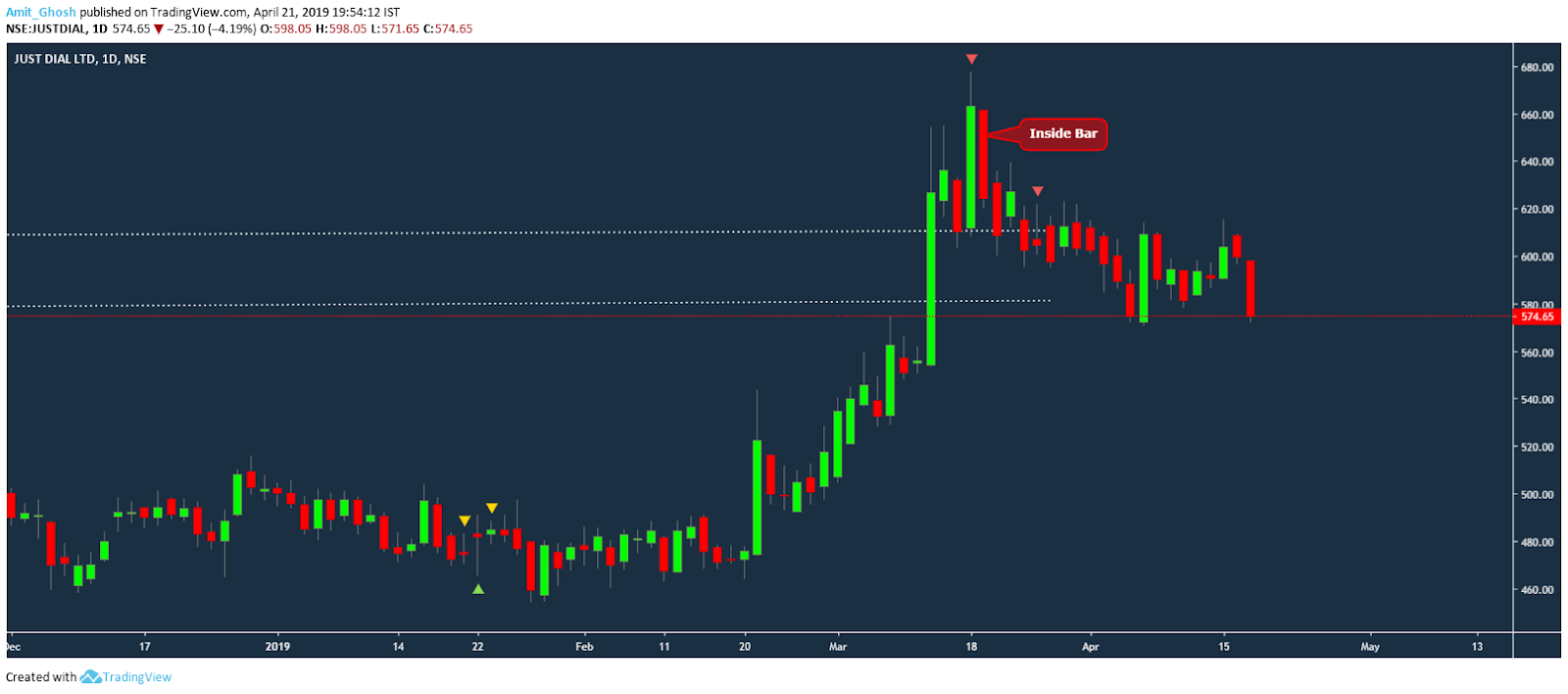 Justdial trade is an example which shows the same trade can trigger buy in intraday as well as sell in positional (Although both triggered in a different time). We need to keep an open mind and respect the direction the trade triggered by the Inside Bar Strategy.
Also, when the derivatives move apart from the spot in a significant premium; we need to treat the spot and the derivative as a different set of instruments.
More Examples
Here are some examples from different traders from Unofficed which used the Inside Bar strategy as their entry.
Example 1: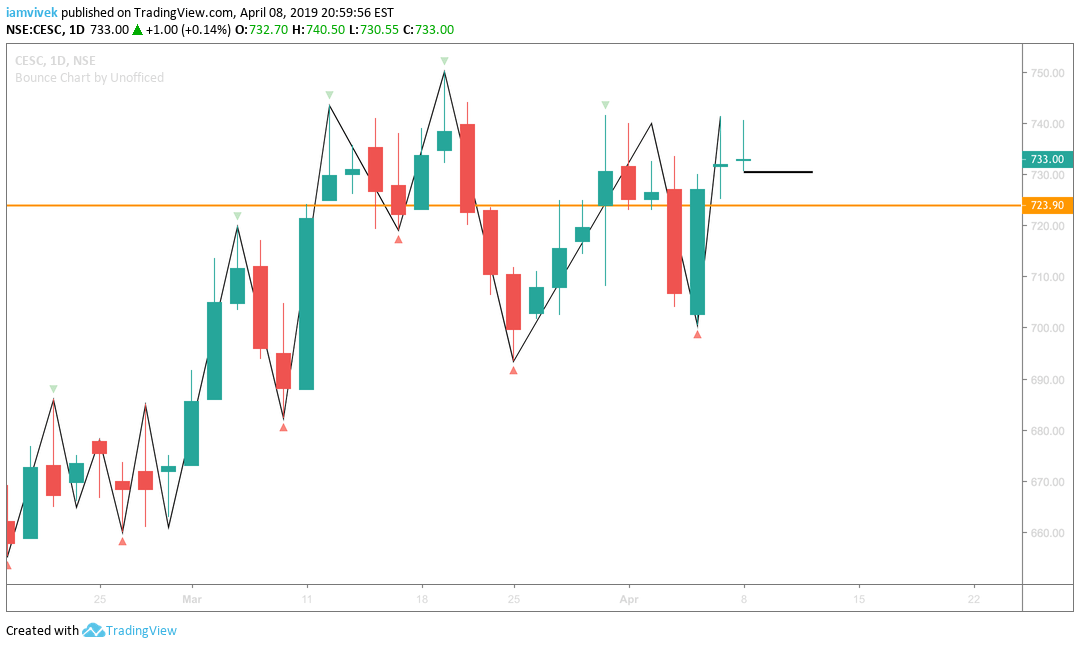 Aftermath –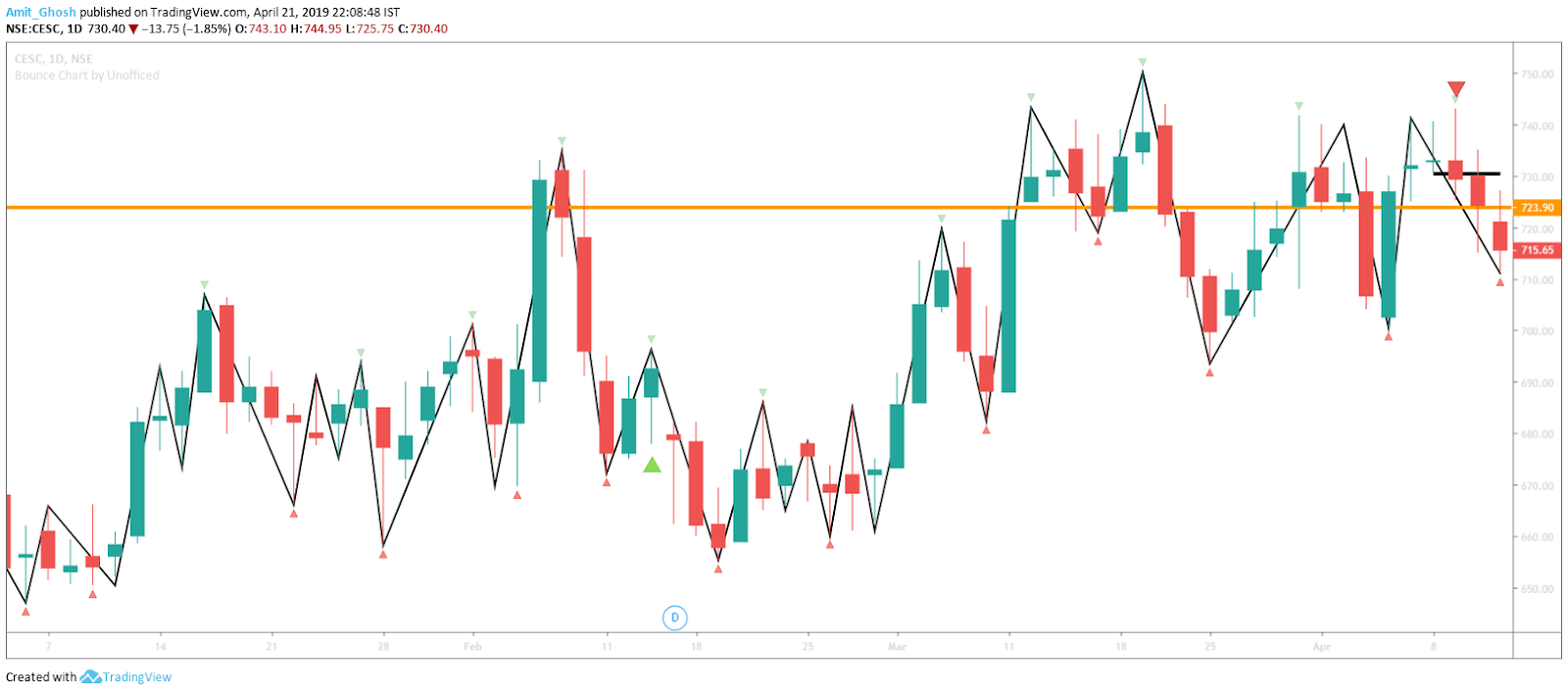 Example 2: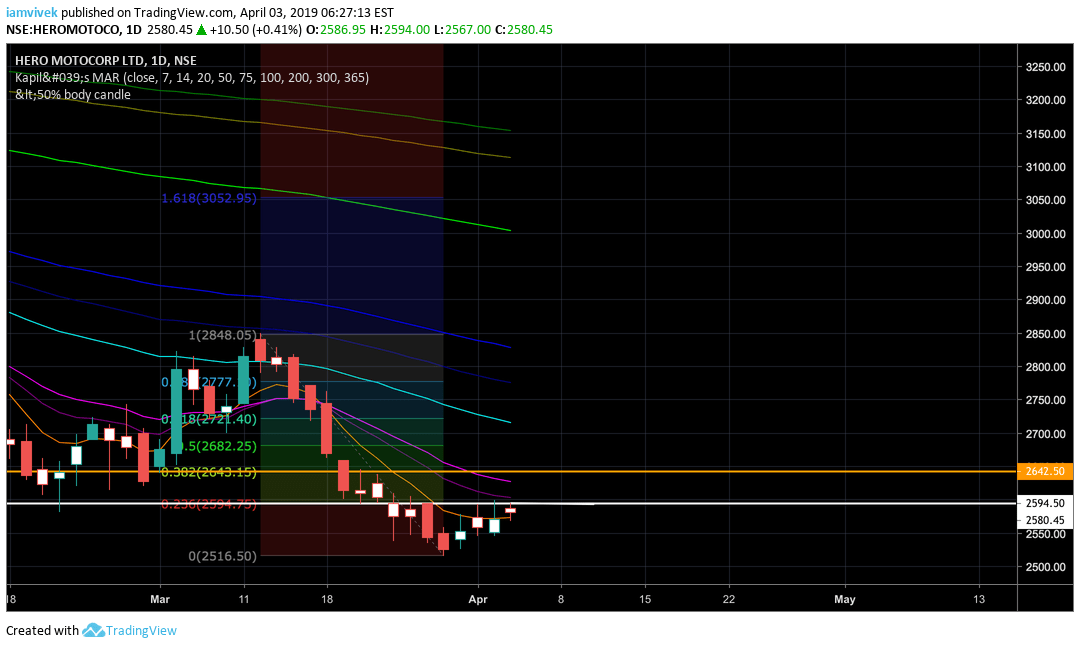 Aftermath –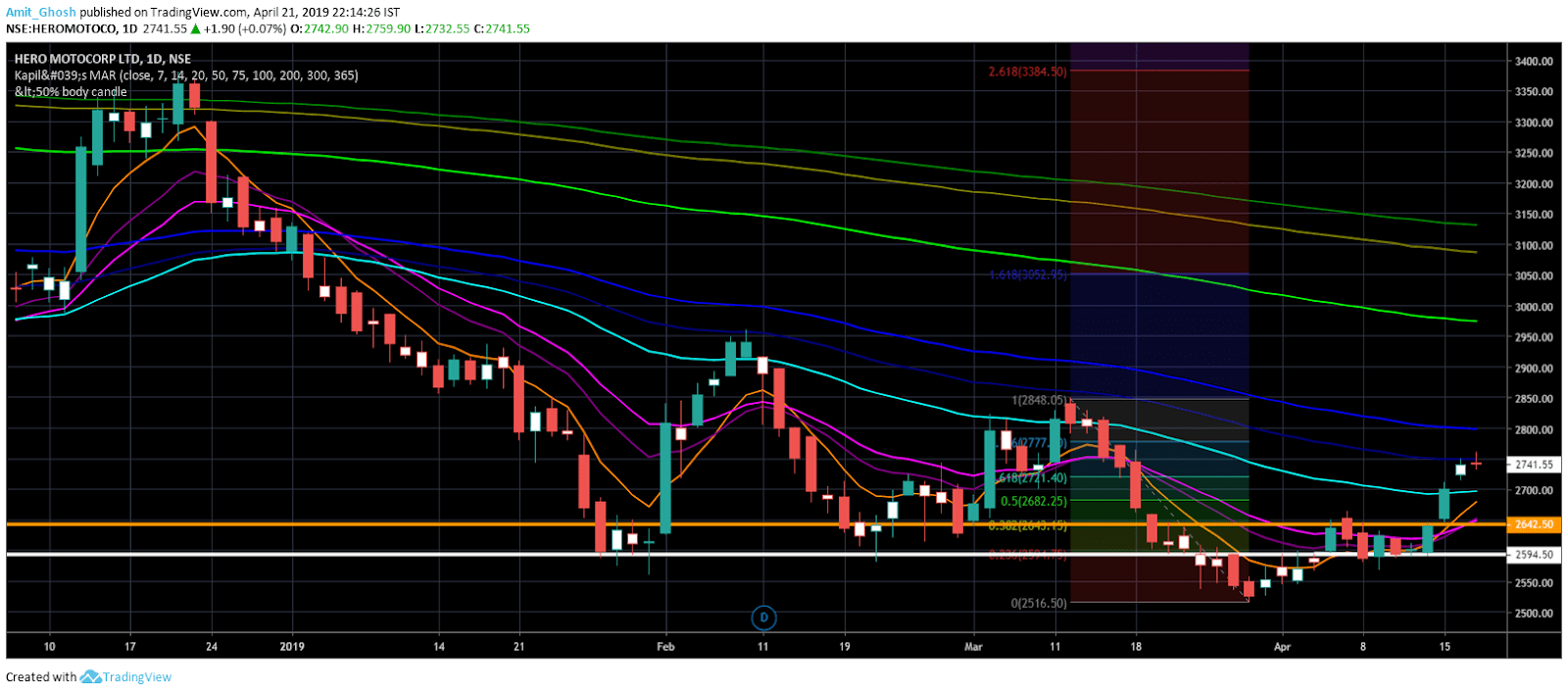 Example 3: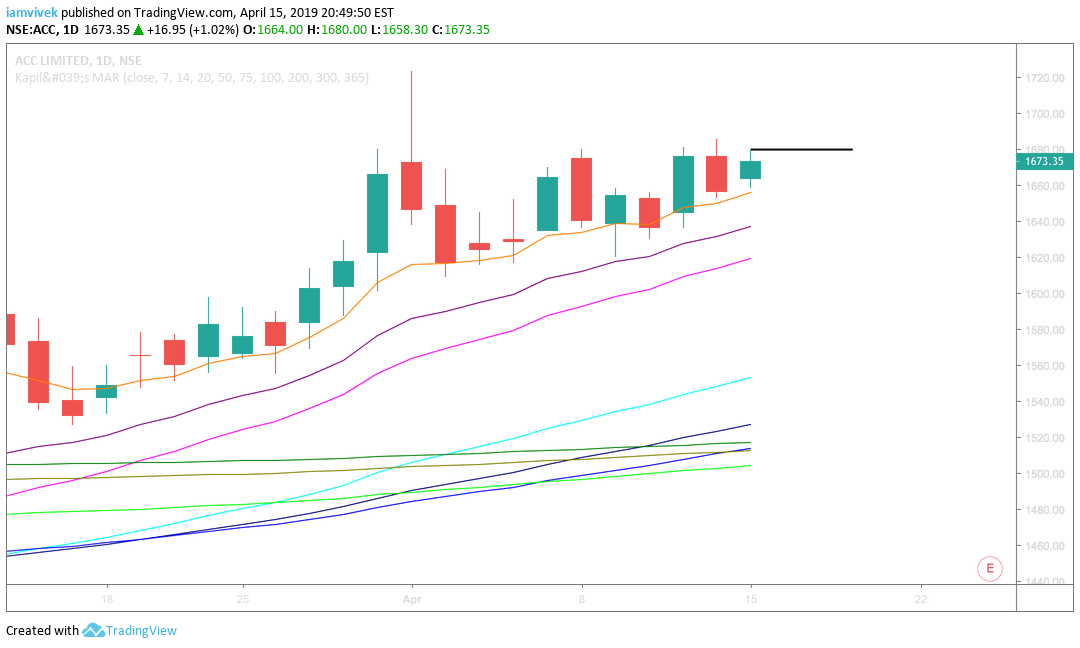 Aftermath: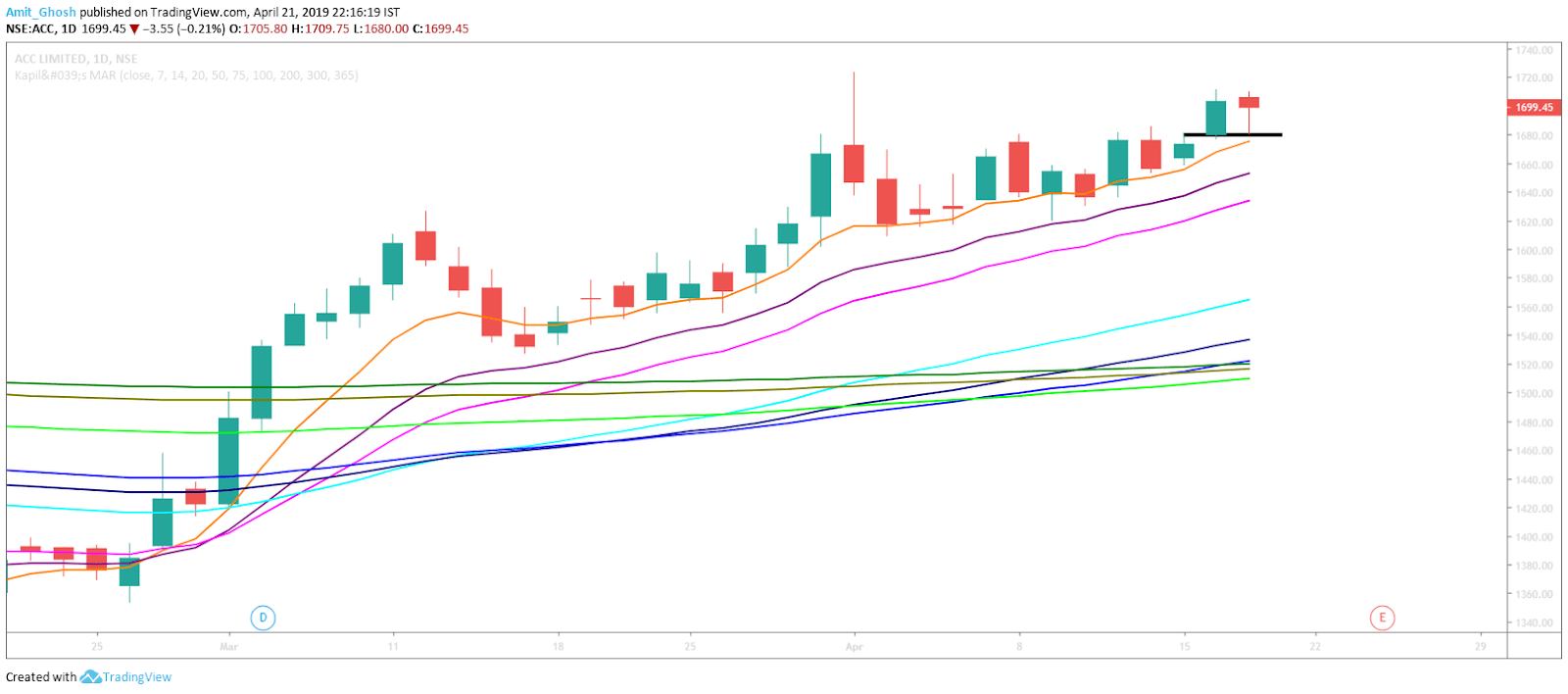 Example 4: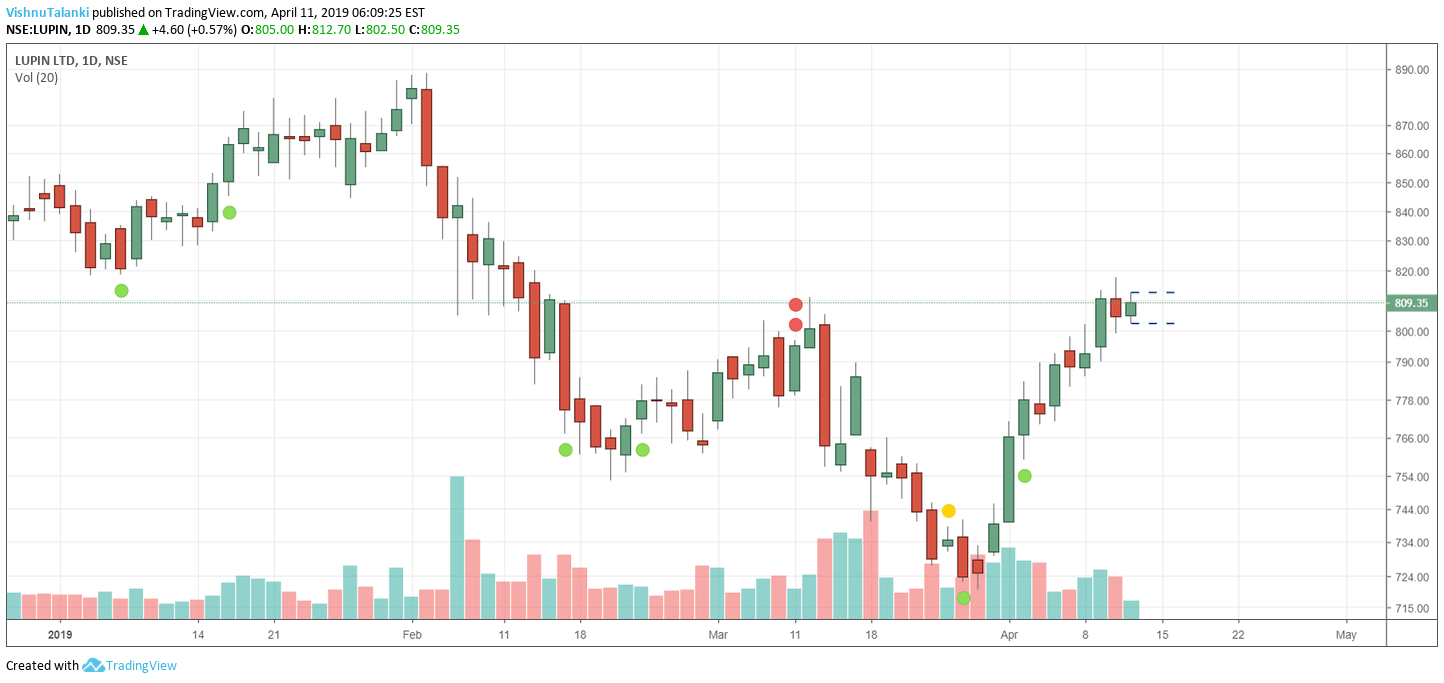 Aftermath –
Example 5: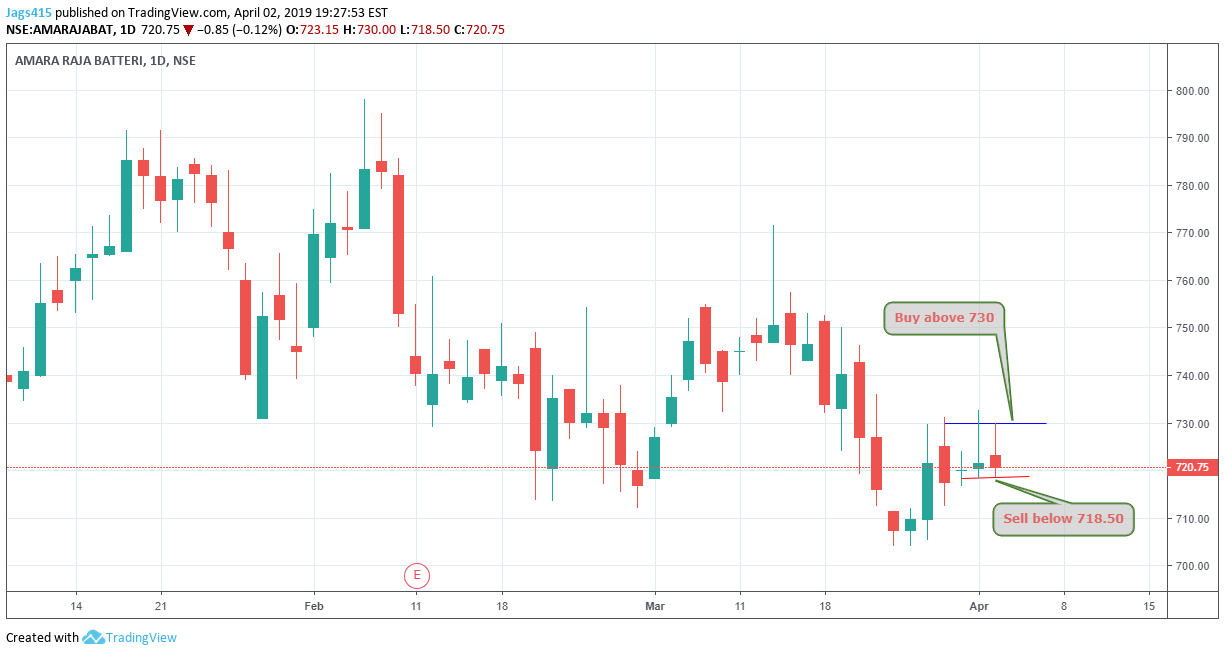 Aftermath: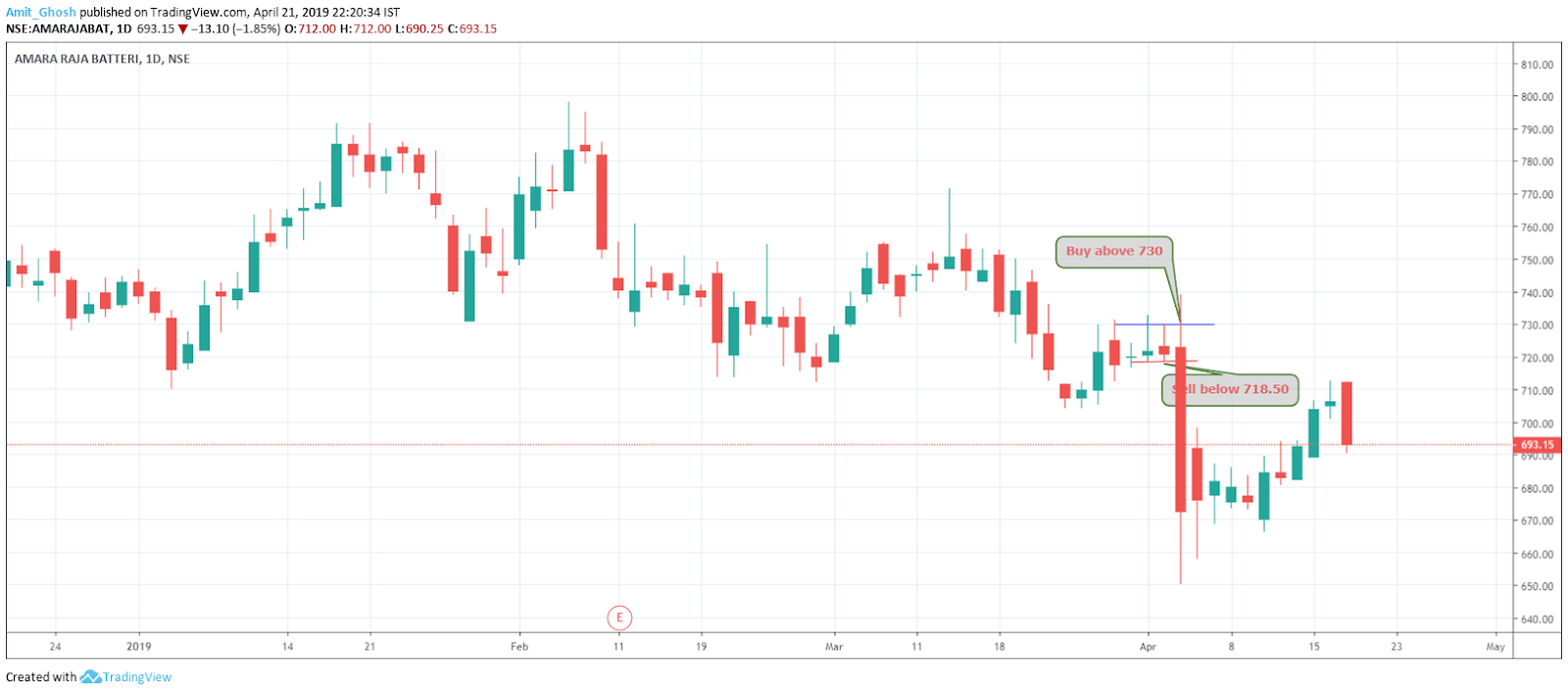 Example 6: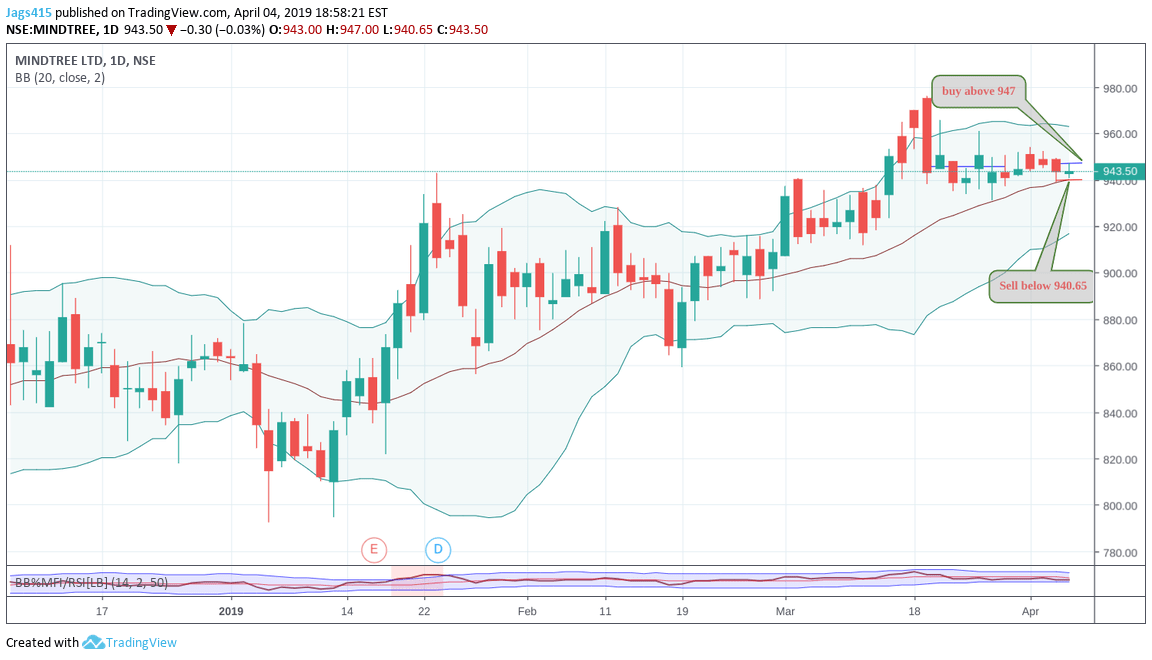 Aftermath: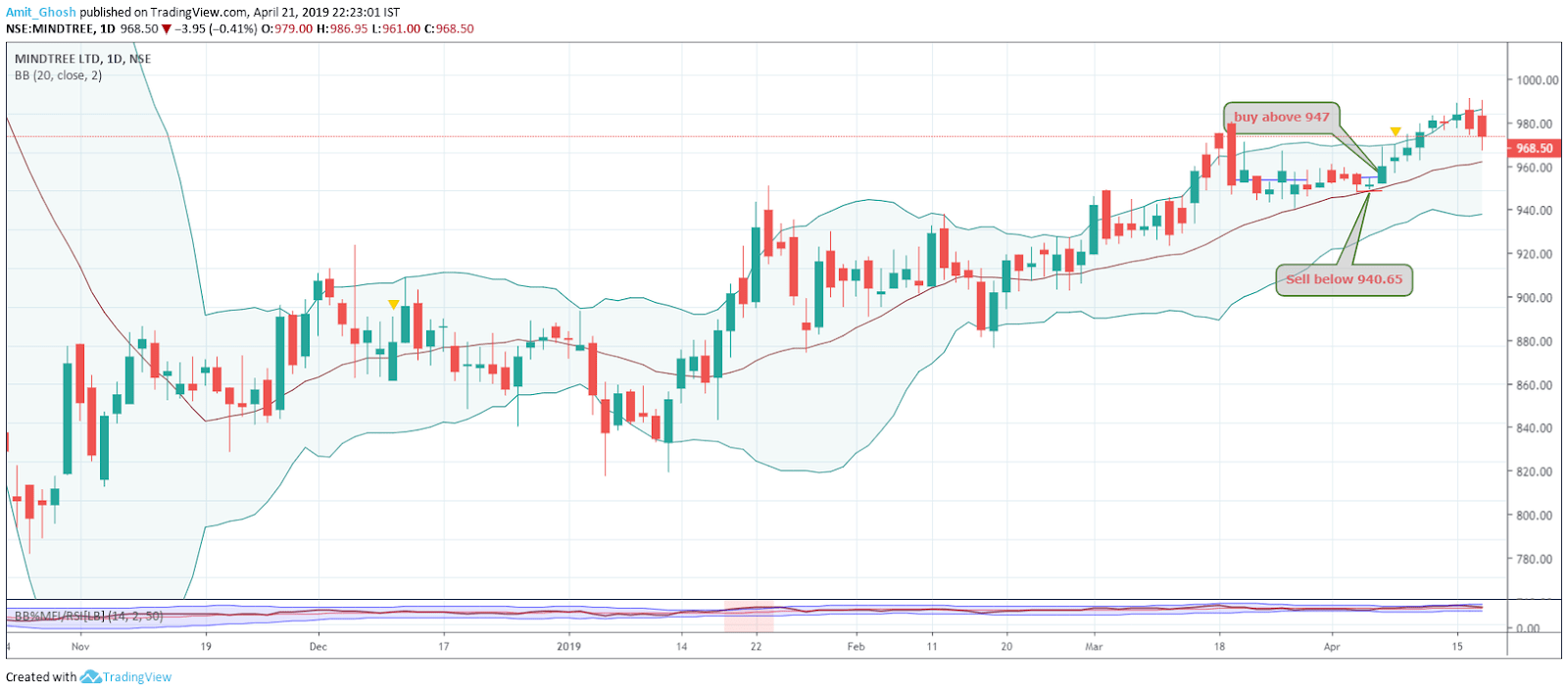 Example 7: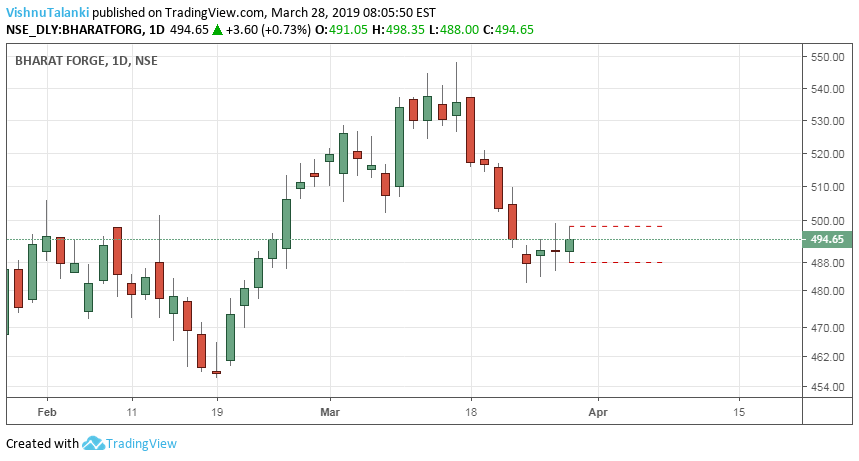 Aftermath: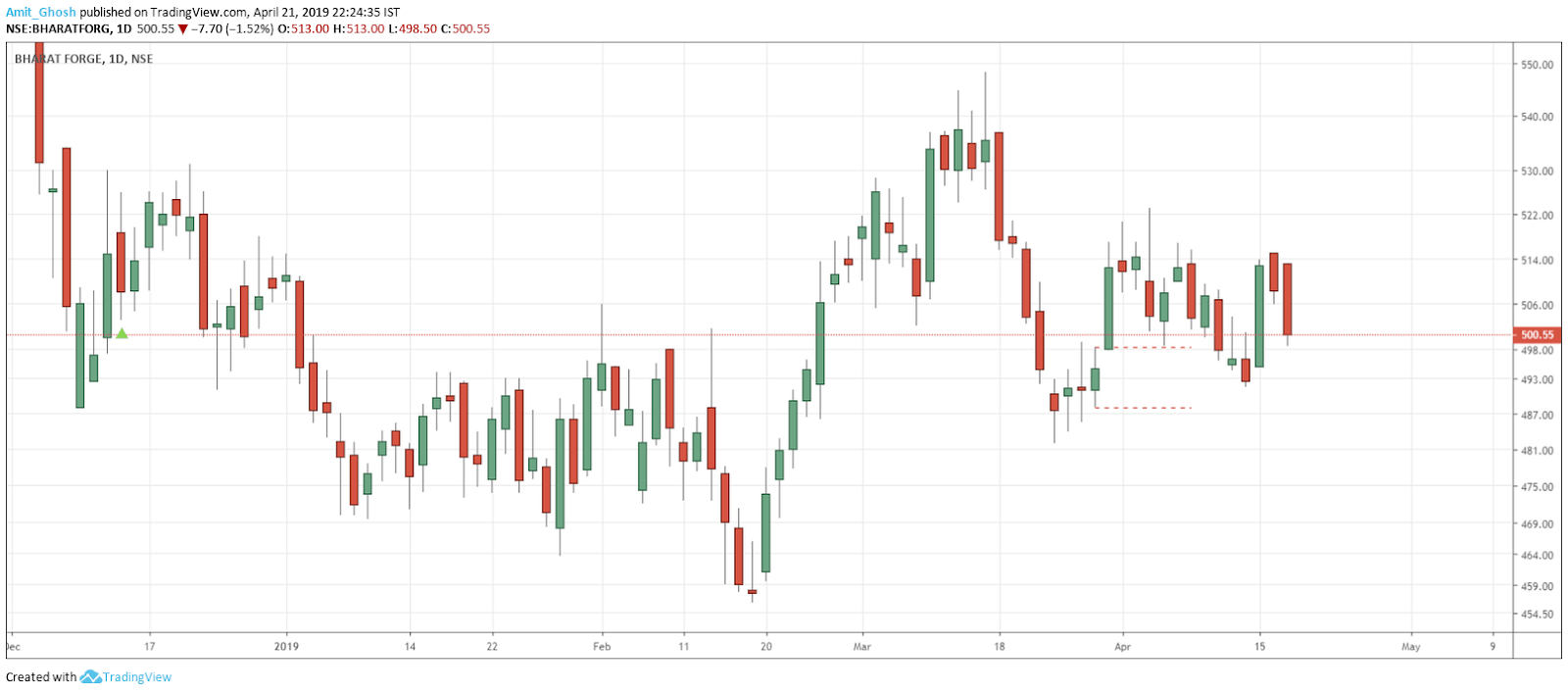 Example 8: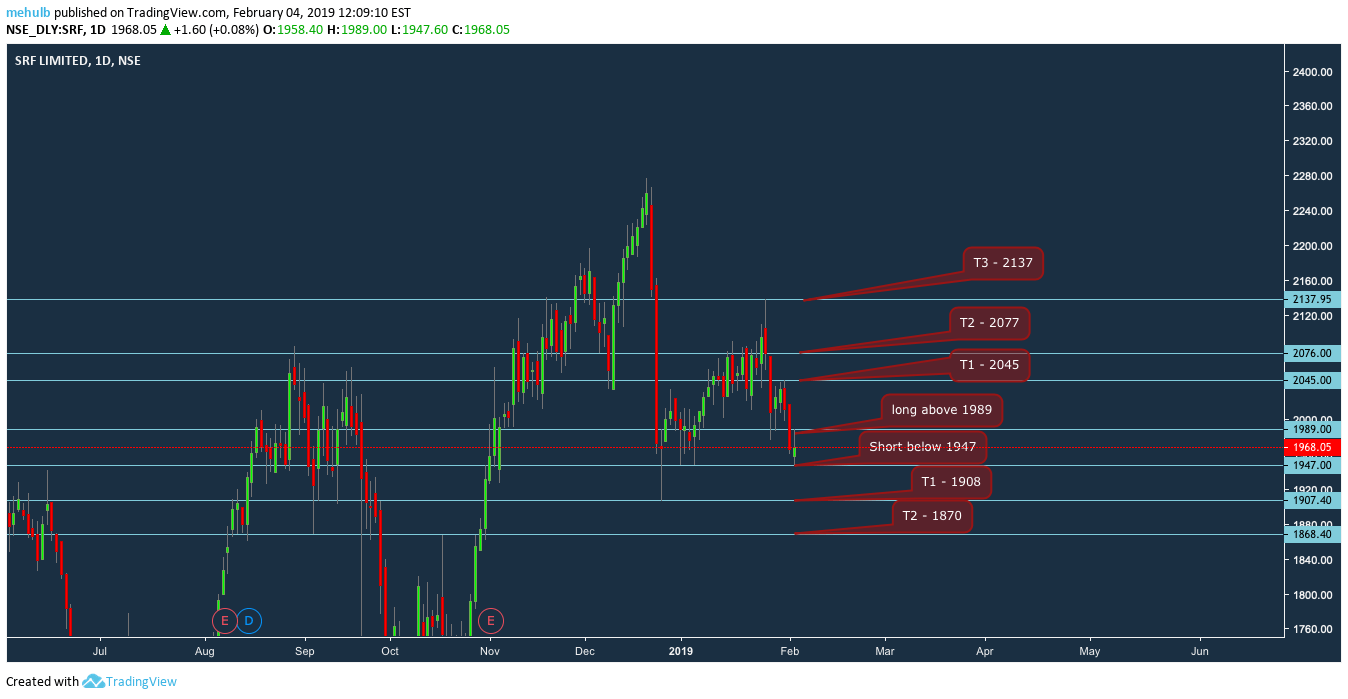 Aftermath –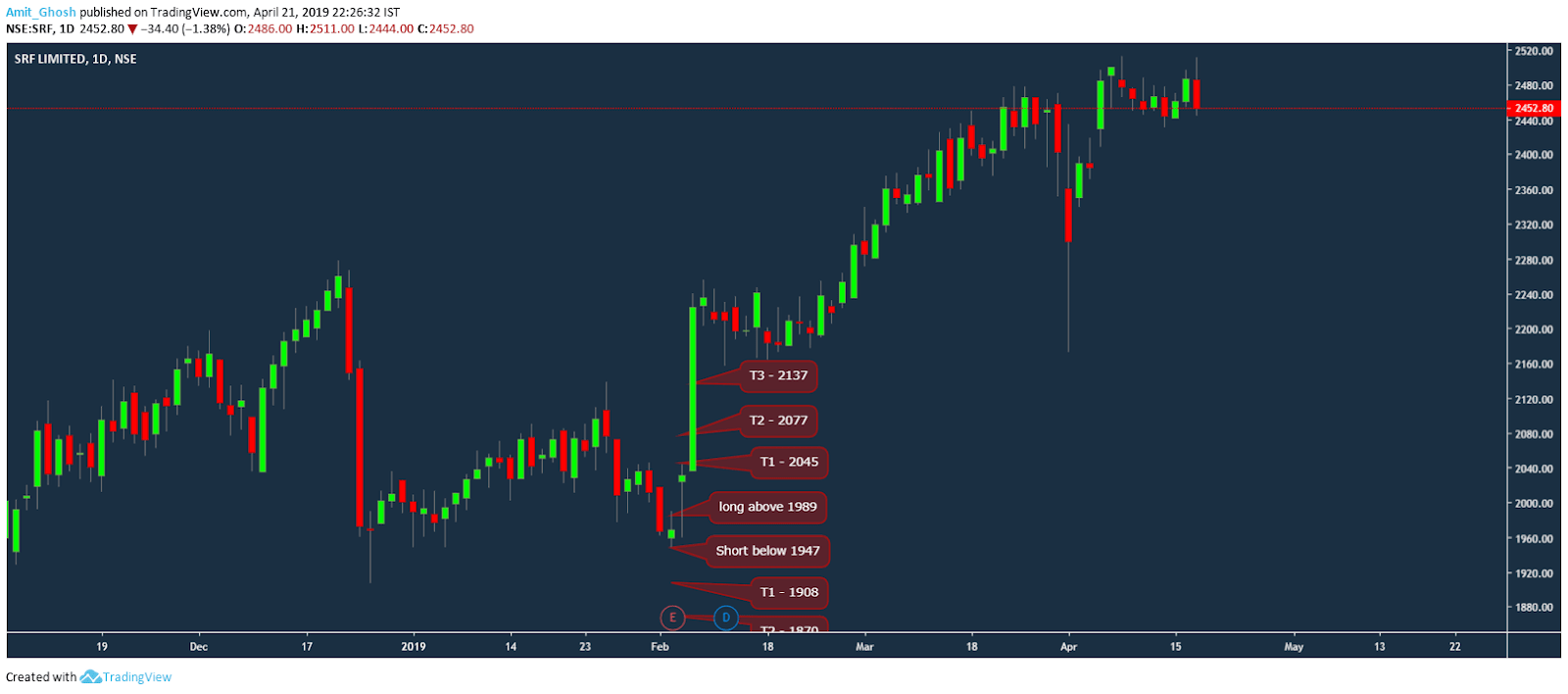 Example 9:
Aftermath-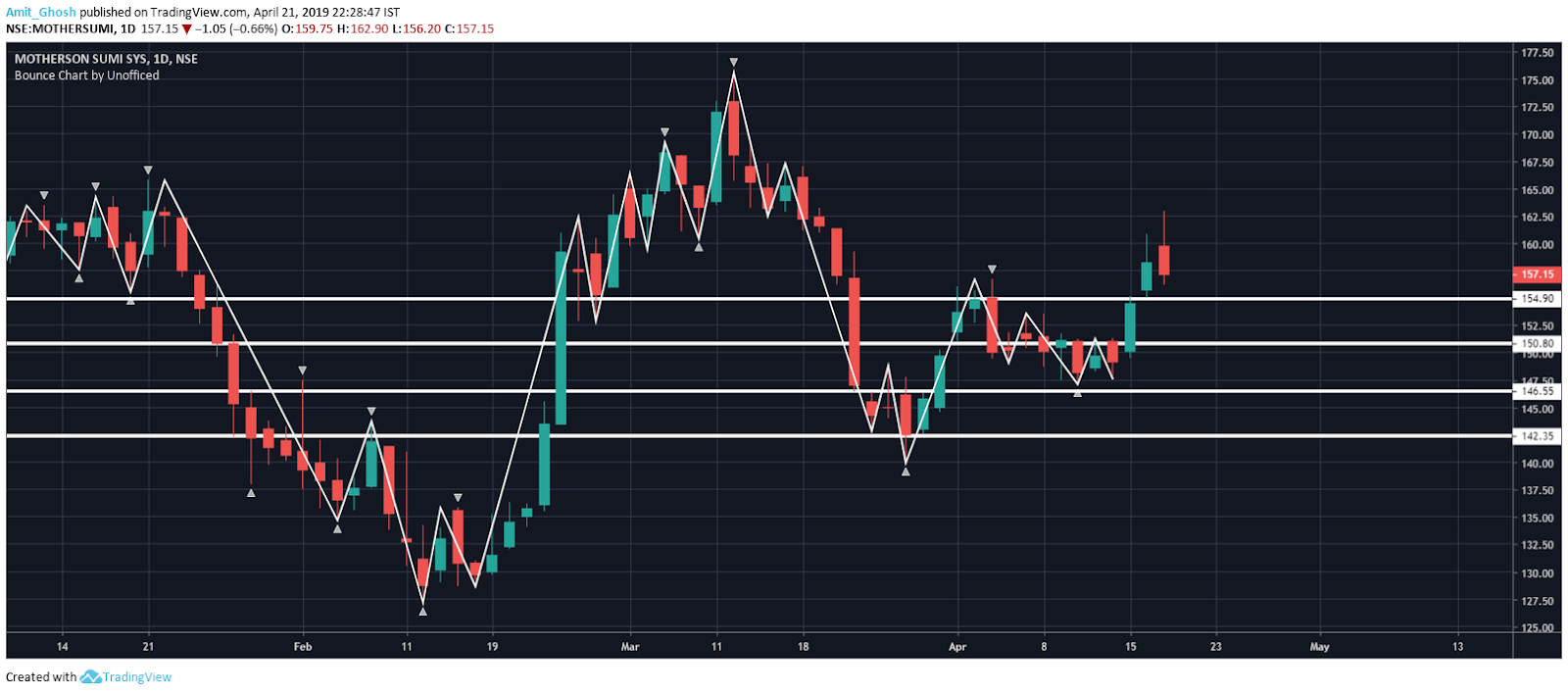 Example 10: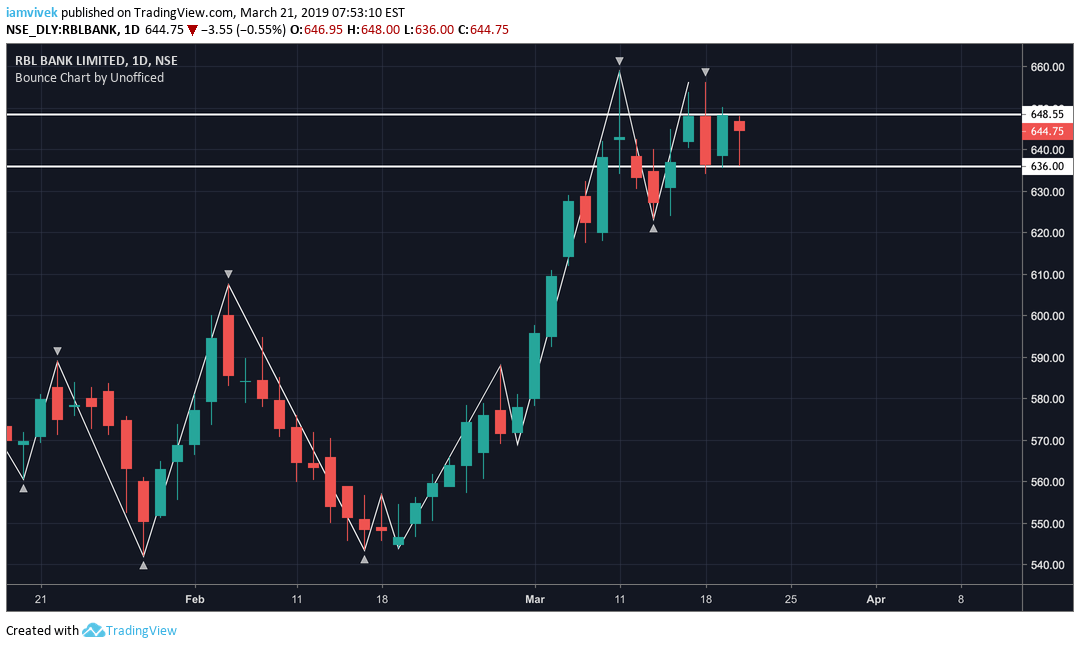 Aftermath –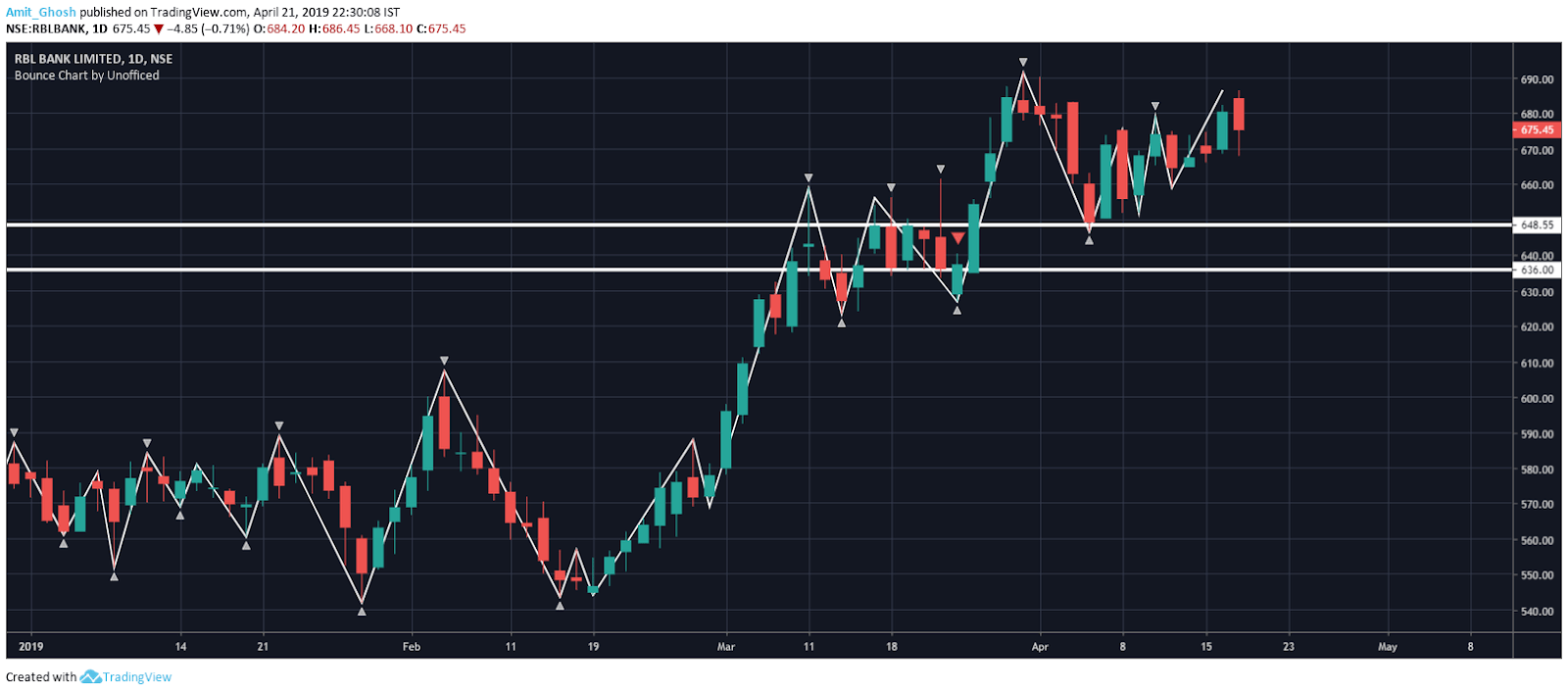 Example 11: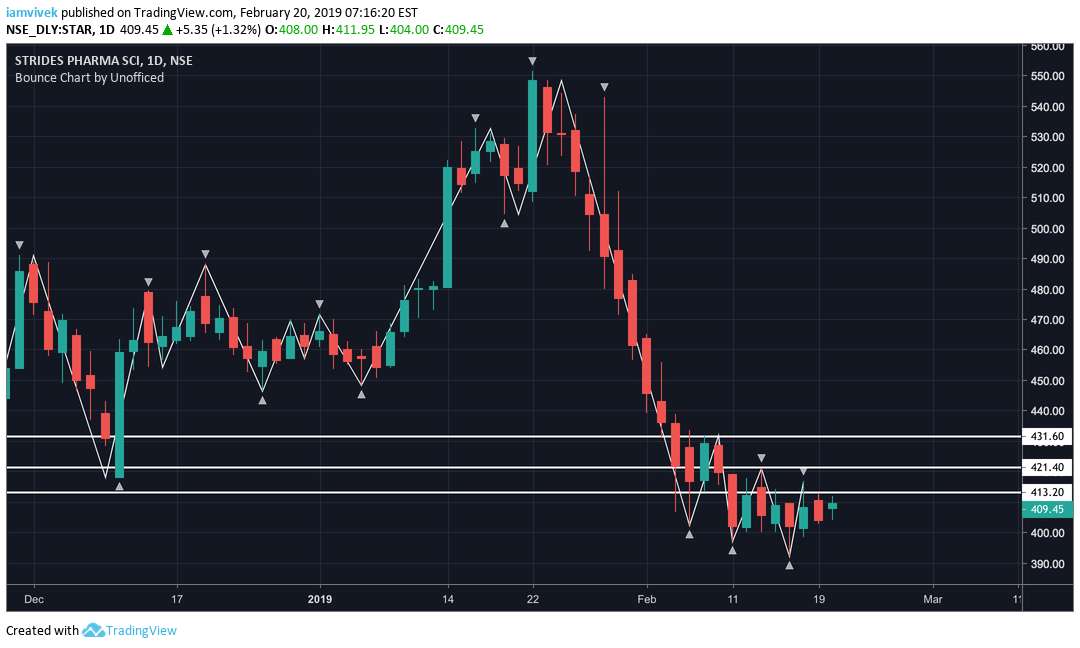 Aftermath –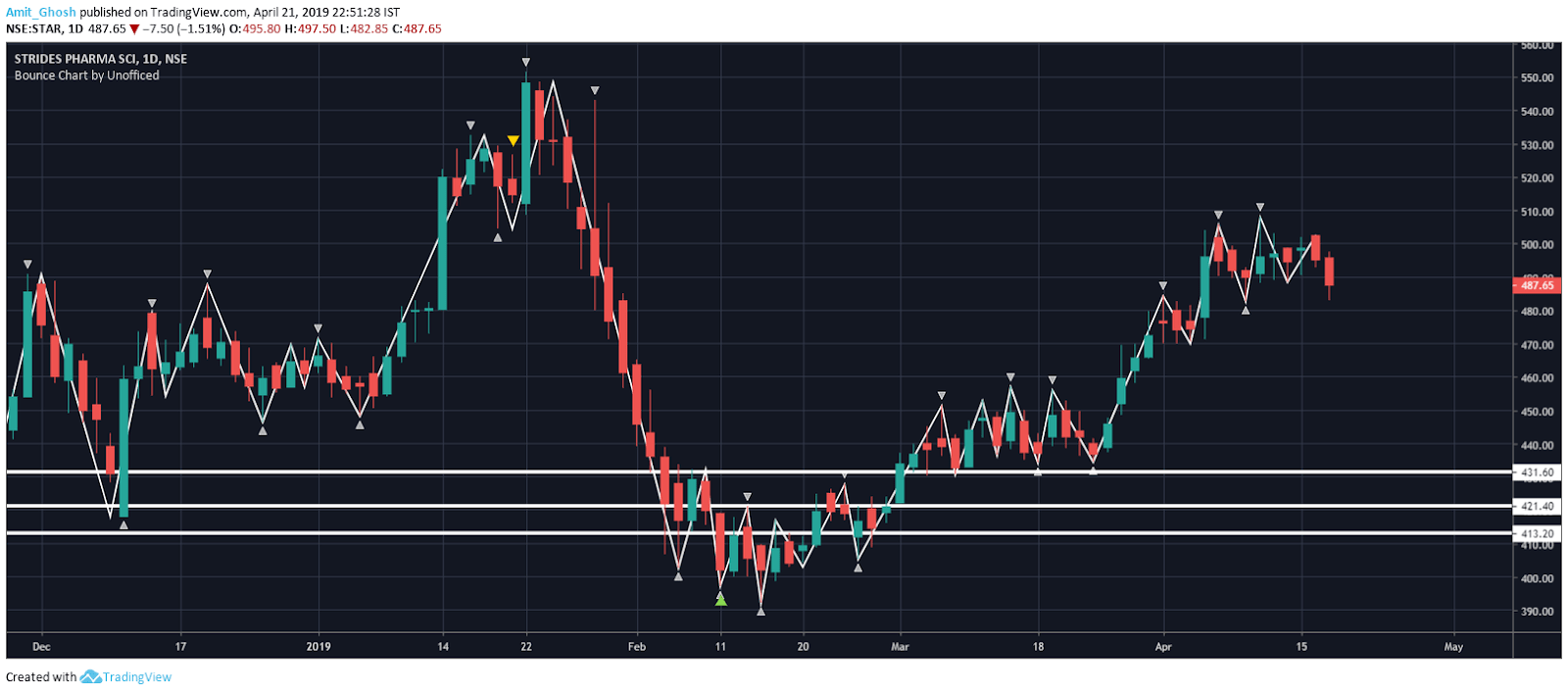 Example 12: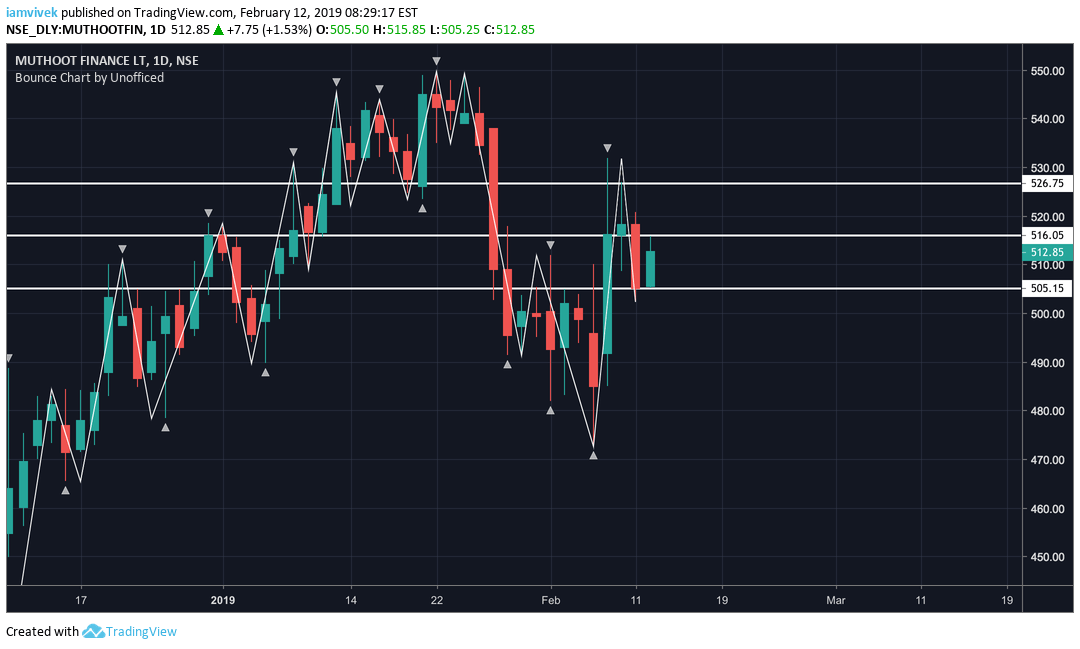 Aftermath –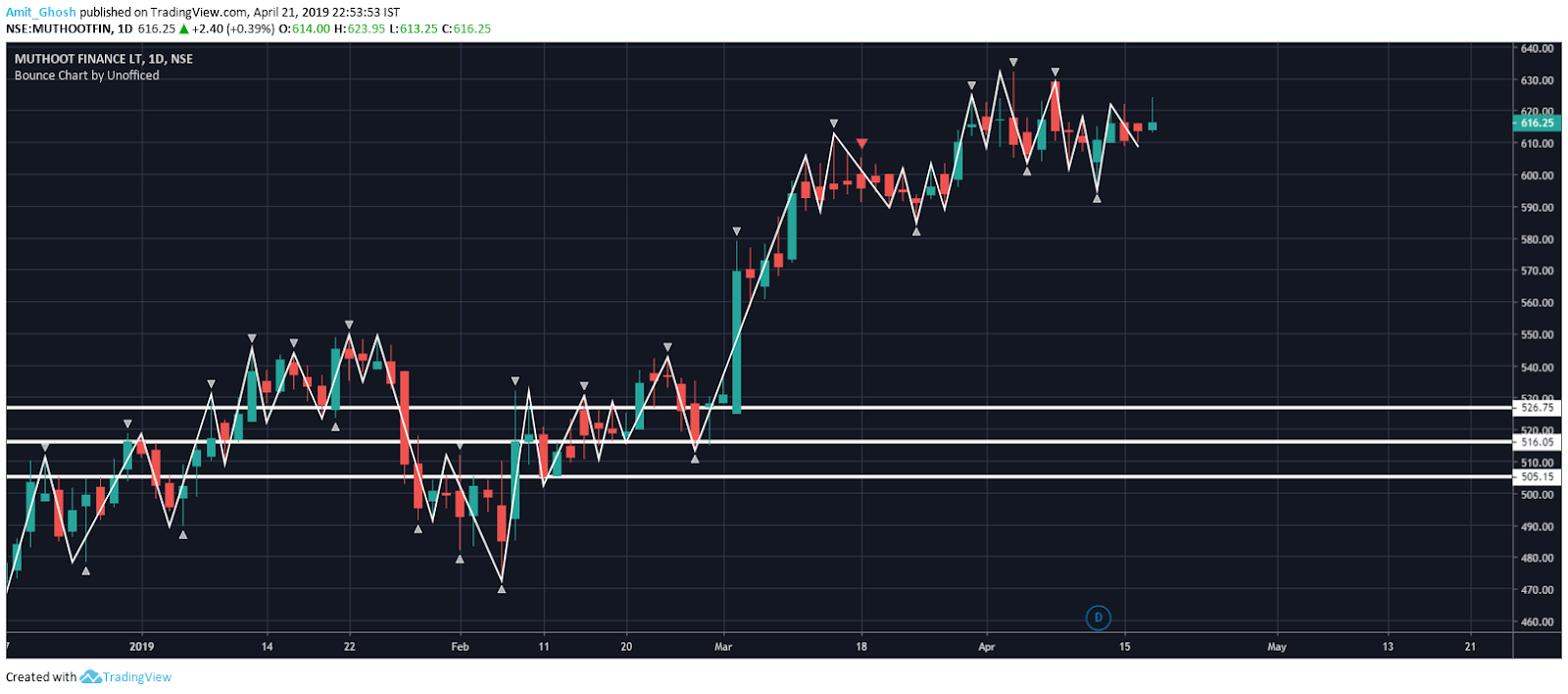 Example 13: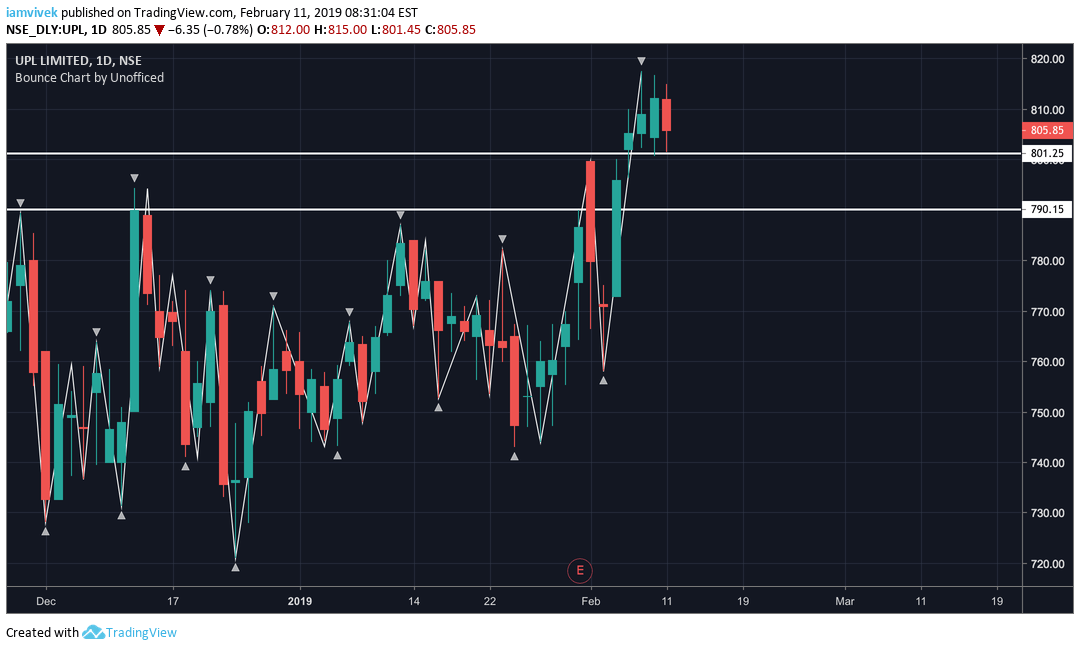 Aftermath –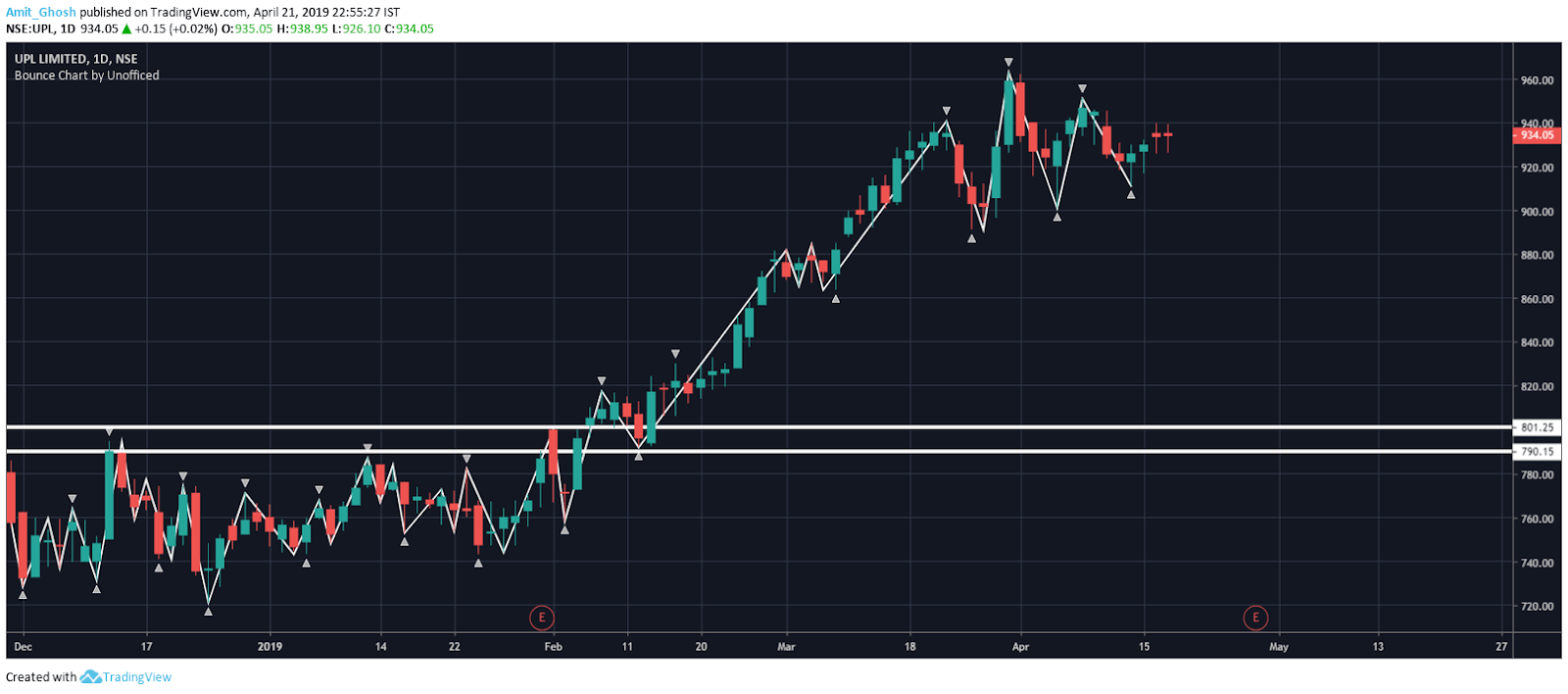 Example 14: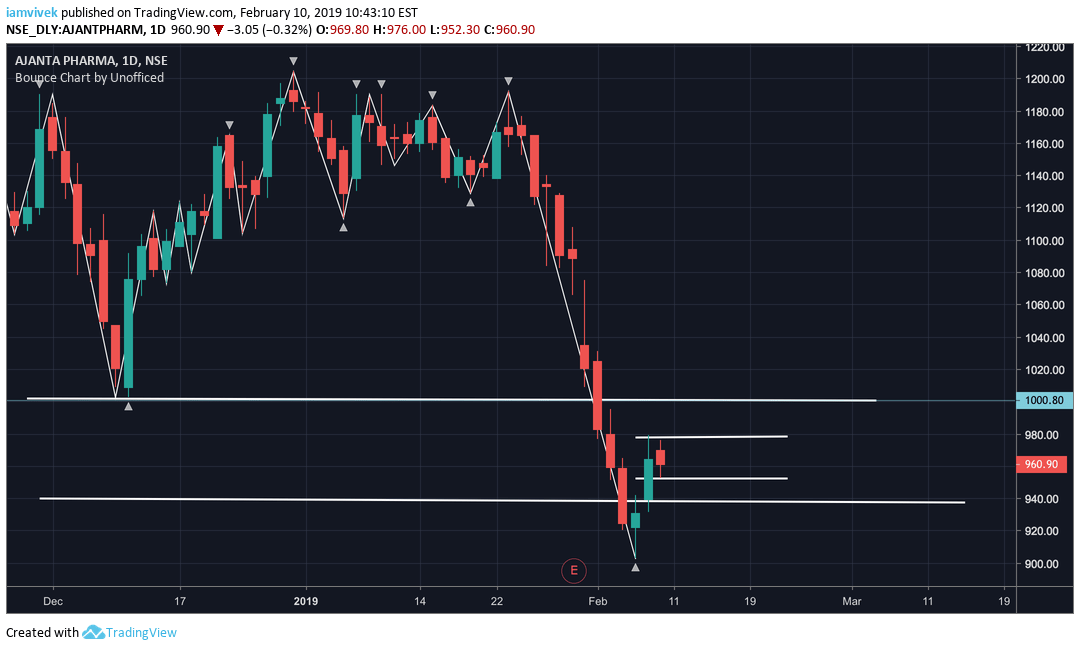 Aftermath –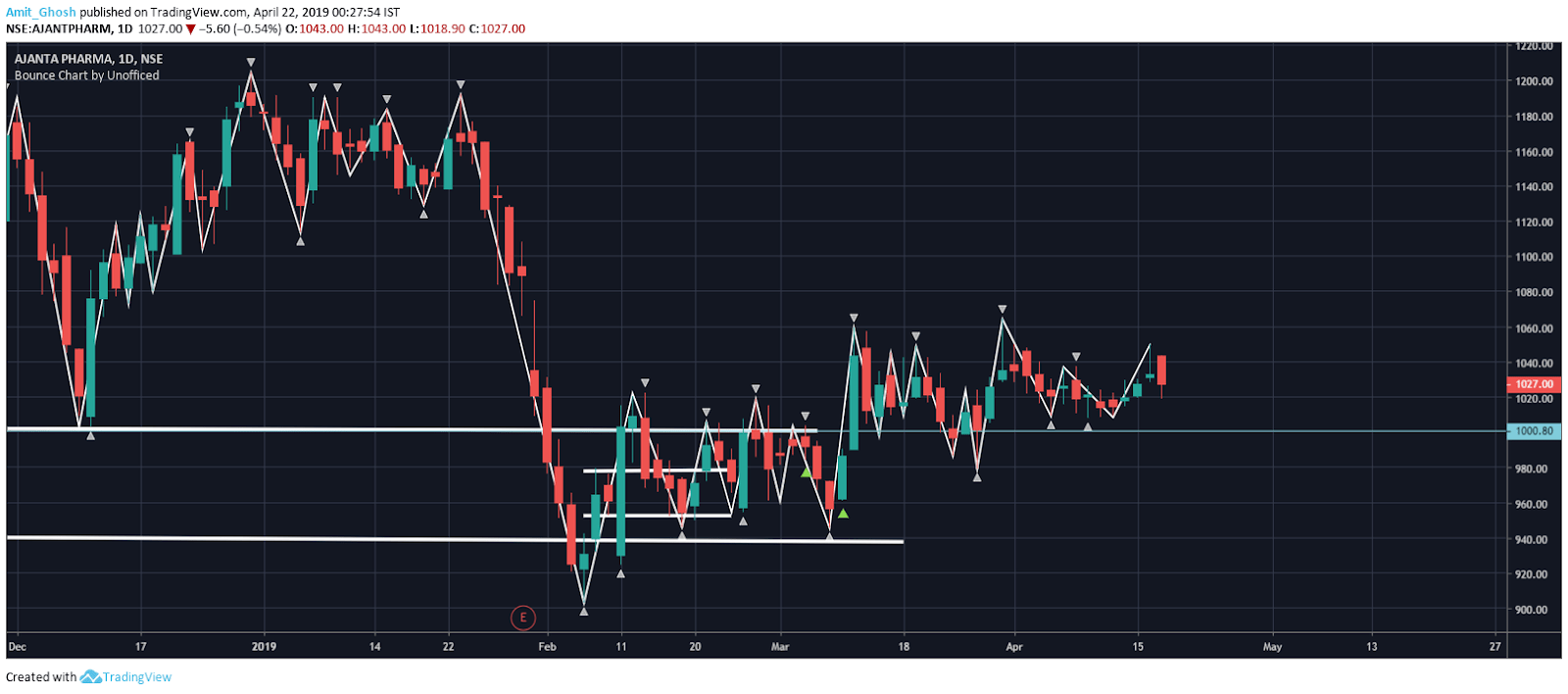 Example 15: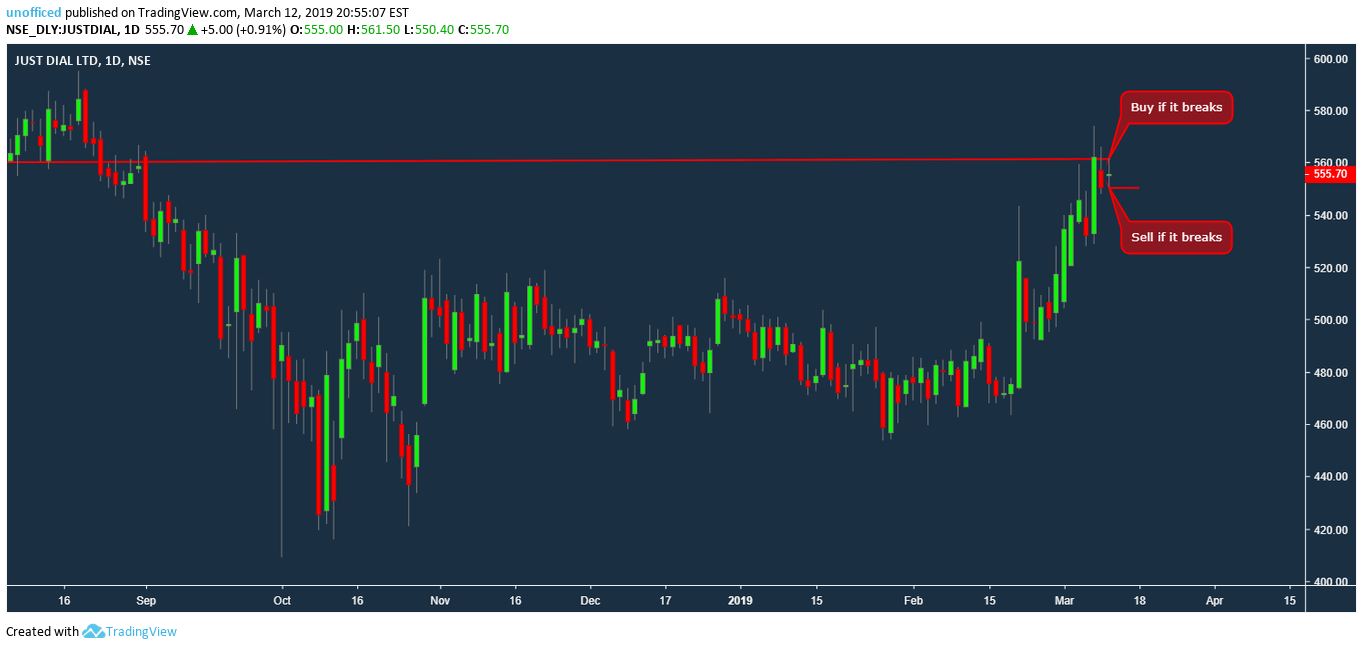 Aftermath –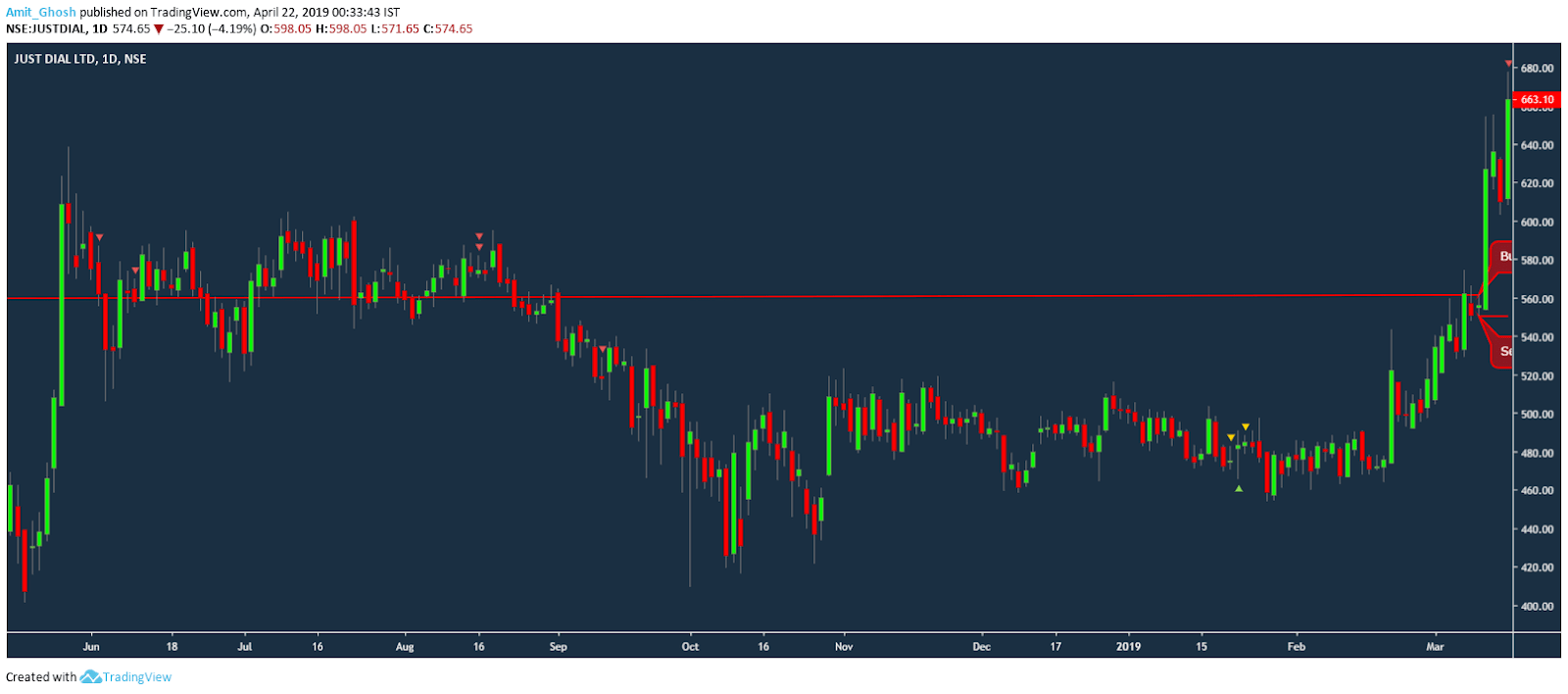 Example 16: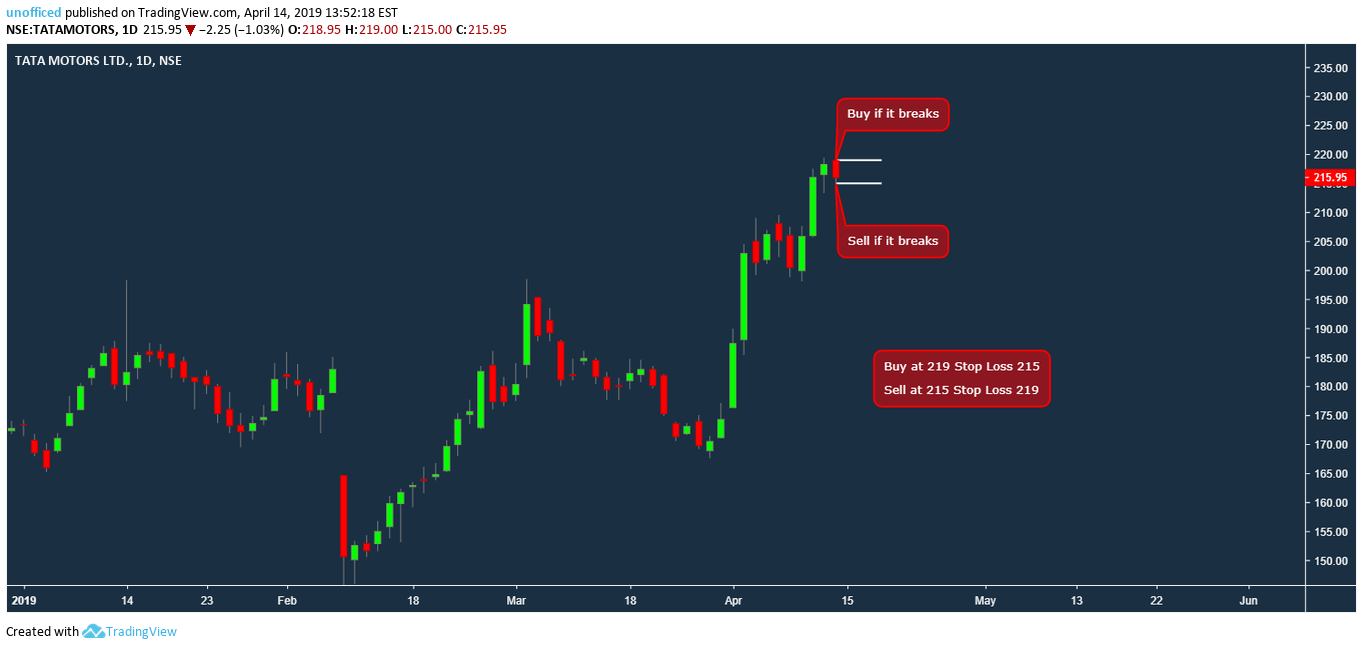 Aftermath –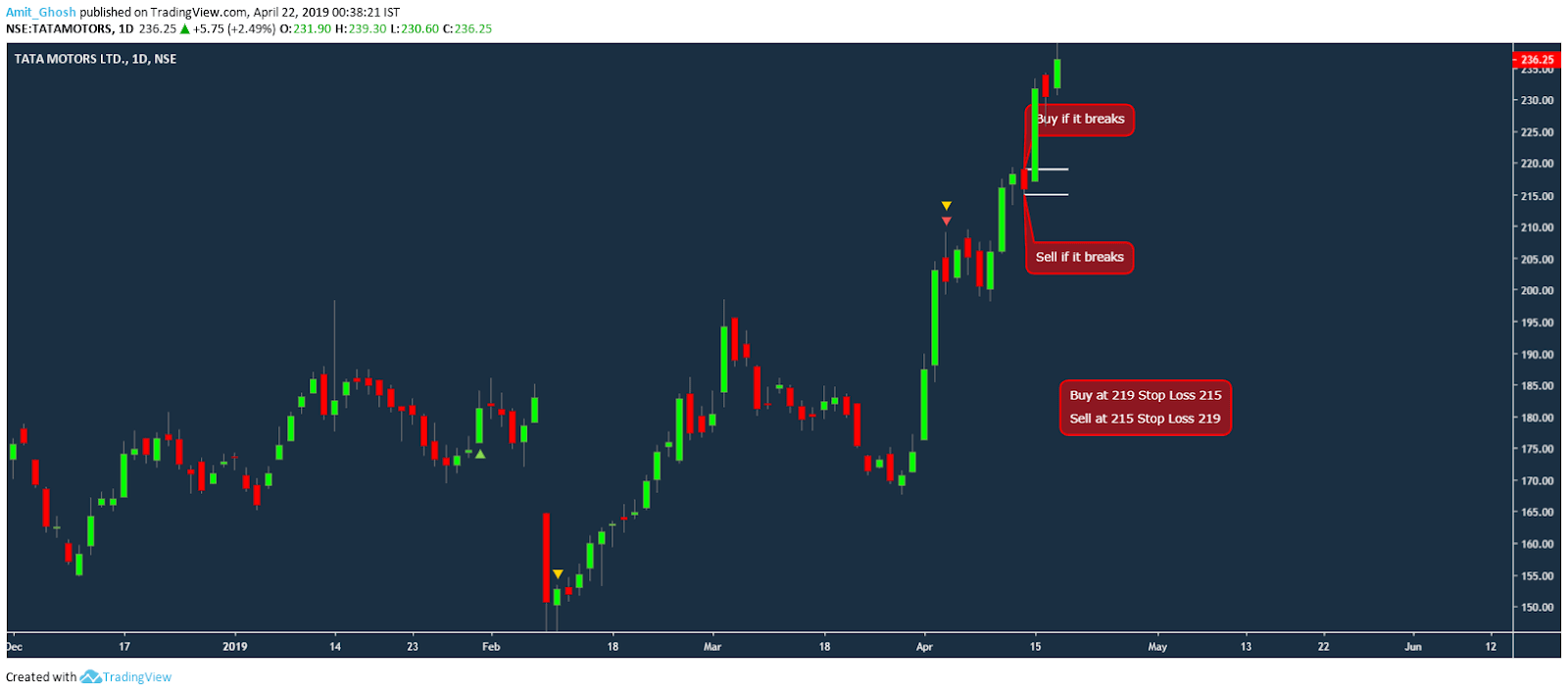 Example 17: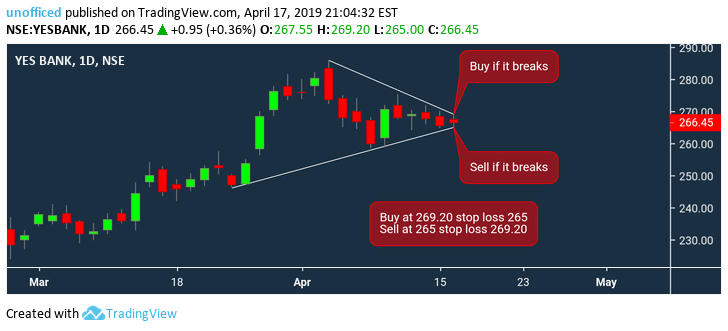 Aftermath –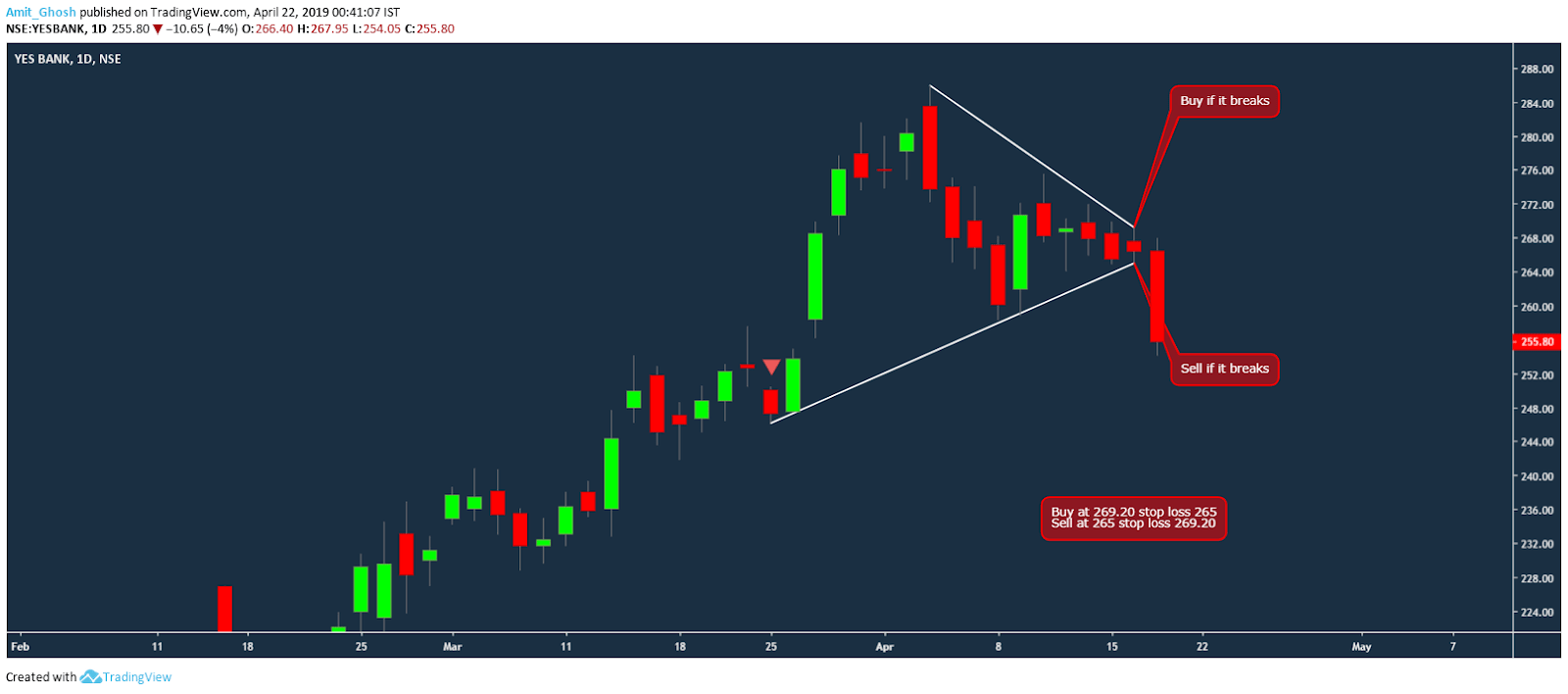 Example 18: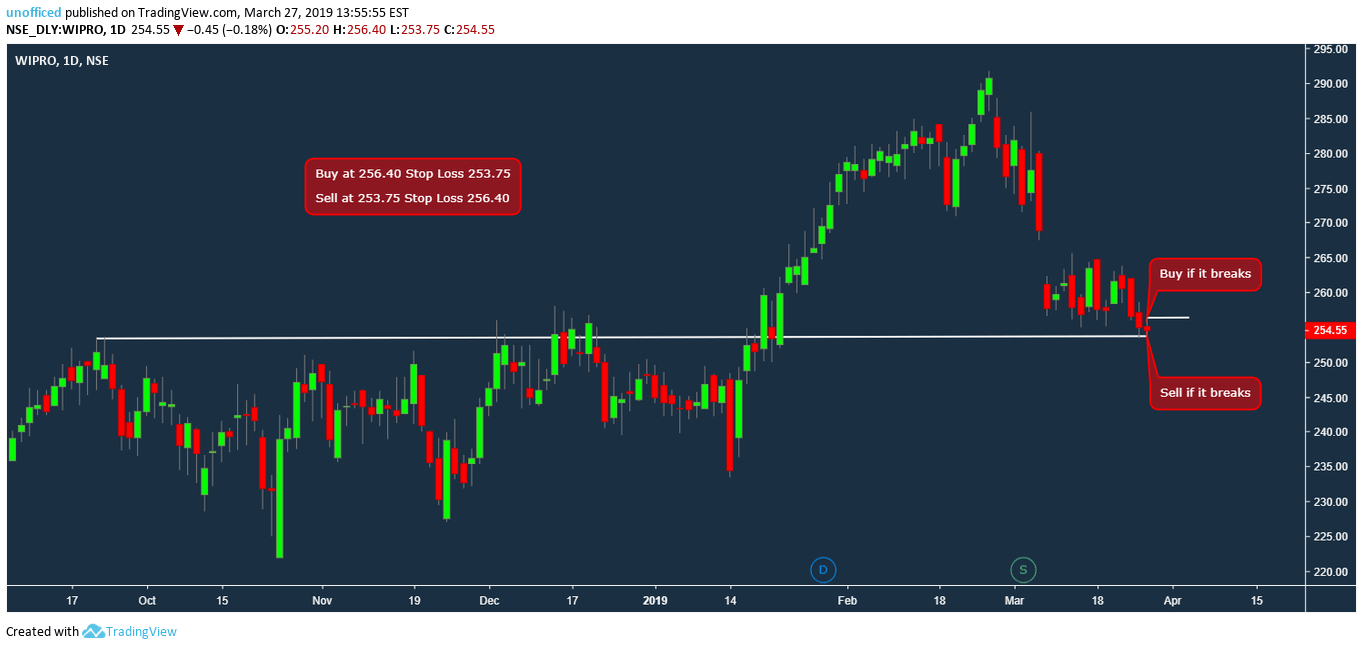 Aftermath –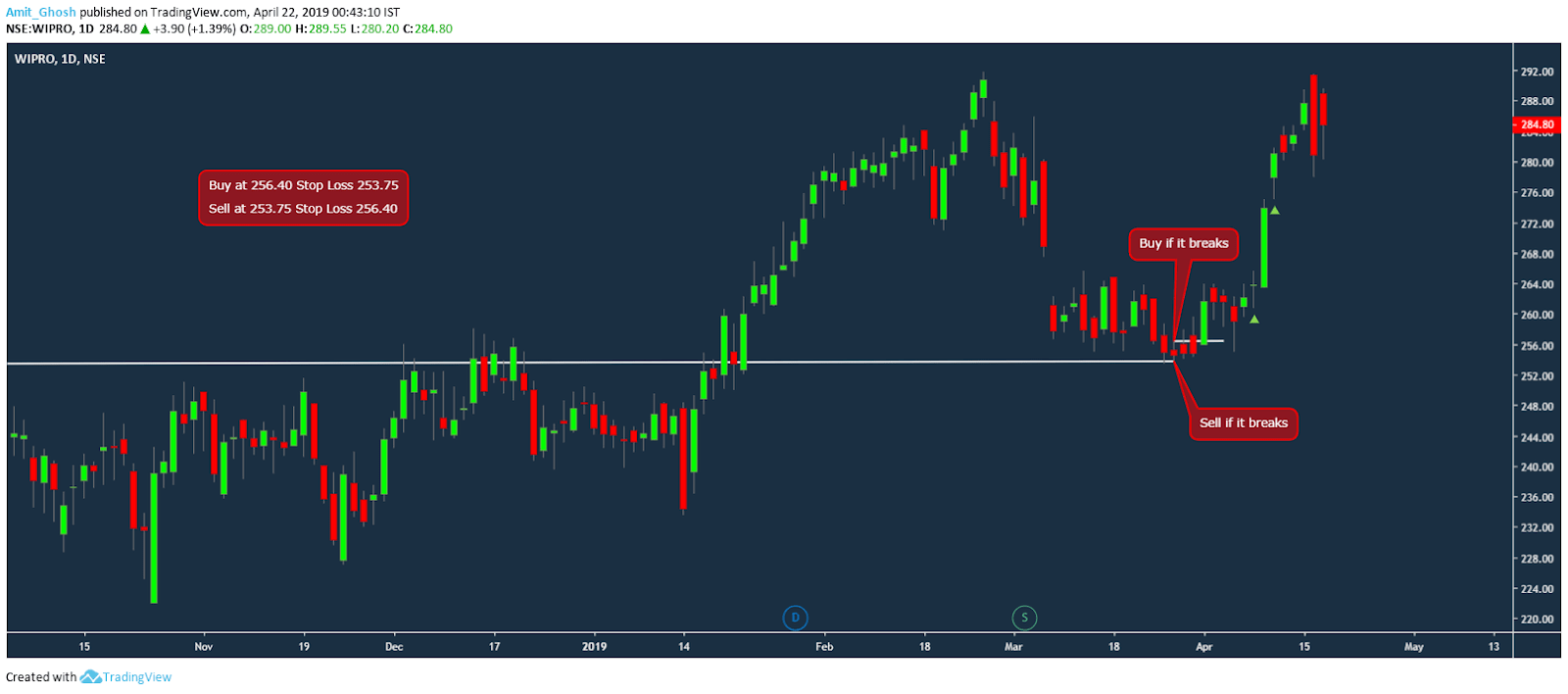 Example 19:
Aftermath –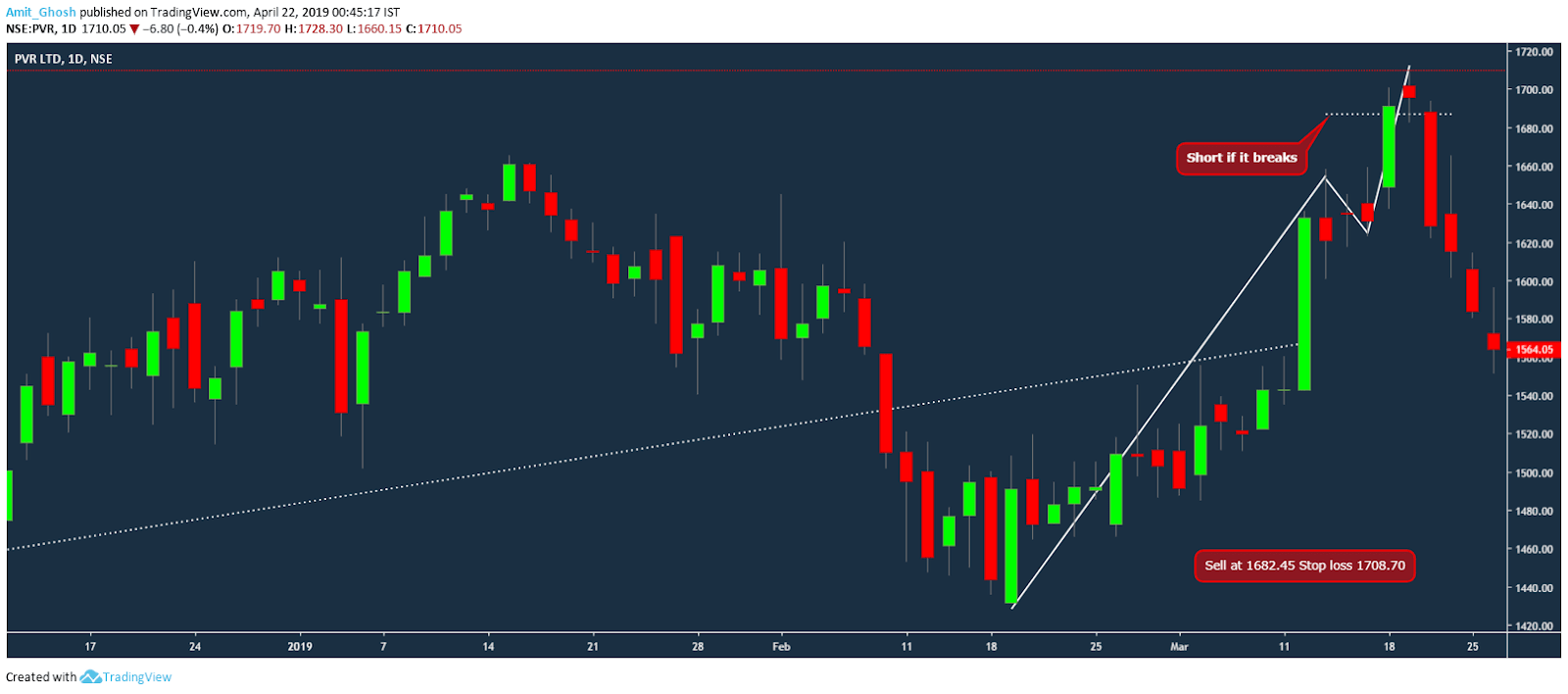 Example 20: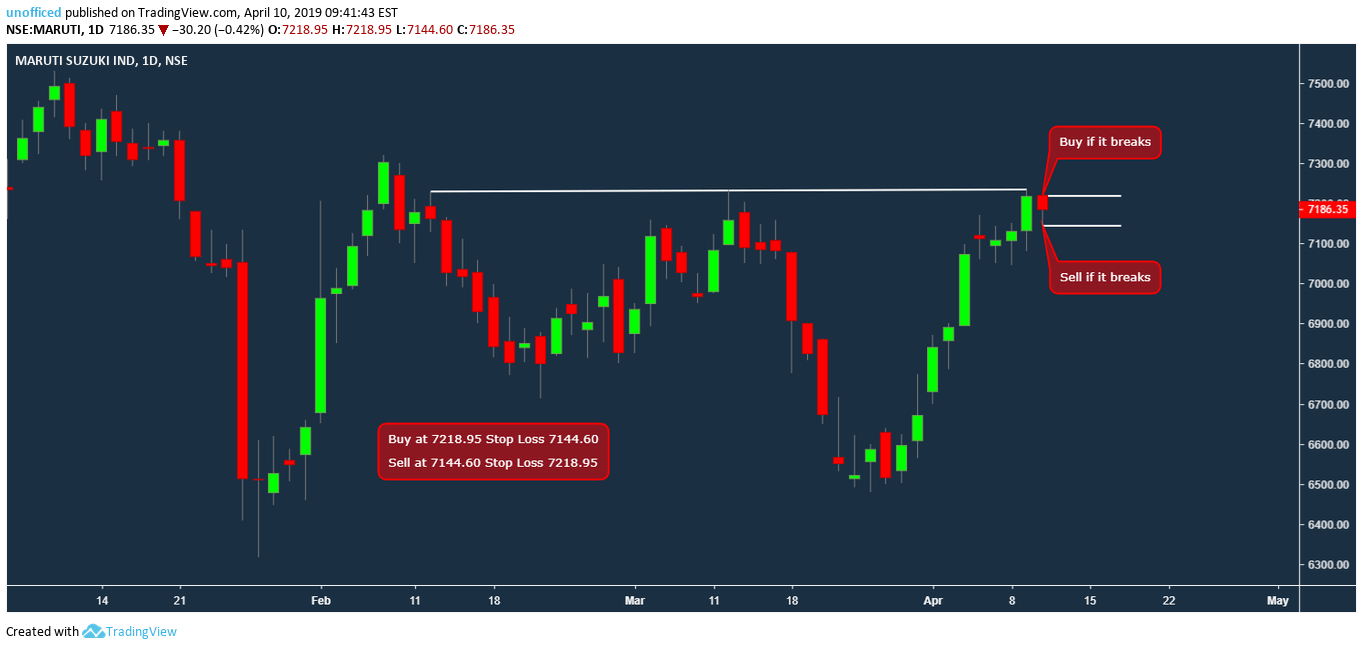 Aftermath –