At no cost, the National Stock Exchange of India (NSE) offers the Option Chain for all derivatives. As an example, To view the option chain for Bank NIFTY weekly options on the NSE website, follow these simple steps: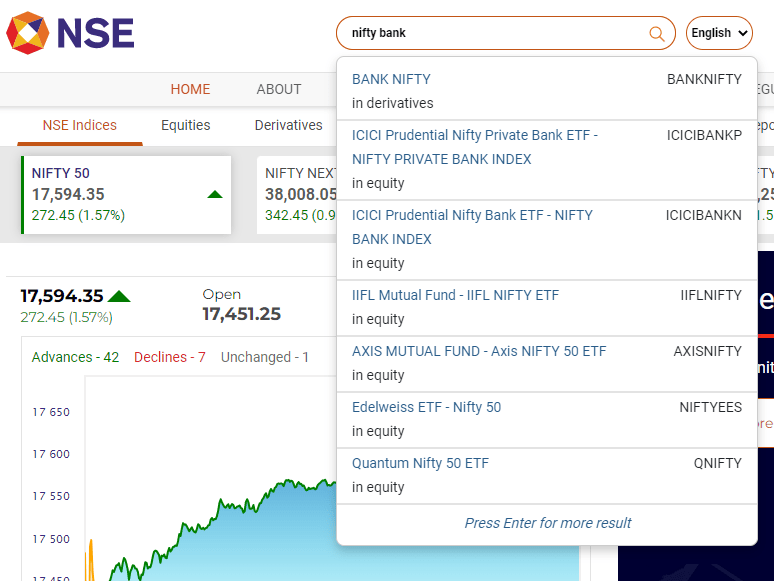 Visit "www.nseindia.com".
Then type "NIFTY bank" as shown in this above image.
Click on the first output of the dropdown menu.
Now, click on "Option Chain" as shown below.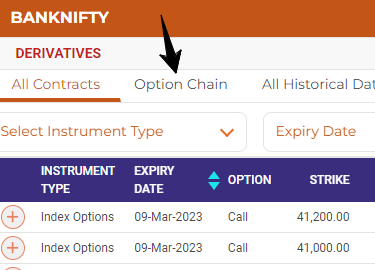 Just a heads up, exchanges tend to update their websites frequently, so this method may become obsolete at some point. But no worries, with a bit of browsing on their website, you'll easily find what you're looking for!
The above image shows the Option Chain. You can also change the "Date" of expiry as marked to browse between option chains of Bank NIFTY options with different expiration dates.
The option chain shows the strike price of each contract, with the in-the-money options highlighted in slight yellow, out-of-the-money options, and at-the-money options in white.
For each strike price, the option chain displays the open interest, change in open interest, volume, implied volatility, and the bid-ask spread for both call and put options.
The option chain also shows the last traded price (LTP) and the net change in the price of each option contract.
The option chain is updated in real-time, providing traders with the latest information on the options market.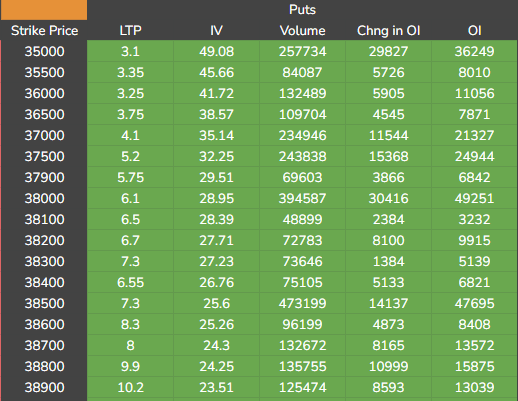 Hey, check out the current week's option chain of BankNIFTY from the cool scanners of unofficed.com!
Just showing the Put Option side to keep things simple and uncluttered.