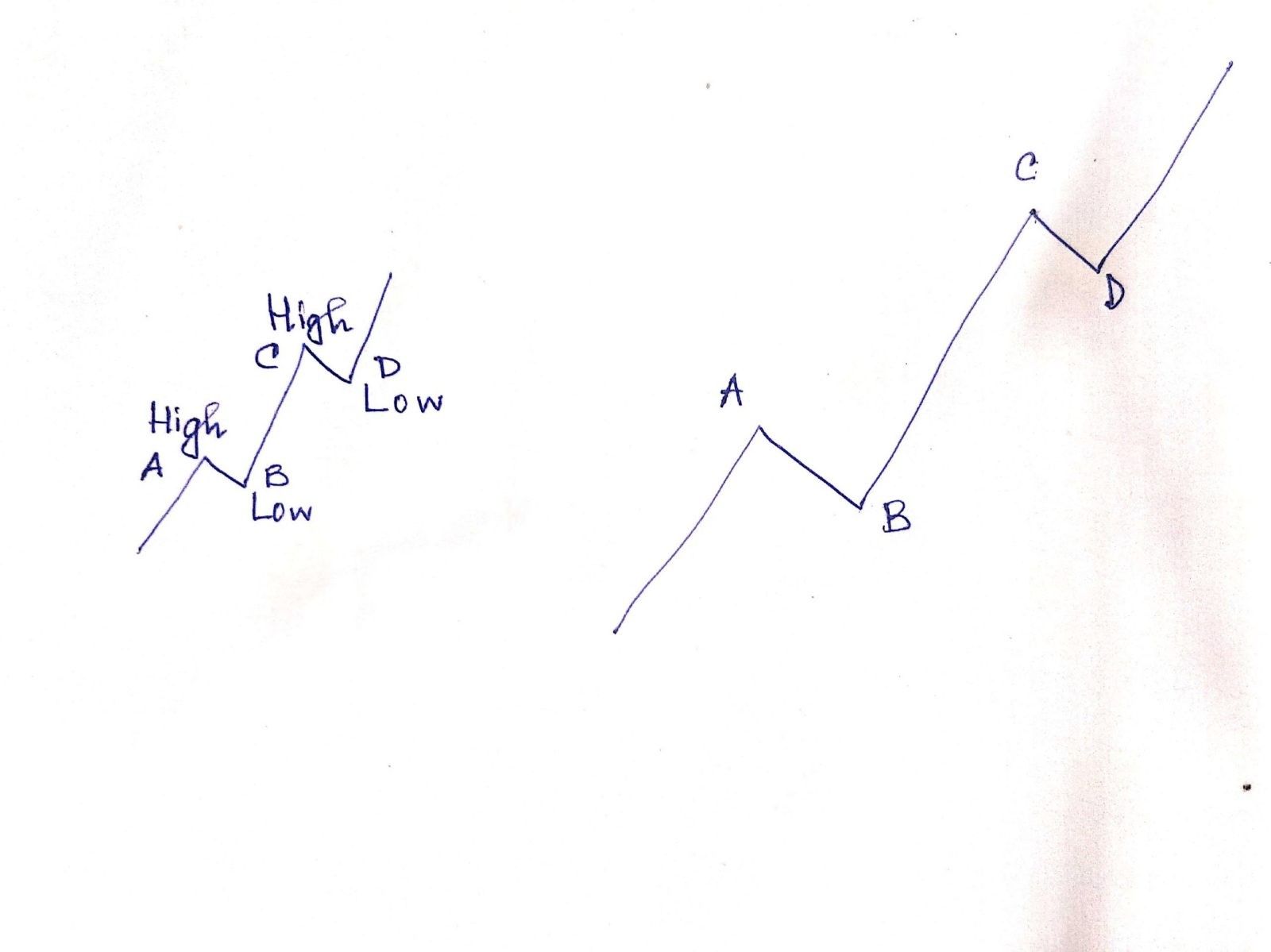 As You can see in the above image – 
C is higher than A. So it is called "Higher High". 
It is like The High higher than the Previous High. 
And D is called Higher Low.
Before we approach the practical note, Remember the most important thing called "Timeframe". We are going to analyze things based on price action. Now the same scrip can be buy in one timeframe and sell in another timeframe.
Let's Look at "Shree Cements" in the "D" timeframe –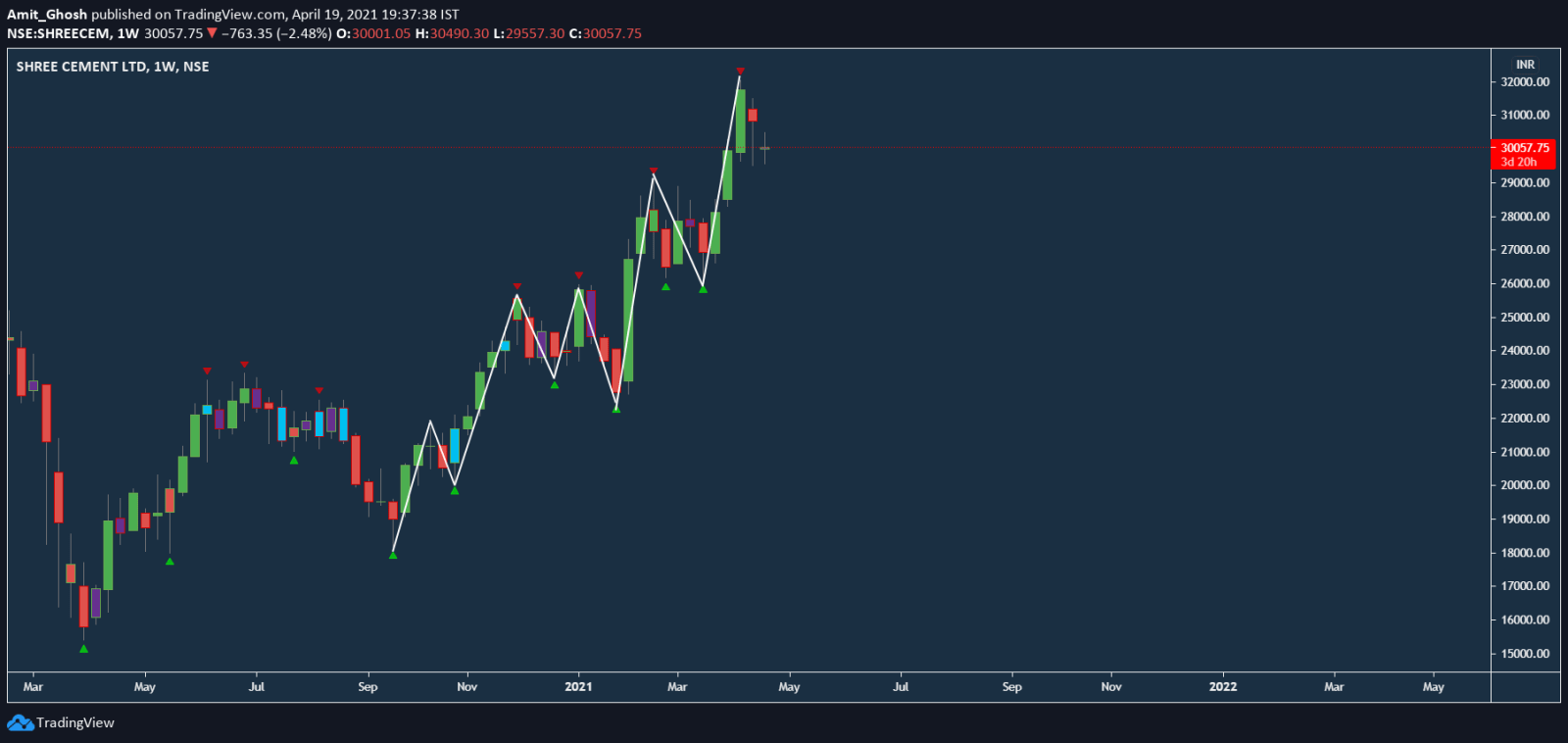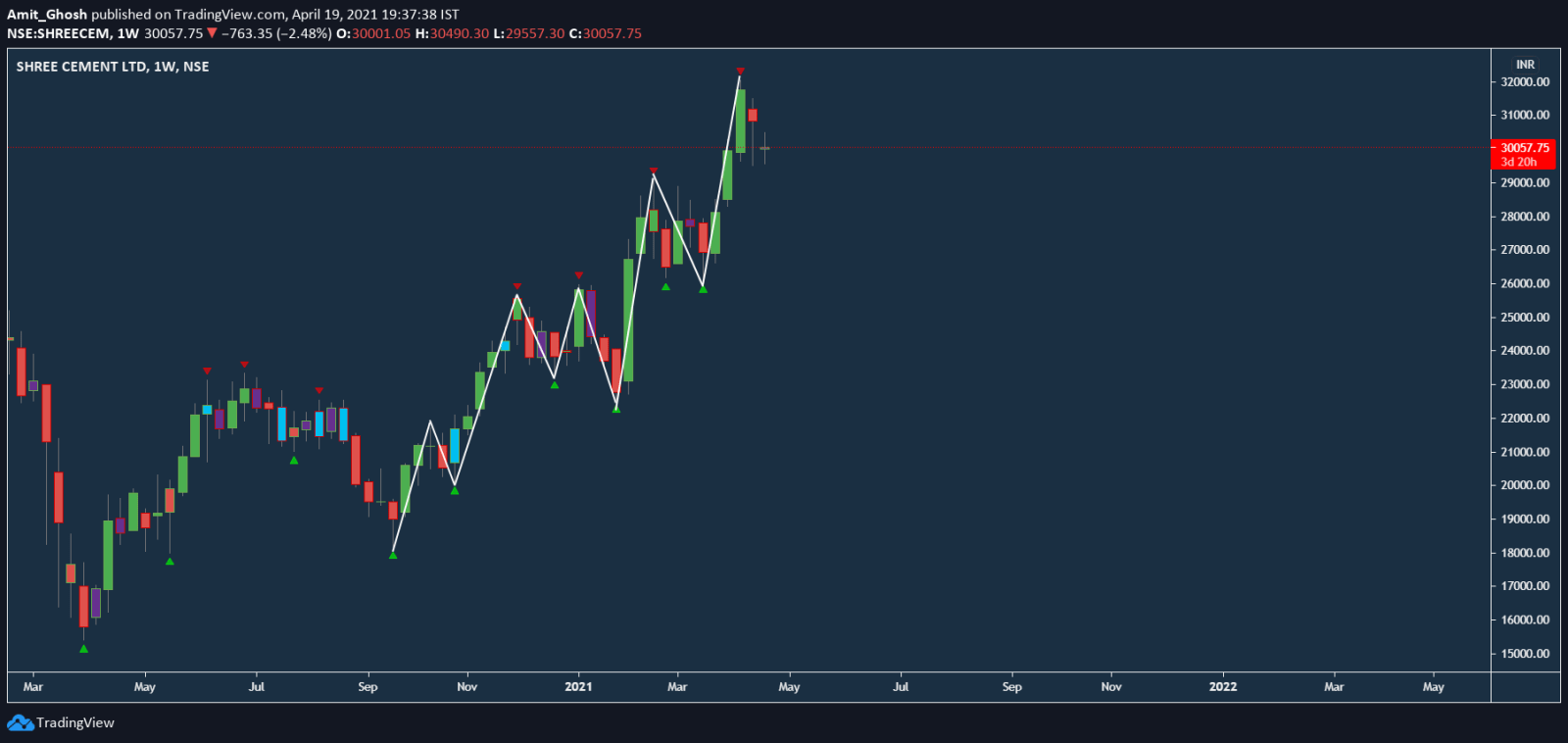 Zoom my chart, You will see this pattern. But, Anyways –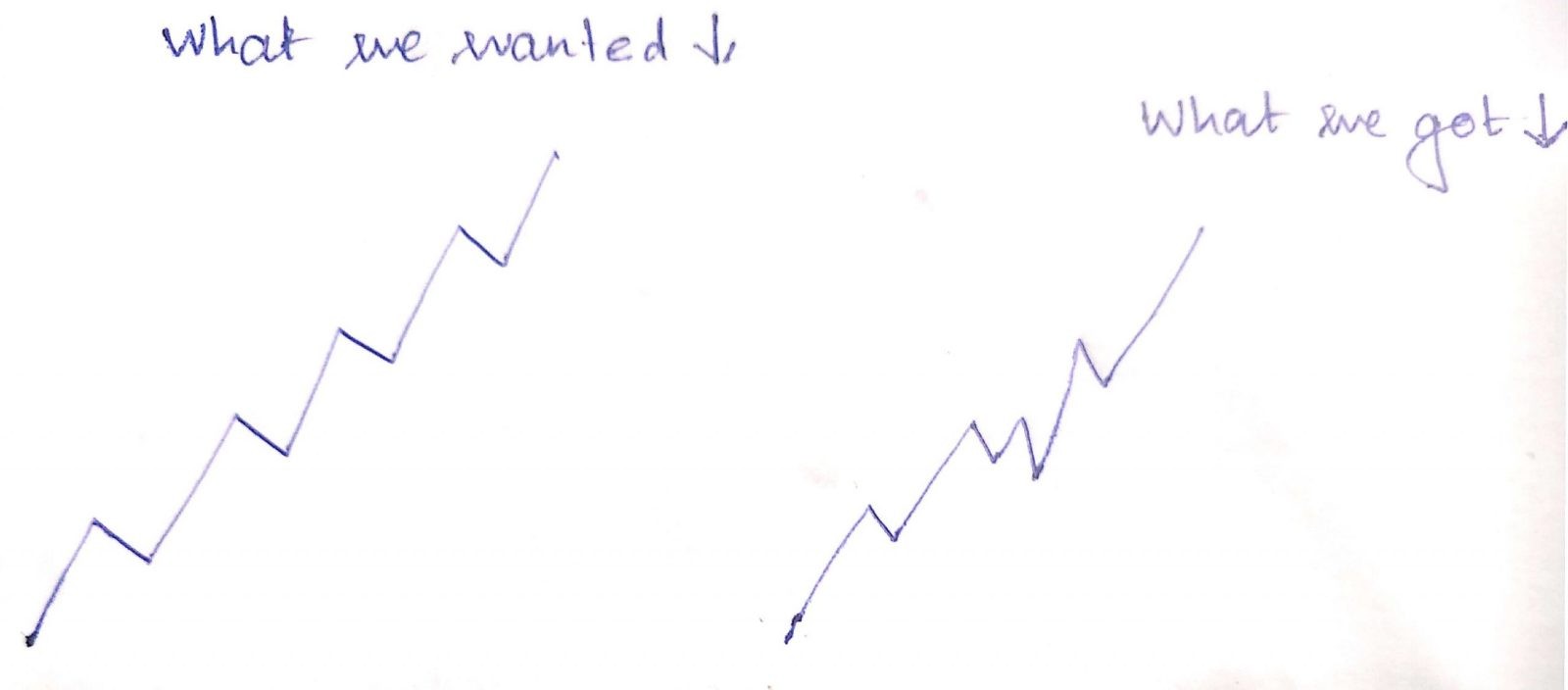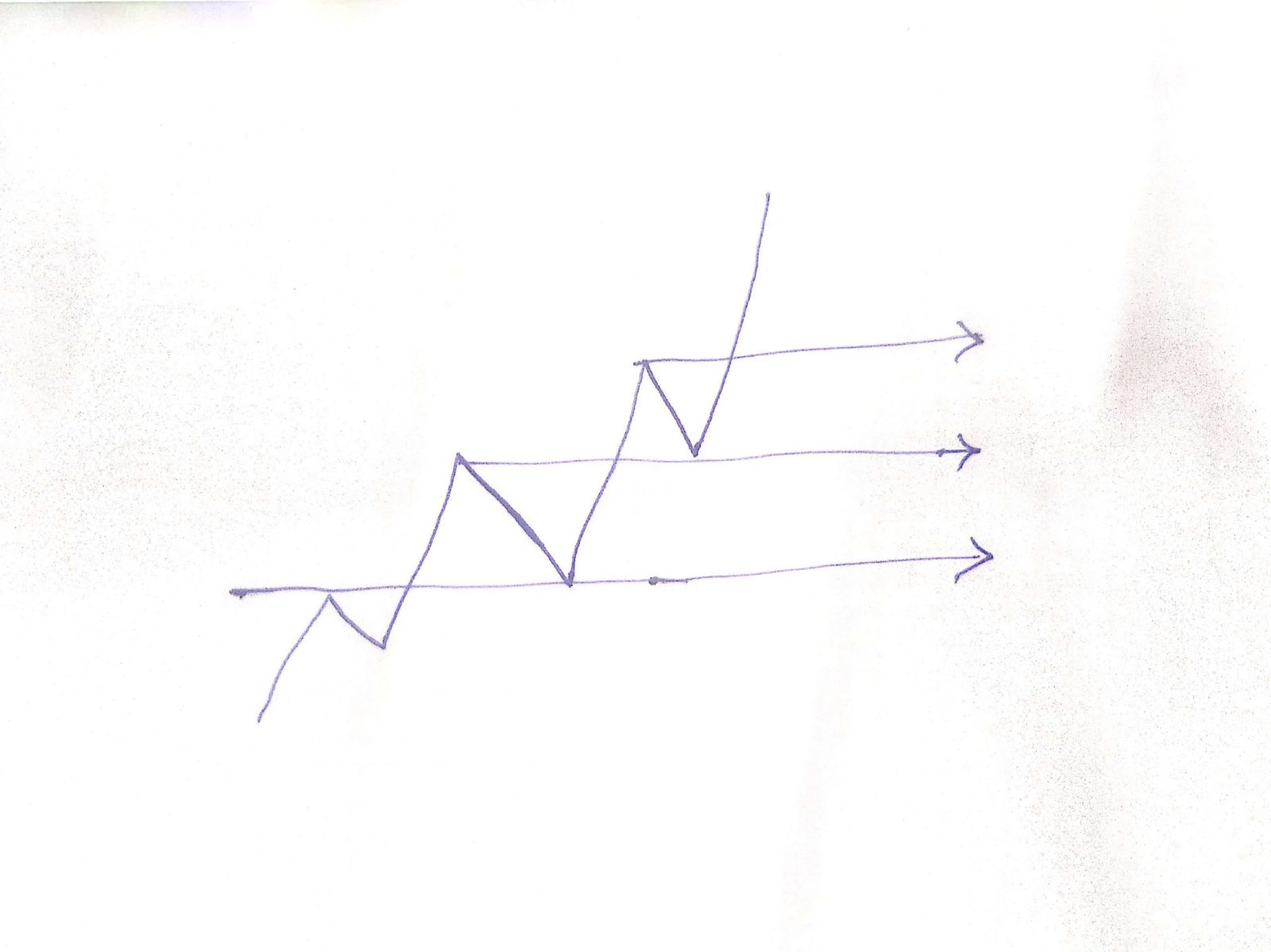 When a "High" formed –>
It means a "Resistance" is created –>
When that "High" breaks –>
It means the past "Resistance" can turn out as a new "Support".  You can take this course for free to dig more on Support and Resistance properly.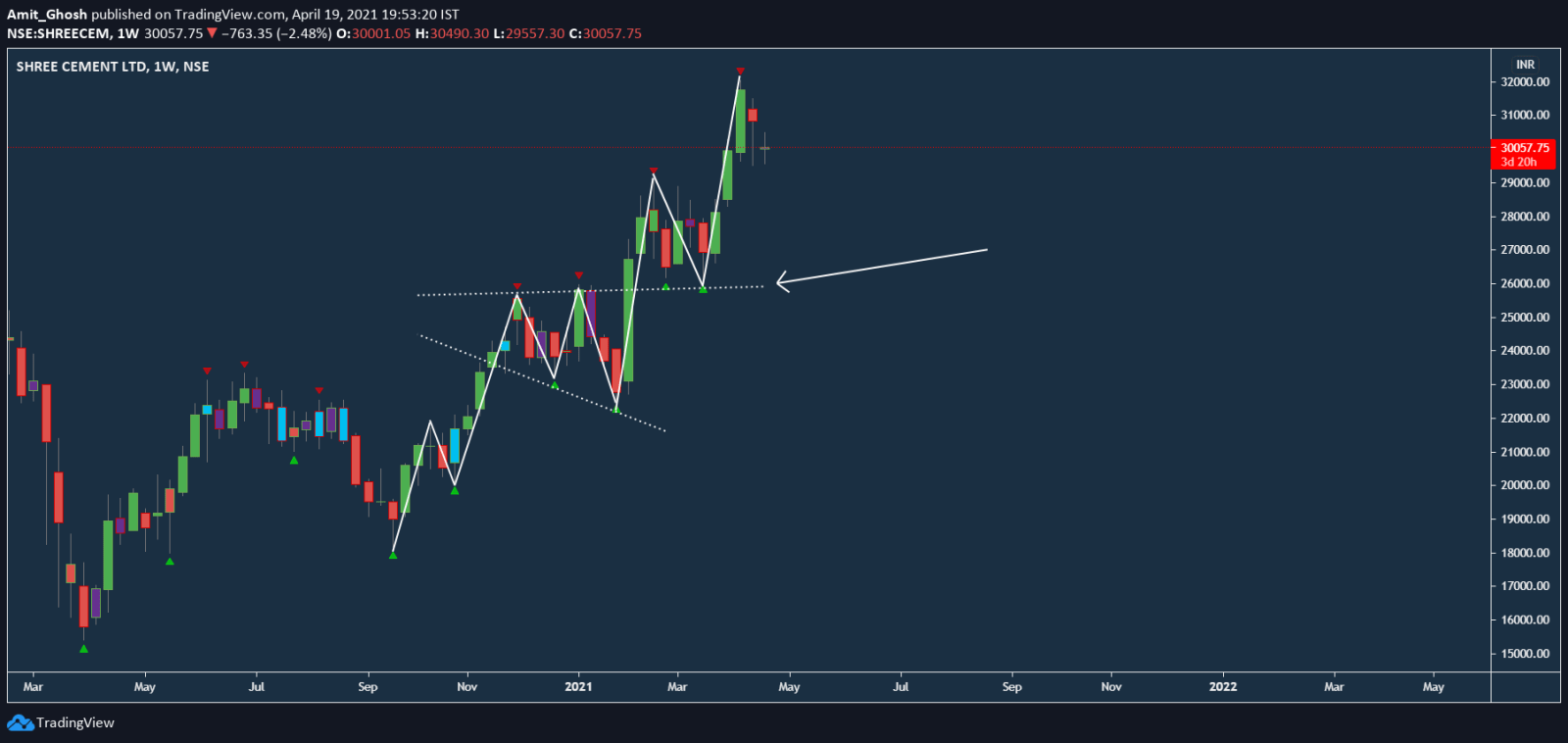 Sometimes it does and Sometimes it does not follow this rule. [Please Zoom the images, Or, You might miss it]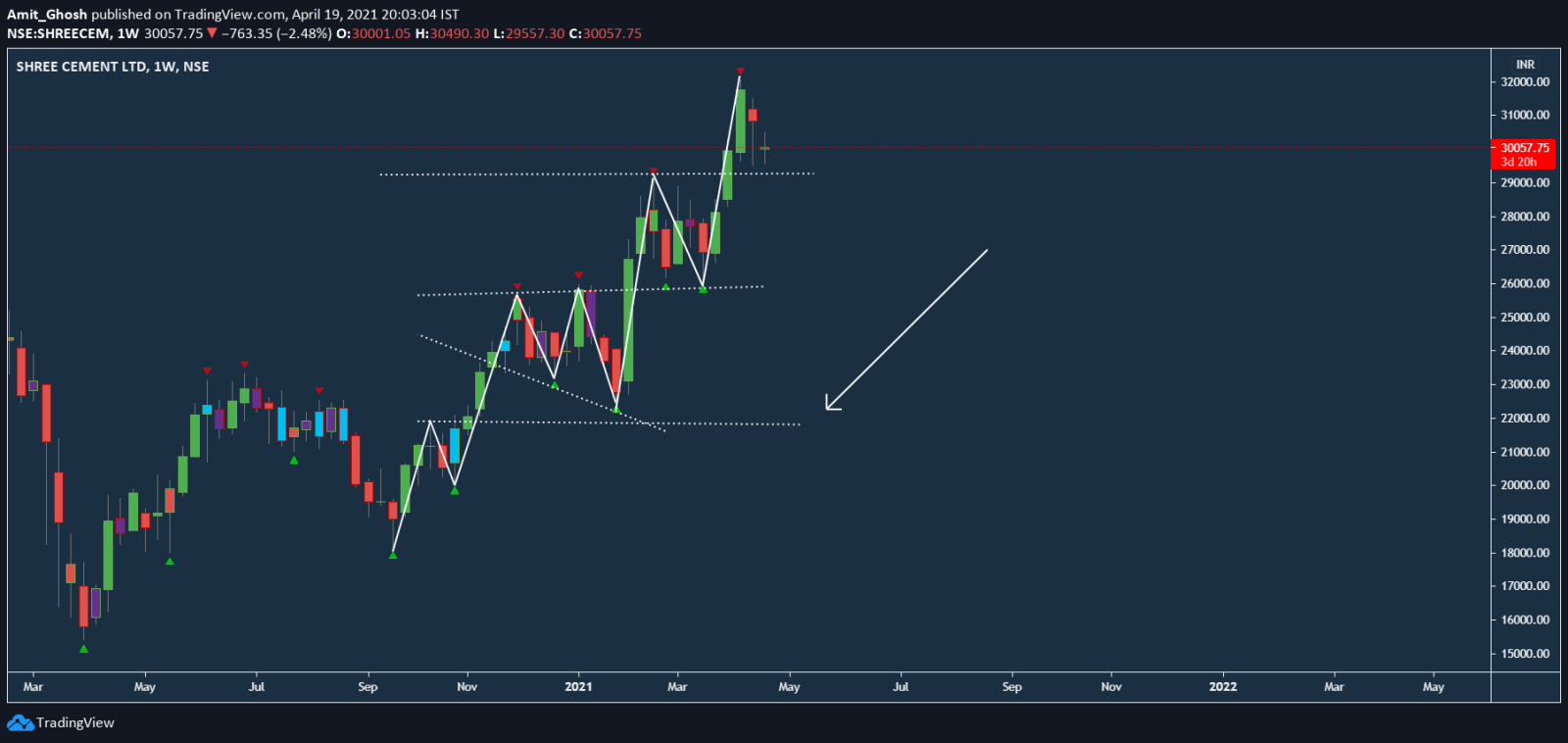 See this – It is not following. "Almost" touched the line and then shot up. Note the practicality. Now we come to the next concept.
Importance of Closing Basis Stop Loss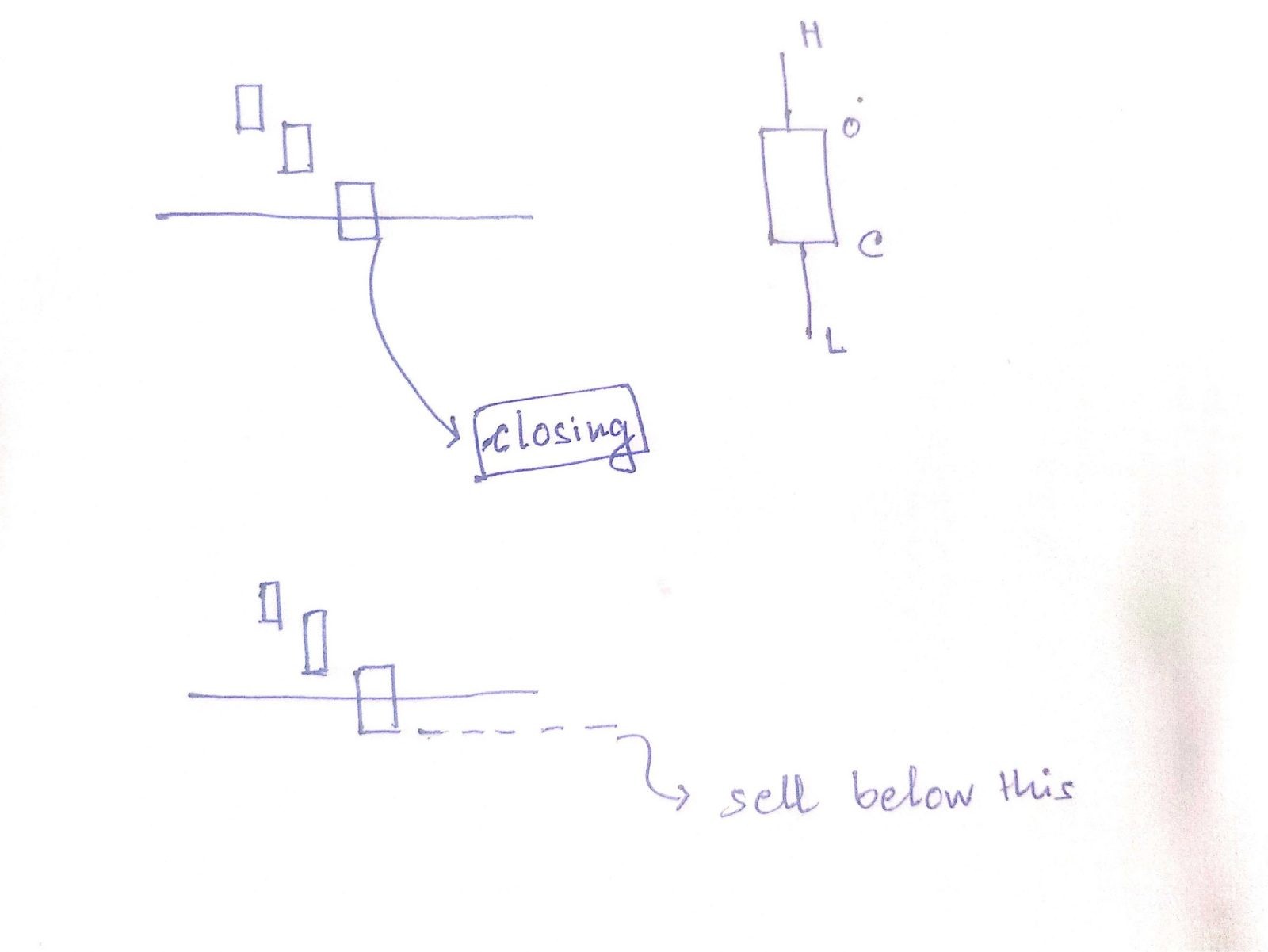 While dealing with a higher timeframe, "to a certain extent", We follow "Closing basis Stop Loss" instead of stop loss.
In the above picture, the candle is closed below the line. The sell triggers only on the next candle. As it is a weekly chart, we will wait for next week to trigger !!
Live Example –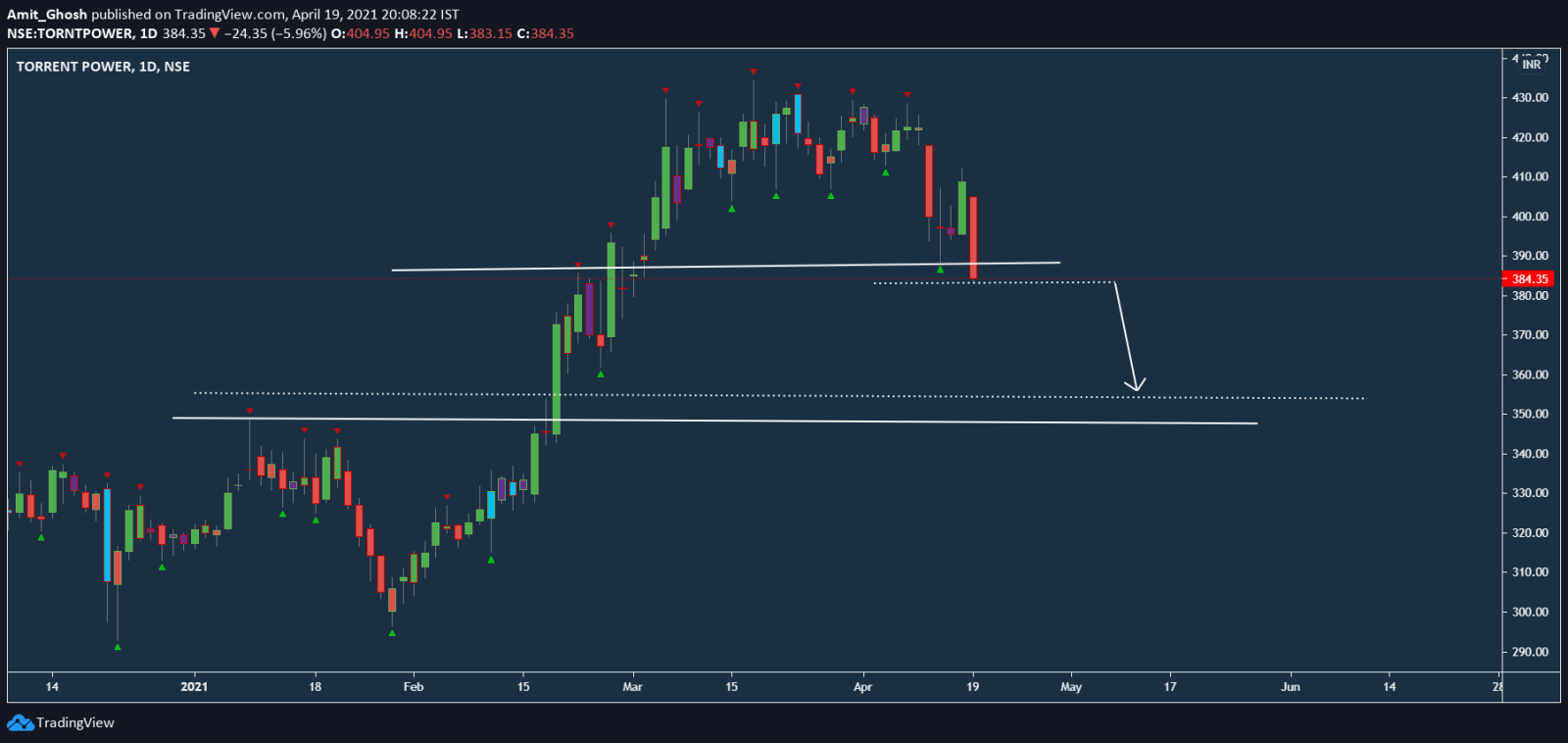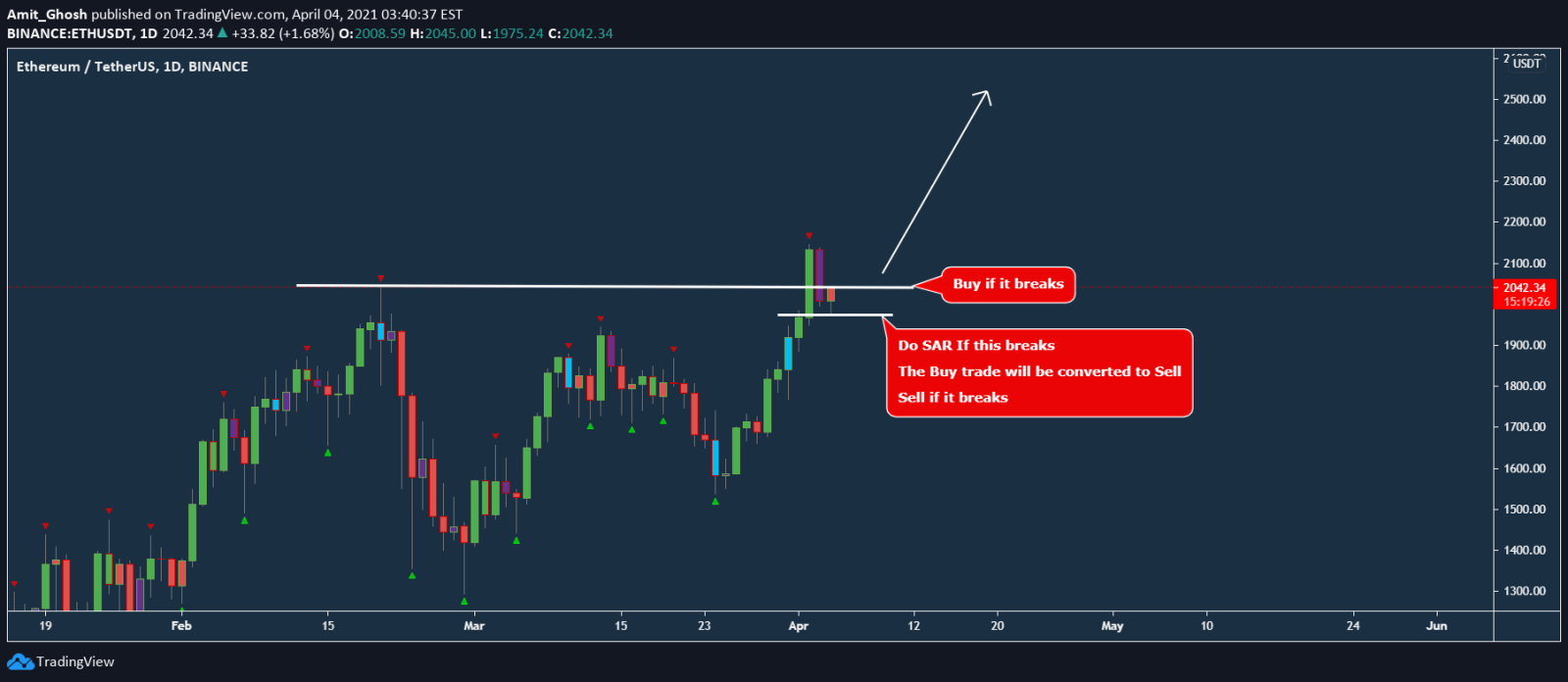 See this trade closed below my stop loss but the next day; the low of that previous day's candle did NOT trigger saving me for "SL hunt trade" (Trades where your SL is hunted on a fluke and then target is hit)
So, I gave you two examples:
You saw an upcoming example of CBSL. (TPower)
You saw how CSBL saved us from SL hunting. (ETHUSDT)
ETHUSDT CBSL saved twice!
Now, I have bought with SAR.
The core assumption is – It will make a bounce from the High level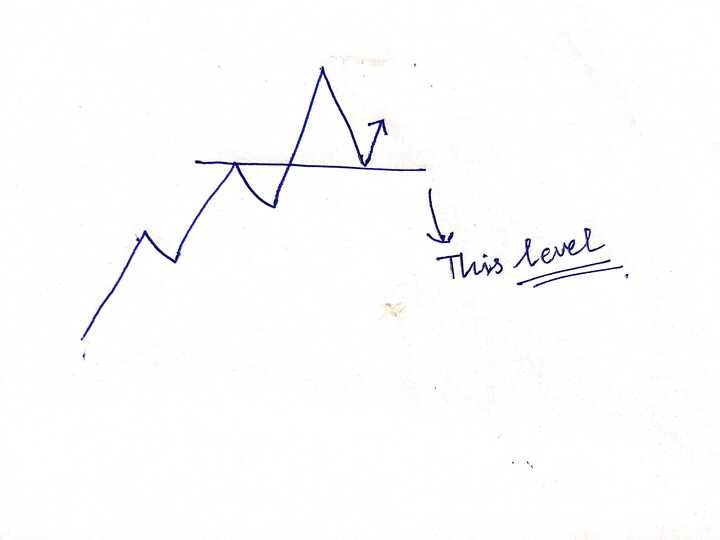 The bounce can be "tiny". So I mainly decide I will hold or not hold based on broad market.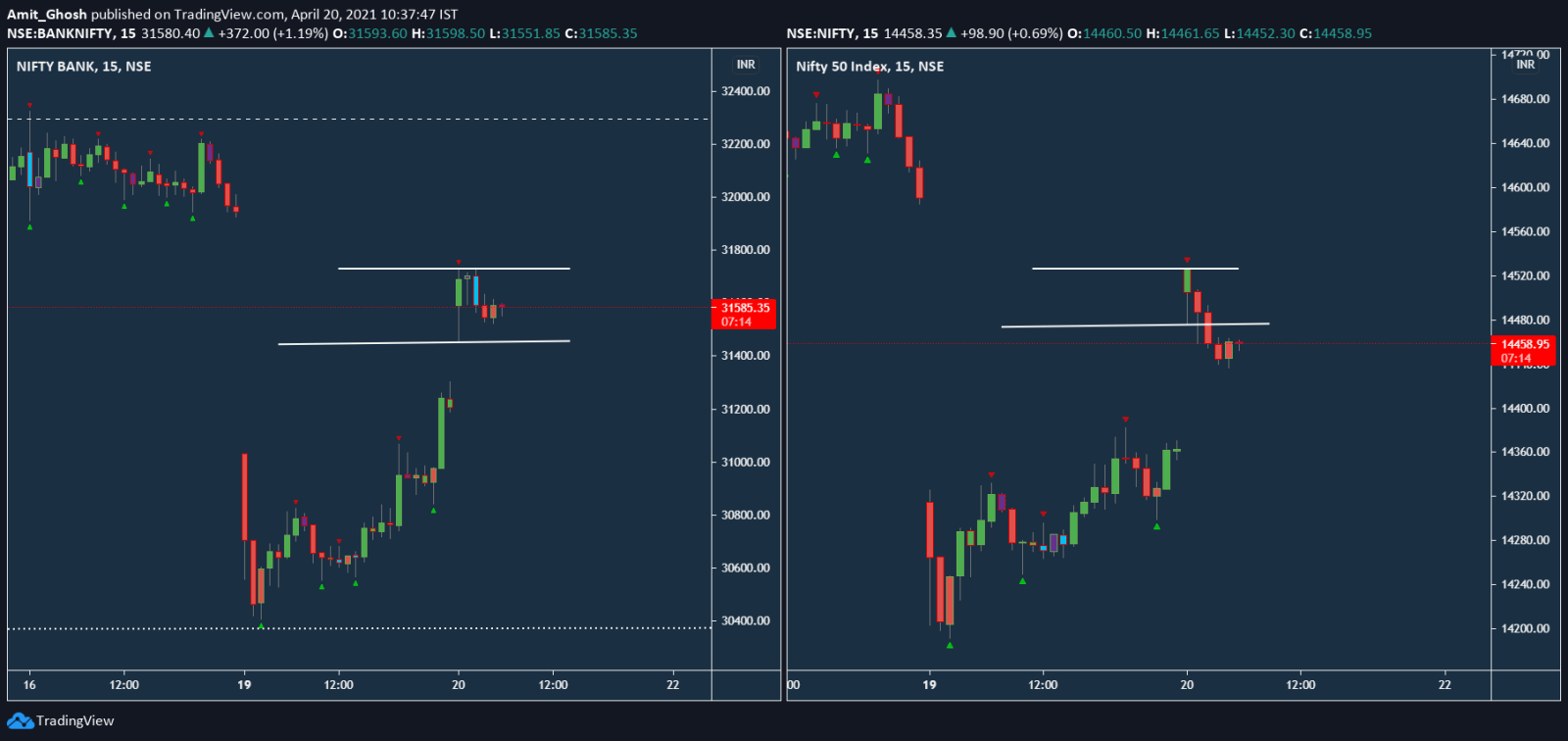 Its consolidator index today. I will mostly sometimes hold these trades for months TSLing them till it hits it.