This week is a cautious zone for both NIFTY and Bank NIFTY. I am expecting bullishness on Monday based on the GST rate cut but as the bear sentiment is pretty prevailing.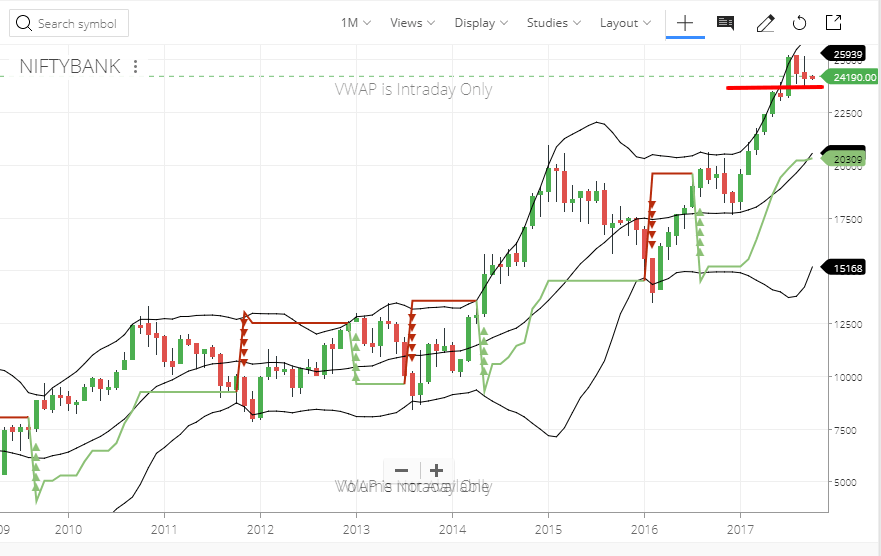 If BN crosses the red line we all know what happens next. We can be aiming at a 1000 point fall through 1000 point fall within a week happened only 7 times out of 228 weeks so far.
Textile stocks like Raymond and Arvind should shoot infinity and beyond this week though it is just an expression; I have a position on Raymond from the levels of 800 and Arvind I expect to go to 420 but I have 420 CE with is acting as a hedge with Raymond trade (trying pair trading).
SBI is quite dead for quite some time. it is stuck in 250-260 zone.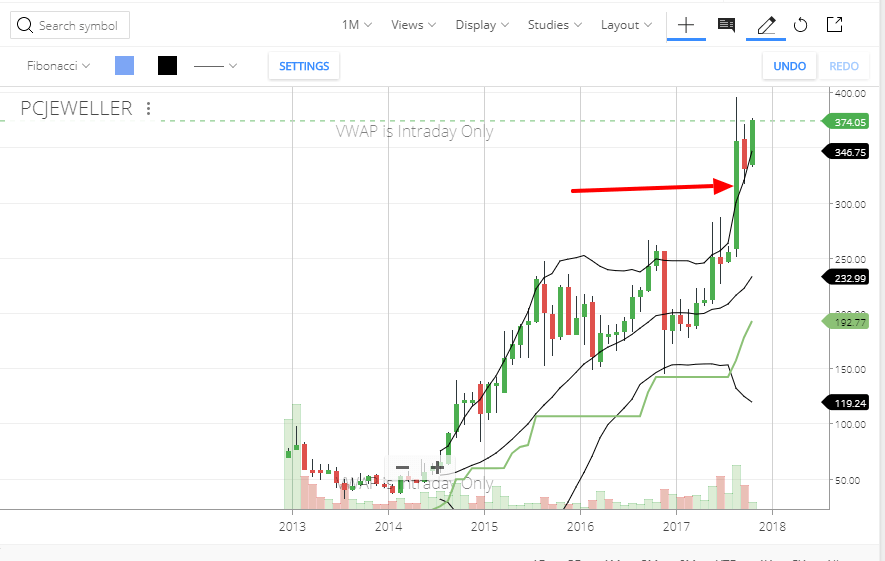 In another view, PC Jewellers is one stock which will rise on market crash (well that depends on the cause of market crash too – I am assuming war!). Look, demonetization affected gold prices globally, that's why it fell that time. In the market crash, people buy more gold. If you've followed me from old times; I have it in my core.
It had risen up huge in the august's bear market. In case of North Korea war, this stock won't fall. Anyways, NK war won't affect 90% of Indian stocks anyways. The market picked that as an excuse of sell-off and looking for another excuse!
Demonetization was a crash that affected gold globally. I had a positional sell position till December 26, 2016.
The discussion originally happened in Unofficed Chat on 08-10-2017.